Florida Georgia Line has announced that they're taking a break. The duo has been the center of split rumors for years. It's hard to believe since they're one of the largest acts in the past decade. They've become known for their hit songs like "Cruise" and "This Is How We Roll."
However, things have changed with the duo. Some fans wondered before if it was the end of their favorite country act. They've been hit with rumors that they split up. The duo finally broke their silence and admitted that they're only on hiatus right now. Read on to learn more and to see the reason behind their break.
Florida Georgia Line has been the center of split rumors
Since 2020, Florida Georgia Line has been plagued with breakup rumors. At that time, whispers surfaced that the two were going their separate ways. Fans noticed that Tyler Hubbard and Brian Kelley unfollowed each other on Instagram. They couldn't see eye-to-eye on political issues amid the coronavirus pandemic. However, they claimed that they still had a professional relationship. They just felt that it was best for them not to follow each other on social media.
The duo continued to perform and make music together. At the time of this writing, their official website shows their current tour, which runs through summer 2022. In May 2021, Florida Georgia Line announced their full-scale tour. But, they had to cancel it in August 2021 due to the increase in COVID-19 cases. They can only perform their remaining festival tour dates.
According to the duo, they plan to make music separately. But, that won't happen until they perform their final 12 festival dates later this summer. In an exclusive interview with People, Hubbard said they will use these remaining dates to honor Florida Georgia Line and its fanbase. Hubbard and Kelley will continue to support each other's musical endeavors.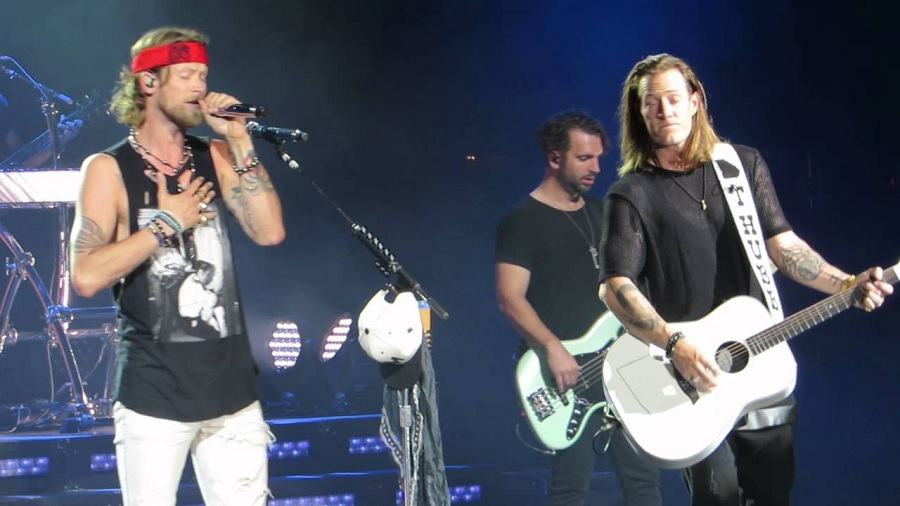 They reveal why they're taking a break
Earlier this week, Florida Georgia Line confirmed that they're officially "taking a break" after their performances. They first shared the news with People. Hubbard and Kelley attended the opening of their Country Music Hall of Fame and Museum exhibit, where they shared the sad news. Their 2021 album Life Rolls On will be their last album for now.
"I think 'taking a break' is the proper term, as opposed to breaking up," Hubbard said.
"We're not going our separate ways," Kelley explained. "We're taking a break from recording our music. We're being artists. We love creating. And so a couple of years back, we started writing without each other and trying different writers, and now we're both doing that with our music."
This year marks the 10th anniversary of their smash hit "Cruise." The song ushered the mainstream country music genre into a new era with a sound that combined hip-hop, rock, and club music. Florida Georgia Line went on to spawn many hits. Hubbard and Kelley previously denied that personal differences are the reason behind their break.
What are your thoughts on Florida Georgia Line taking a break? Are you sad to learn this news? Sound off below in the comment section. Check back with Country Music Alley for more news on Florida Georgia Line.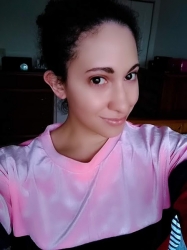 Latest posts by Chanel Adams
(see all)