Dolly Parton is very much a crossover artist. She was one of the first country artists to cross into mainstream pop. She did it long before Shania Twain and Taylor Swift. However, the singers still get hate for it to this day. Country fans think you've become a "sell-out" if you explore another musical genre.
Kacey Musgraves experienced that when she released her latest album, Star-Crossed. She's been shut out of the country music genre at the 2022 Grammy Awards. However, Dolly is the kind of person who doesn't care what anyone else thinks. If she wants to do something, she puts her mind to it.
The legendary country singer wants to explore a new music genre this time around. Dolly Parton reportedly wants to do it with the help of her goddaughter Miley Cyrus. Find out which sound she wants to explore on her new album.
Dolly Parton wants to go in a new direction
Dolly Parton revealed she wants to record a rock album with Miley Cyrus. The 76-year-old has done it all. The Rock and Roll Hall of Fame recently indicted her. Yet, she doesn't think she's worthy of that honor.
Dolly Parton reportedly wants to explore the actual rock music genre, and she wants the help of her famous goddaughter. According to HollywoodLife.com, the singer-songwriter is "hitting up the studio" to take on this new "challenge." She wants to step back from the music she's known to make. Dolly wants to take on a new sound with Miley's input.
"Dolly Parton is not lying when she said she would love to do a rock album and she would absolutely enlist family like Miley and her music peers to get it done," an insider told HollywoodLife.com. "She thinks it would be a fun challenge and she could actually work with other rock icons to make an album that nobody would expect but what everybody would want. Don't be surprised if she puts something together and hit up the studio soon to figure it all out."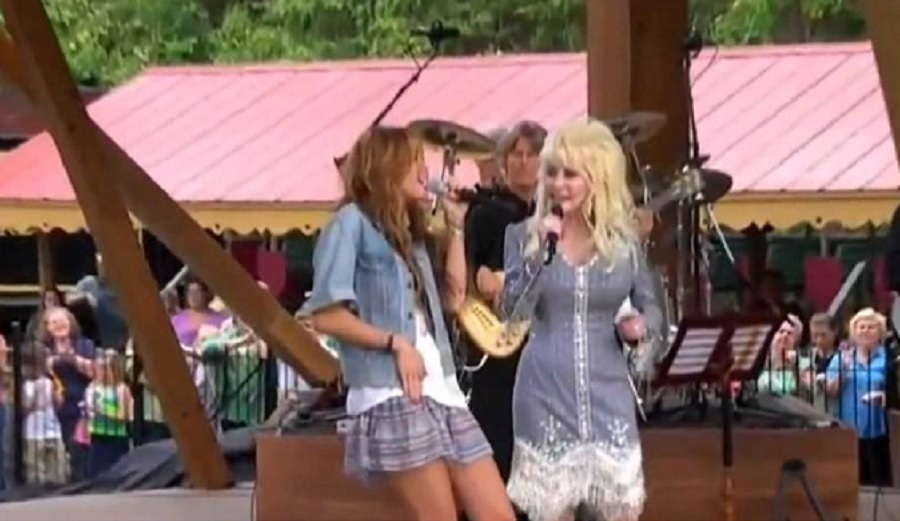 Declined Rock & Roll Hall of Fame
This comes after Dolly Parton made headlines for refusing to be part of the Rock & Roll Hall of Fame. On Monday, March 14, she took to social media to release a statement. She will "respectfully bow out" so the votes wouldn't be "split" on the account of her. Now, she's considering the idea of making a rock album.
"Dolly here! Even though I am extremely flattered and grateful to be nominated for the Rock & Roll Hall of Fame, I don't feel that I have earned that right," Dolly Parton said. "I really do not want votes to be split because of me, so I must respectfully bow out."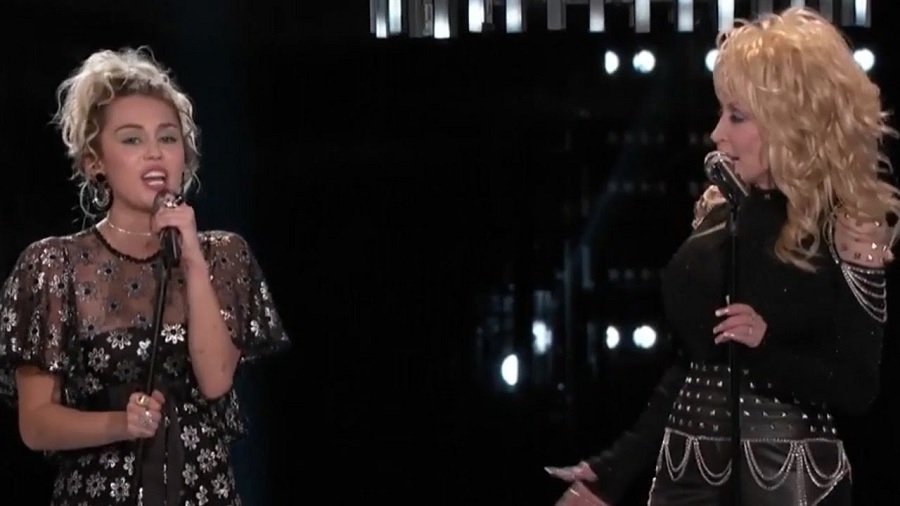 The Rock & Roll Hall of Fame has not listened to her wishes. They're keeping her as a candidate. This decision supposedly inspired Dolly Parton to explore rock music. Miley Cyrus received praise and critical acclaim with her first-ever rock album, Plastic Hearts.
What are your thoughts on Dolly Parton releasing a rock album? Would you listen to it? Do you think she should be part of the Rock & Roll Hall of Fame? Sound off below in the comment section.
Check back with TV Shows Ace for more news on Dolly Parton.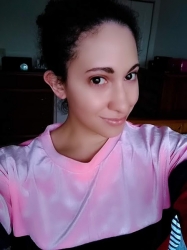 Latest posts by Chanel Adams
(see all)