Gwen Stefani showed off her most bold look yet. The No Doubt singer went naked under a plaid robe with fishnet stockings. She then changed into her latest transformation. Fans love seeing what the pop star plans to wear next.
She became a style icon for good reason. Gwen is known for her colorful sense of style. She also became a beauty maiden when she launched her GXVE Beauty line earlier this month. Gwen knows how to pull off some of her best looks, even if her fans don't always agree with her.
Check out Gwen Stefani's latest transformation
On Wednesday, March 30, Gwen Stefani shared a new Instagram Reel. The video showed her walking around her bedroom. She wore nothing but a green and red plaid robe. The "Slow Clap" singer showed off her toned legs in black fishnet stockings.
Gwen reached for an outfit that hung above her dramatic canopy bed. She shimmied into the look before heading out on stage. The clip then pans over to her performing on stage at one of her concerts. Gwen Stefani changed into a yellow zebra print suit that she paired with high-top sneakers.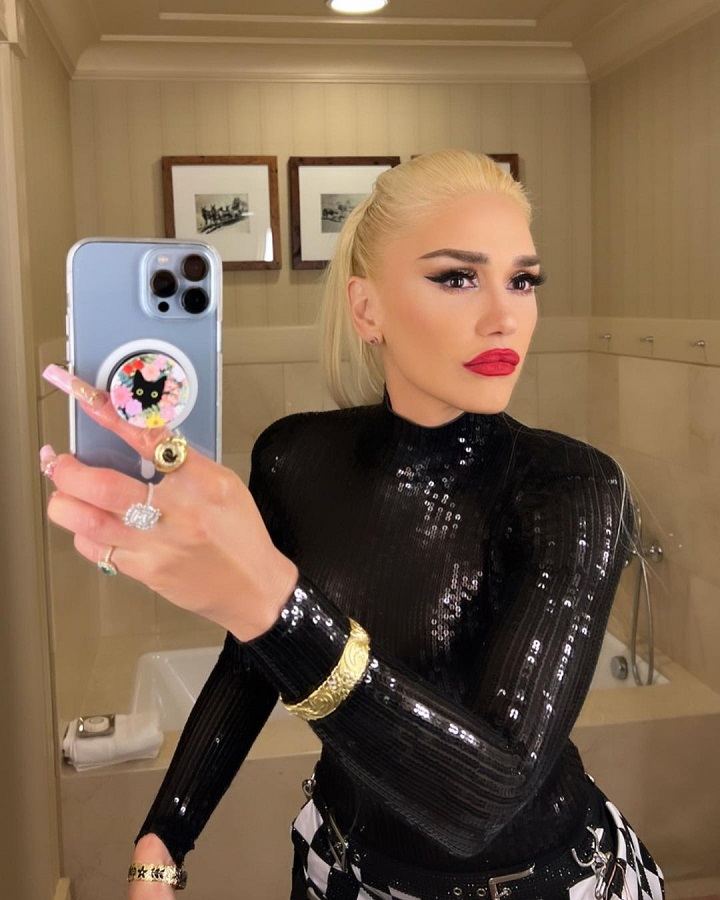 Her signature blonde ponytail swung around as she rocked out on stage. While she dreamed about being a beauty founder for years, she still loves performing the most. "luv u💋luv what i do💋," Gwen Stefani captioned the post. She showed appreciation for her career and where it brought her.
Gwen Stefani fans took to the comment section to share their thoughts on her latest transformation. Most of them were in love with her look and outfit:
"Killllin it wow super dope gwen!!!"
"Now that's a transition! Rock it girl!"
"That's so cool!!!!! Love you love you you make us happy!!!!!"
"We love you more!!!!!!"
"love you so much forever and ever til the end!!"
Gwen Stefani showed off her home before
Gwen Stefani has been showing off glimpses of her home. She sent her fans into a tizzy when she shared her marital bedroom with Blake Shelton. Some of them can't believe how wild it looks. It shows off most of the singer's eye-catching style.
As you can see, the four-poster bed has a multi-colored motif. It also includes pillows in the same geometric pattern. There's also a snake print rug on the floor and snake print paneled walls. The couple's bedroom also has artwork hung on the walls.
You'll also notice a sculpture sitting on a black cabinet. In the comment section, some fans asked Gwen Stefani to give a tour of their bedroom. Others requested a slow-mo video. Some wondered if Blake really sleeps in the same bed as her.
What are your thoughts on Gwen Stefani's latest video? Are you surprised by their marital bedroom? Sound off below in the comment section. Check back with Country Music Alley for more news on Gwen Stefani.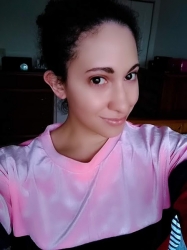 Latest posts by Chanel Adams
(see all)