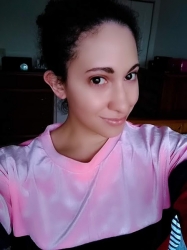 Latest posts by Chanel Adams
(see all)
Gwen Stefani made an appearance on The Ellen DeGeneres Show. There she opened up about her marriage to her husband Blake Shelton. The couple is still on a high from their wedding day. They got married on July 3, 2021, yet it's like they got married yesterday.
The two musicians often gush about each other in interviews. That was also the case when she spoke to Ellen DeGeneres. While Gwen is "so into" married life, there's one thing she's not crazy about. She admitted that she hasn't fully taken on the ranch lifestyle.
Gwen Stefani's real thoughts on her first year of marriage to Blake Shelton
During Wednesday's episode of The Ellen DeGeneres Show, Gwen Stefani admitted that she's all about Blake Shelton these days. She talked about what it's like to be married to the country superstar. The pair got married in an intimate ceremony in front of their family and friends. Ellen joked that she missed the opportunity to be one of Gwen's bridesmaids.
They had to cut down the size of their wedding party because of the COVID-19 pandemic. However, Gwen Stefani wouldn't have it any other way. She loved how their wedding went. While she had many ideas for her wedding day,  everything just perfectly fell into place, just like their marriage.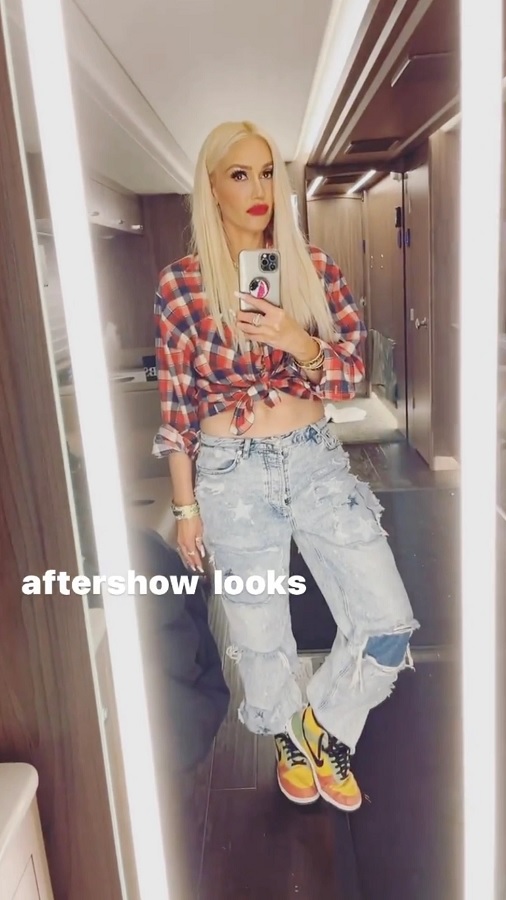 "It was the perfect amount of people. It was so intimate. It was so exactly what it needed to be," Gwen Stefani shared, per Entertainment Tonight. "Not just the wedding. The marriage is so fun, and I'm so into it. And I feel very blessed."
The GXVE Beauty founder didn't any waste time gushing about her 45-year-old husband. She referred to Blake as her "best friend." She said that he's "so much fun" to have in her life. Ever since their wedding, Gwen and Blake have been spending most of their time at their Oklahoma home.
Not feeling the ranch lifestyle?
Currently, the couple has been planting seeds together. As Country Music Alley previously reported, Blake is excited about planting season even if it's too early. He's already got tractors digging into the ground. During the interview, Gwen Stefani said that he's "literally on the tractor right now turning dirt for me."
The couple has been gardening together. However, Gwen Stefani isn't about that ranch lifestyle. She admits that she's lazy and lets the musician do most of the work. The 52-year-old joked that she enjoys giving him orders.
"I sent him home to figure out how to till all the land and dig a well," Gwen Stefani said with a smile on her face.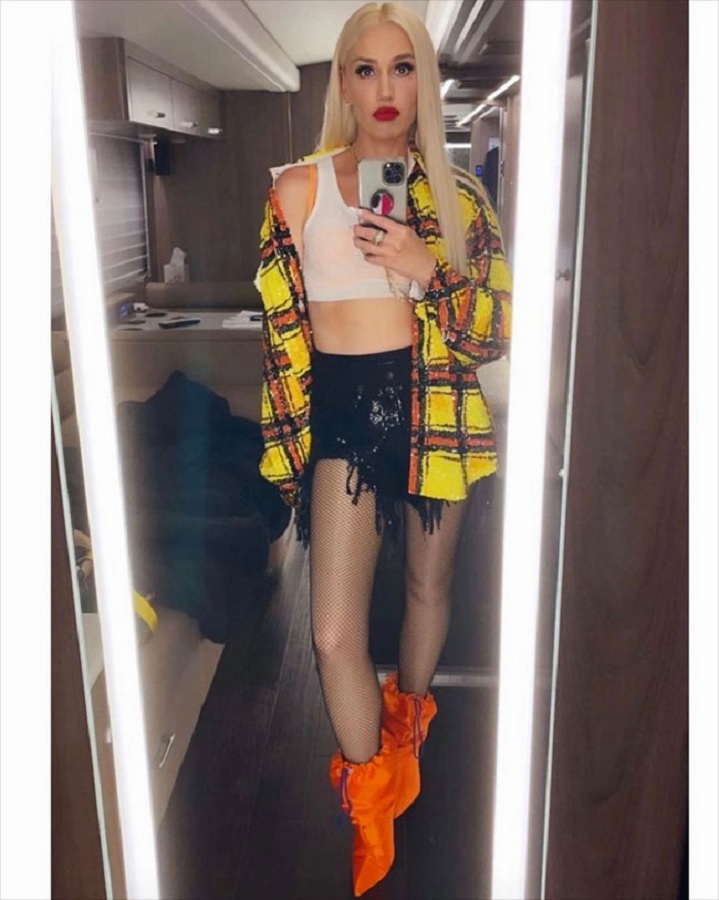 Ellen asked her if Blake's had any other help. She responded: "just one guy." Blake loves the outdoors so much that he doesn't mind doing it all by himself. Gwen admitted that she "likes it a lot when people do things for me" because she's from California "and I'm lazy like that, but he actually likes to do it by himself." Gwen's still an Orange Country girl through and through.
Gwen Stefani and Blake Shelton share a love of gardening
But she has gotten a green thumb. Their shared love of gardening relates back to their faith and projects they worked on together or individually. It hearkens back to their relationship and everything that's happened in their life. Gwen Stefani shared a deep and prophetic statement on planting seeds together.
"[Planting] the seeds of faith. The seeds of just these wild ideas that I had, that actually came true. Even the one to fall in love with Blake. And it's so crazy because now I'm going to go there and plant so many flowers and they're going to bloom. And it's so exciting and there's so much relevance between the two things if you think about it." 
Check back with Country Music Alley for more news on Gwen Stefani.