Gwen Stefani shocked fans with her latest transformation. She's been playing with different looks as evidenced by her Instagram page. It's any wonder if the singer gave her fans whiplash with her looks. They don't know what to expect next.
Though Gwen is an Orange County girl, she is embracing her inner Okie girl. She previously revealed that she was always a country girl at heart, even though she grew up in the Golden State. Gwen has been embracing those roots while settling down with her husband Blake Shelton. However, it hasn't always been easy since she doesn't like to do yard work or farming.
Gwen Stefani admits she's "lazy"
Last week, Gwen Stefani made an appearance on The Ellen DeGeneres Show. She talked about her marriage to Blake Shelton. She hasn't gotten accustomed to the ranching life. The couple has tried gardening together, but Gwen makes him do most of the work.
The No Doubt singer admitted that she's lazy. She loves standing around and giving him orders. Ranching and gardening are just not activities that she's used to taking part in. In fact, she sent her husband to their new marital home to get started on planting.
"I sent him home to figure out how to till all the land and dig a well," Gwen Stefani said.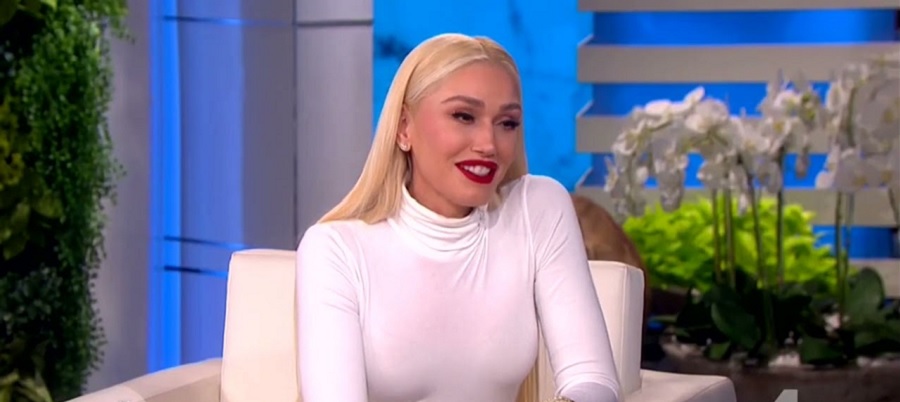 One other person helps them. But it's up to Gwen and Blake to get it done. She admitted that she "likes it a lot when other people things do things for me" because she lived in Cali for most of her life. Gwen then explained, "I'm lazy like that, but he actually likes to do it by himself."
Blake and Gwen Stefani are polar opposites when it comes to this lifestyle. The country star doesn't mind getting her hands dirty. Gwen can't outgrow her inner OC girl. But the Oklahoma lifestyle sure looks good on her.
Mrs. Shelton shares a selfie from the ranch
Earlier this week, Gwen Stefani shared a selfie of herself from their ranch in Oklahoma. She is back to working on their land. In the new photo, Gwen wore a plaid shirt with a tee and her signature necklaces. She also wore a red bandana tied around her head with a white cowboy hat.
She also shared a snapshot of some of their flowers, which are already blooming. Blake has been busy planting on their ranch. He thinks now is the time to start planting. He feels rebellious and doesn't care what others may think.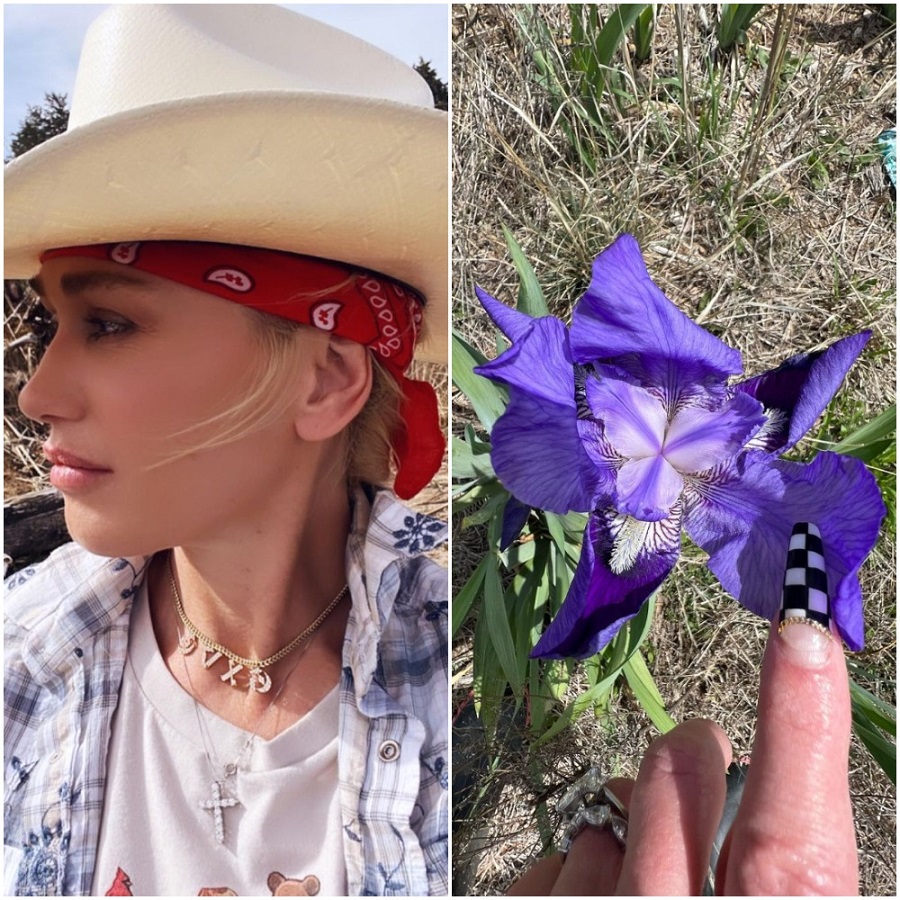 Gwen Stefani didn't provide any context for the photo. She only included the hashtags "#Oklahoma" and "#Spring Break." While most fans agreed that Oklahoma looks good on her, others noticed a crushed soda can on the ground. They hoped that she picked it up and disposed of it afterward.
"Did you pick up the litter? 🙏🏻🤘🏼"
"How much more beautiful would be if there is not a can on the ground. Really loitering is not nice. 🤔"
"I hope you picked up that can."
"Is the at trash on the ground? Crushed up…soda or Perrier can?"
"Is it even a photo of being in Oklahoma without a smashed up can in the background? 😂 Okie born & raised.. wouldn't trade it! 🙌❤️"
"Beautiful! But the can!"
What are your thoughts on Gwen Stefani's new photo? Do you agree that Oklahoma looks good on her? Did you notice the crushed can on the ground? Sound off below in the comment section.
Check back with Country Music Alley for more news on Gwen Stefani.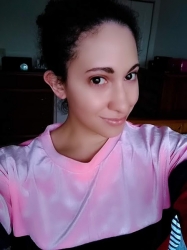 Latest posts by Chanel Adams
(see all)