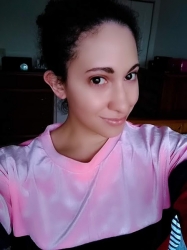 Latest posts by Chanel Adams
(see all)
Maren Morris has expressed an interest in recording an entire album with her husband Ryan Hurd. The couple has already recorded a few songs together. Fans are looking for more material from them. Maren and Ryan attended the 2022 CMT Music Awards on Monday, April 11, where they performed their new duet "I Can't Love You Anymore."
The track is featured on Maren's new album, Humble Quest. However, the country singer is already focused on her next project. She teased that she would be open to the idea of recording an entire album of duets with Ryan. The singer-songwriters would make some beautiful music together.
Maren Morris teases a possible new project
Maren Morris' husband made an appearance on Taste of Country Nights. He spoke to host Evan Paul about their new song. Maren is already focused on the next album. He admitted that she would be open to working with him on an album collaboration.
"She brought it up the other day," Ryan told Evan. "We were listening to the radio, and she was like, 'If we ever did a record together, I'd want this guy to produce it'… So, it was the first time that she ever brought it up."
Maren Morris and Ryan could make an entire record of beautiful love songs. While he did not reveal the producer's name, he also admitted that he would love to work with his wife.
"I think it'd be fun. I think people would enjoy that. We've talked about the idea of it. I don't think there's any solid plans yet to do something like that, but hey, I guess it would count toward both of our record deals to do an album together, so we might as well."
They haven't started working on the album yet. Fans may have to wait a bit for Maren Morris and Ryan to find the right producer for their record. It sounds like they already have plenty of material to go with. The couple is already writing songs together.
Ryan Hurd is already writing new music with his wife
Ryan and Maren Morris are always writing music together. They've built up an impressive over the years. It would be easy for them to start working on the album.
"We could record an album tomorrow and have it out in two weeks," Ryan said. "We've written so many songs together over the years and so many great ones that no one's ever heard that, at least, I love. It wouldn't be hard to put something together."
Maren Morris recently collaborated with John Mayer to perform "Slow Dancing in a Burning Room" at Nashville's Bridgestone Arena. She wants to work with other artists. What are your thoughts on Maren Morris and Ryan Hurd working on a collaborative album together? Sound off below in the comment section.
Check back with Country Music Alley for more news on Maren Morris.