Luke Bryan just schooled Blake Shelton on farming. As Country Music Alley previously reported, Gwen Stefani's husband headed back to their Oklahoma ranch to start flowering. He didn't care what time of the month it was. Blake felt that now was the perfect time to dig into the soil.
The "Come Back as a Country Boy" singer had his tractors ready to go. Luke is sharing his thoughts on farming. He joked that he's the better farmer since Blake is just "pretending" to be one. In honor of Earth Day on Friday, April 22, Luke shared why his agricultural skills are better than Blake's.
Luke Bryan claims Blake Shelton is "pretending" to farm
Luke Bryan made an appearance on Apple Music Country's The Ty Bentli Show. During the conversation, he shared details about his upbringing in Georgia, his upcoming Farm Tour, and why he's the better farmer. Ty brings up the friendly feud between Luke and Blake.
"He's pretend farming," Luke Bryan joked. "I mean, he's just putting out like wild grasses — stuff that literally will grow on Mars. I'm actually planting stuff that human beings can enjoy. I'm not feeding a bunch of rabbits and moles and stuff. Blake's farming earthworms and stuff."
The "One Margarita" singer was overwhelmed with growing veggies on his Tennessee farm in 2020. He realized that he had a plentiful harvest to rely on. Luke took the opportunity to school Blake and those who are interested in farming.
"Little tip for you guys — never get bored during a pandemic and plant four acres of sweet corn," Luke Bryan joked in an Instagram video that went viral at the height of the pandemic. He had so much time on his hands that he grew too many stocks of corn. Luke captioned the Instagram post: "Sweet corn out the a**." At least he had some to give away to those in need.
He told Ty that his love of farming harkened back to his time working on his father's peanut farm in Georgia. When he was in his early 20s, Luke recalls working long days. He went to spend "15-hour days" farming one day, and playing a football game the next.
Talks about his annual Farm Tour
Luke Bryan is getting ready for his annual Farm Tour. He hosts the event at local farms which allows him to share his skills with his friends. Luke doesn't just school Blake. He shows all of his buddies how to do it right.
"The main thing of what was fun about it was … I've been so busy. I've got some buddies in my world. They're trying to do a garden, or they're … I'm like, 'Buddy, that field looks horrible. You don't have it right,'" Luke Bryan admitted. "And they're like, 'Well, you get out there and make it look better.' And I'm like, 'Well, I don't have time. I got to go do all this.' So finally I had time. When I got done getting this field ready to plant, I was like, 'Boys, behold. That's what perfection looks like.'"
Luke Bryan kicked off his Las Vegas residency in February. He's also gearing up for a tour that's starting in June. And yet, he still finds the time to farm and judge aspiring singers on American Idol. Who do you think is the better farmer: Luke or Blake? Sound off below in the comment section.
Check back with Country Music Alley for more news on Luke Bryan.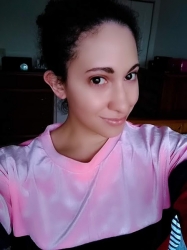 Latest posts by Chanel Adams
(see all)