Luke Bryan is planning to bring his mom with him to Las Vegas. He joked that his credit card will be on fire. The country superstar will kick off his residency at the Theatre at Resorts World Las Vegas on Friday, February 11. Luke's already been to rehearsals at his show.
His mom, LeClaire, already joined him. She is going to need his credit card because she's going to be doing a lot of shopping. Luke made an appearance on Good Morning America on Monday, February 7. He said that she already got her ticket to the big show even though she already gets front row.
Luke Bryan talks about his Las Vegas residency
Luke Bryan is currently planning for his new residency. He confirmed that his mom will be there. She can't wait to go shopping. The "One Margarita" singer already has a feeling which stores she'll hit up there. Clearly, LeClaire is there to watch her famous son perform. However, she wants to soak up as much of Vegas as possible.
"Oh yeah. My mother, she's already punched her ticket," Luke Bryan said during his interview on Good Morning America. "What's the big shopping center out there? Crystals and all that? Yeah, my credit card will be in flames come Friday."
He's not the only country singer in town. Fellow country superstar Carrie Underwood just launched her respective residency. Meanwhile, Luke Bryan's friend and fellow American Idol coach Katy Perry just embarked on her own Las Vegas experience. Luke admitted that the "I Kissed a Girl" singer hasn't didn't offer much advice when it came to his stay.
"No, she doesn't help me at all," Luke Bryan said. "Anything Katy does, she sends stuff to create more anxiety. She's like, 'Wow, big stage. Be ready. Wow. Get ready for the dry air of Las Vegas.'… But as years have gone, we have an even more fun friendship and a great working relationship."
Katy Perry is jealous of his "bromance" with Orlando Bloom
In that same interview, Luke Bryan opened up about his "bromance" with Katy Perry's fiance Orlando Bloom. He admitted that she's jealous that the Lord of the Rings star has a crush on the country musician.
"She's really a little jealous because she believes that Orlando might have a little man crush on me," Luke Bryan said with a smile on his face. "Orlando came into Nashville and I had all these outdoor activities planned for him. So yeah, me and Orlando, our love is strong."
Luke will launch his Las Vegas residency this weekend. Last week, he announced his 2022 Raised Up Right Tour, which takes place across 30 cities. It's going to be a busy year for the artist. However, Luke is looking forward to performing and traveling again. Luke Bryan's Vegas residency shows are booked throughout the month of February.
Check back with Country Music Alley for more news on Luke Bryan.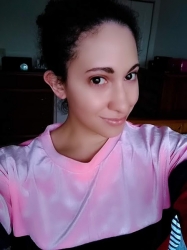 Latest posts by Chanel Adams
(see all)