Carrie Underwood is still freaked by what happened. She admitted that her life-long dream came true. This comes after she had her goddess moment at the Grand Ole Opry. Read on to check out her latest Instagram post and to learn more.
Got all "gussied up" one Saturday night…
Last month, Carrie Underwood revealed that she got all "gussied up" one Saturday night for her performance at the Grand Ole Opry. She shared a photo of herself looking angelic on the big stage as she sang her gospel music. The "Hallelujah" singer shared many photos of herself wearing a white dress with exaggerated sleeves and a long skirt.
The dazzling dress was adorned with silver elements. In the series of photos, Carrie Underwood sang her heart out on stage. She held onto the microphone as she sang with passion. Meanwhile, her band played along to the music. The country superstar couldn't stop smiling over her monumental occasion.
"I love gettin' all gussied up on a Saturday night to go play at the @opry!" Carrie Underwood captioned the post. "I am forever honored to be a part of this family!"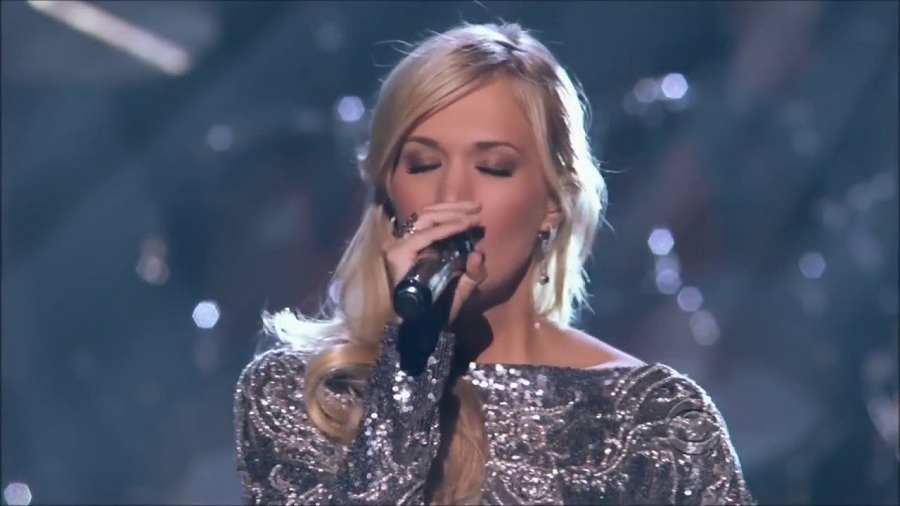 Check out the Instagram post here for yourself. One fan noted that she looked a lot like a goddess. Other fans agreed with them. Since then, Carrie's career has been hitting many highs as she gets ready for a new album era.
Carrie Underwood shared a special moment with fans
As Country Music Alley previously reported, Carrie Underwood shared a clip of herself hearing her new song "Ghost Story" on the radio. It's rare for female country singers to get attention on country radio since it's dominated by men. To Carrie's shock, she heard her new song play on the airwaves. She danced along in her car as she held onto this moment.
"First time hearing #GhostStory on the radio on @98wsix this morning!
@iheartcountry," Carrie Underwood captioned her Instagram post.
At the time, fans flocked to the comment section to share their thoughts on her new song. Most of them can't wait to listen to her new album. She will release her highly-anticipated country album, Denim & Rhinestones on June 10, 2022. Carrie already unveiled the album cover and tracklist.
New dream made
Carrie Underwood keeps adding things to her bucket list. Another dream come true has been made in her career. On Sunday, May 1, she posted a carousel of photos of herself performing on stage with Axl Rose. Carrie's muscular legs were on display as she rocked a pair of black cutoff shorts with a Guns 'N Roses T-shirt.
She rocked out on stage with her favorite classic rock musician. As fans know, Carrie Underwood's heart lies with rock music. Their epic performance took place during the Stage Coach Music Festival, which is like Coachella for country music fans. Check out the Instagram post for yourself here.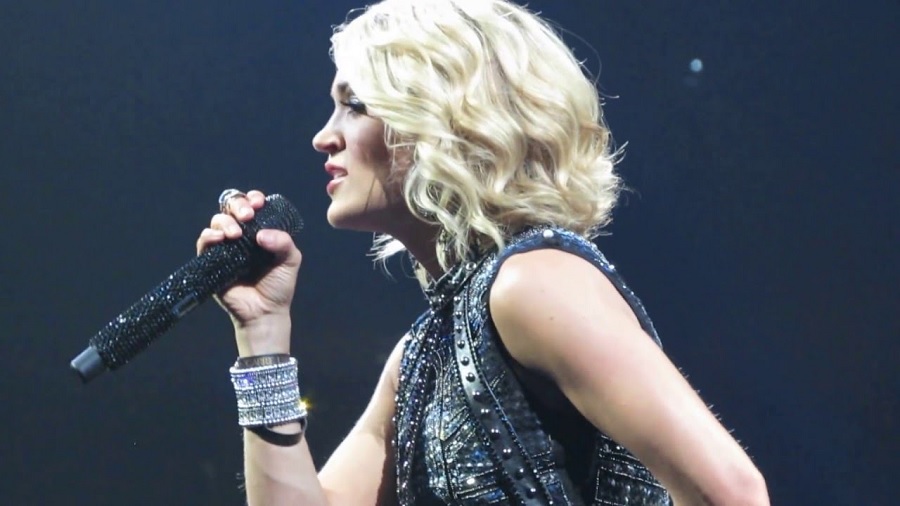 "Best. Night. Of. My. Life!!! I am still freaking out!!!" Carrie Underwood wrote. "Thank you, Axl, for making this lifelong dream come true!!! You rocked that @stagecoach stage harder than anyone has ever rocked it before! ❤️🔥❤️🔥❤️🔥" 
Did you see Carrie Underwood's performance at the Stage Coach Music Festival? Do you think she should come out with a rock album? Are you looking forward to her new album? Sound off below in the comment section.
Check back with Country Music Alley for more news on Carrie Underwood.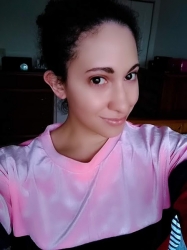 Latest posts by Chanel Adams
(see all)