Gwen Stefani admitted that she wants that "Xtra Sauce" in her life. She took to Instagram to share two new glowing photos of herself. Read on to find out what she means and to see what the fans have to say.
Gwen Stefani looks stunning in new selfies
On Sunday, July 16, Gwen Stefani posted two new selfies of herself. The first one shows her glowing as she looks up to the sky. The songstress rocked a furry jacket with shades of red, beige, white, and black. She also showed off her newly dyed red tips.
The singer had on a full face of makeup, including groomed browns, faux lashes, and her signature red lips. Gwen finished off her look with several gold necklaces. In the second photo, she gave her best modeling expression as she showed off her pout.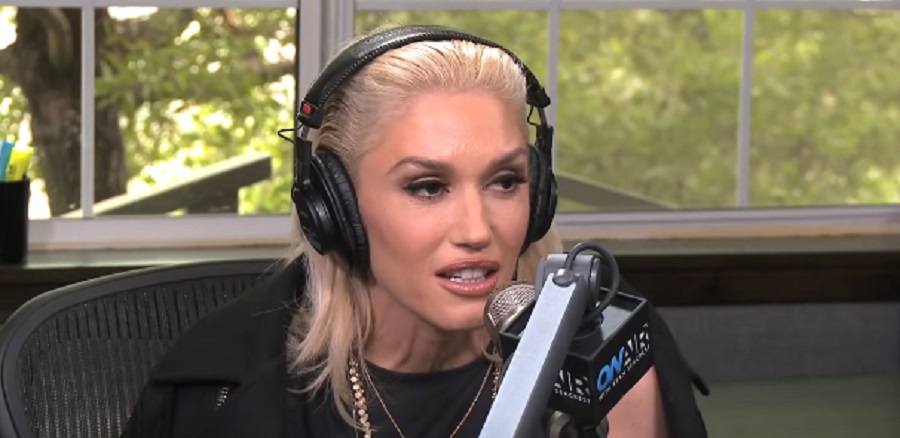 "xtra sauce, please! 💋 @gxvebeauty," Gwen Stefani captioned the post.
Fans agree that Xtra Sauce is necessary. One user took to the comment section to write, "Xtra sauce's formula is revolutionary tbh." Others were busy complimenting on her flawless beauty. Another user wrote, "Porcelain skin. So beautiful.❤️‍🔥"
What is the Xtra Sauce?
The Xtra Sauce is part of Gwen Stefani's new makeup line called GXVE Beauty. It's the name for the Longwear Vinyl Liquid Lipstick she wore in her latest Instagram post. The liquid lipstick has a high-shine finish that you can apply in one stroke. The long-lasting formula never smudges or melts off.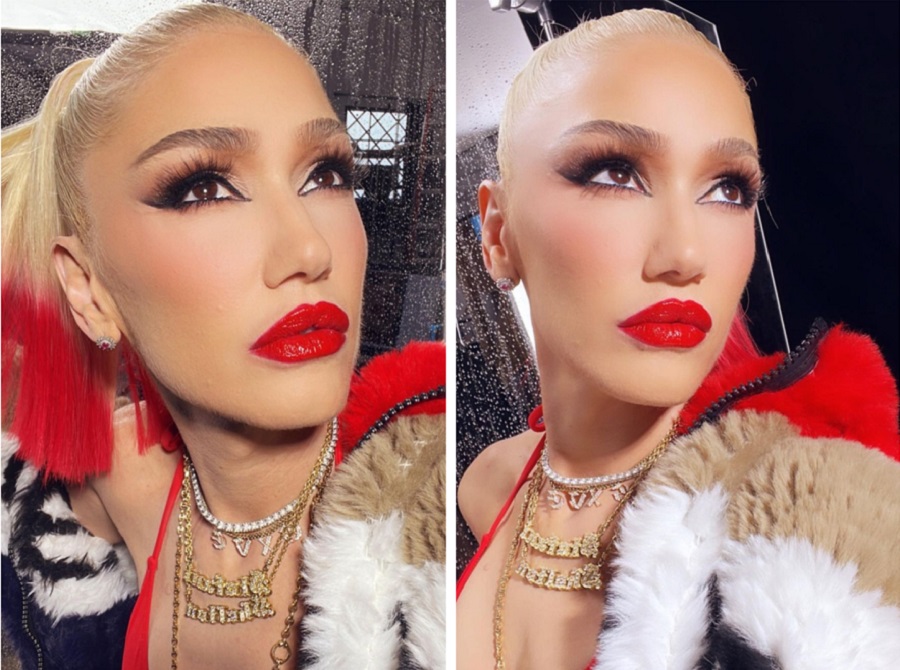 It's the reason why fans are calling it revolutionary. The best part about it is that it's clean, cruelty-free, and vegan. The Xtra Sauce Longwear Vinyl Liquid Lipstick retails for $24.00 and is available at Sephora and the GXVE Beauty website.
Her favorite liquid lipstick
Gwen Stefani has loved red lipstick for much of her life. But there's truly nothing like Xtra Sauce. In an interview with Glamour, she explained why she loves it so much. She also included a fun tidbit about the name Xtra Sauce.
"I had written a song, two years ago now [called 'Slow Clap'], and I had that lyric in there (Walk into the room like a boss, slow clap /Putting on a little extra sauce, slow clap). This formula is ridiculous," Gwen Stefani explained. "It does not move. I'm pressing hard, it will not come off. And it's long-wear and clean, but it also has a shine to it, which I've never seen before."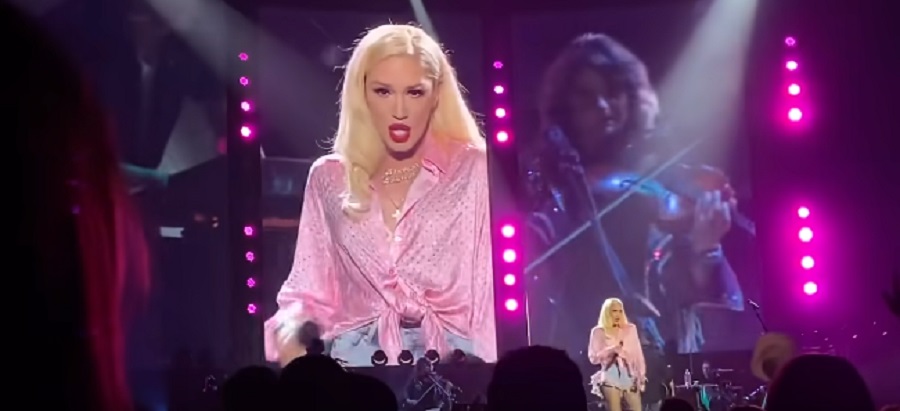 She also shared her top beauty rule. Gwen believes that overlining the lips makes them appear bigger. However, she's received criticism for wearing too much makeup. What are your thoughts on Gwen's latest Instagram post? Sound off below in the comment section.
Check back with Country Music Alley for more news on Gwen Stefani.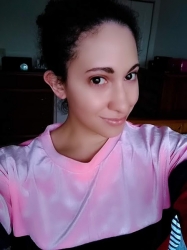 Latest posts by Chanel Adams
(see all)