Blake Shelton might take a break from performing country music. The Voice coach shared that he wants to take a step back and focus on his wife Gwen Stefani and their family. He teased about the "new phase in my life." Read on to learn more and see what this means for his career.
Prioritizing Gwen Stefani and her kids
Blake Shelton admitted that he's shifting his priorities lately. His music will take a step back to Gwen and the kids. Ever since the couple got married on July 3, 2021, he wants to take a good look at his career. Blake had a successful 20-year-long career that came with awards and accolades.
So, he deserves to take a break any chance he gets. Yet, does this mean that he's going to retire early? In a new interview with Entertainment Tonight, Blake admitted that he still loves making music and coaching on The Voice. He just wants to reassess his life.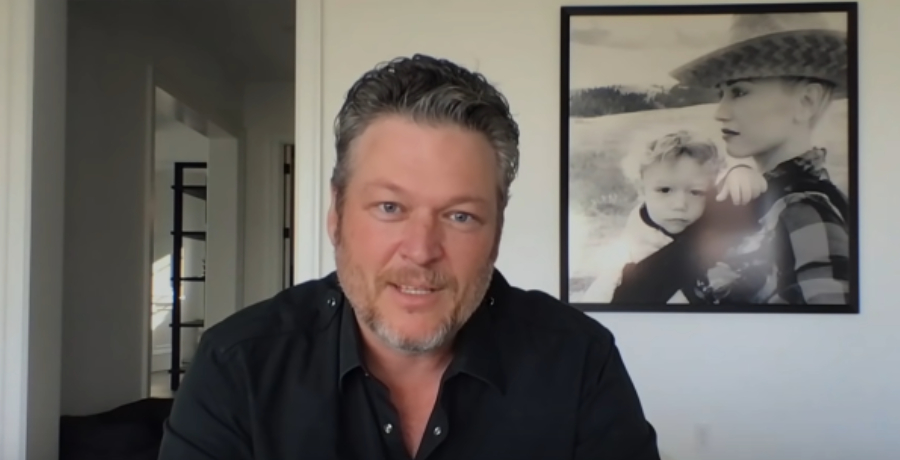 "Look, I love music and I love The Voice. I love all the cool things I get to do with my job, but those things all take a backseat now to Gwen and the kids it's just a new phase of my life," Blake Shelton explained to Entertainment Tonight on Friday, August 19.
He stepped up as a step-father to Gwen's three sons, Kingston, 16, Zuma, 13, and Apollo, 8. Blake is in no hurry to release country music. He feels that this downtime will allow him to be more creative. As Country Music Alley previously reported, Blake performed a song on Instagram that didn't make the cut on his Body Language album.
"I'm having fun putting out songs when I feel like it and luckily the record label allows me to do that," Blake Shelton said. "They always support it when I do it and my stupid ideas of doing a '90s country video — they're always on board and because of that, we have a 'God's Country once in a while or a 'Happy Anywhere.'"
Blake Shelton offers his younger self romantic advice
Also, in the interview, the 46-year-old revealed what he would tell his younger self about being in a romance with the No Doubt singer. At the time, Blake Shelton was a country musician with a mullet. He had no idea that he would end up with Gwen Stefani one day.
"I would have probably said, 'Are you talking about that girl that holds up the orange in her video?' I never understood until now that she's from Orange County," Blake Shelton said. "My entire life of knowing who Gwen Stefani even was 'Is that the girl who holds up the orange in the video? Oh my god, she's so hot, but why is she obsessed with this freaking orange, you know?'"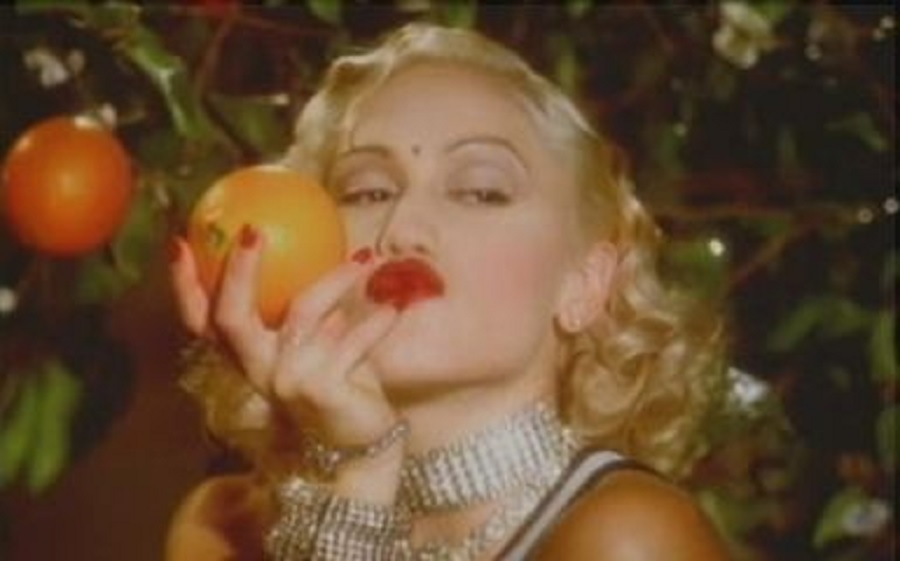 The two met on the set of The Voice in 2014. They started dating in 2015 after they went through their respective divorces. What are your thoughts on Blake Shelton taking a break from making music? Sound off below in the comment section.
Check back with Country Music Alley for more news on Blake Shelton.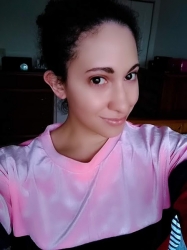 Latest posts by Chanel Adams
(see all)