Blake Shelton is one of the most successful country music artists in the world. He made more money in 2021 than any other country singer thanks to his music. He is also a huge star thanks to his role as the only remaining original judge on The Voice, as he prepares for his 22nd season on the show.
However, there is one thing Blake values more than both his country music career and his role on The Voice. That is his role as Gwen Stefani's husband and stepfather to her children.
Blake Shelton says music takes backseat to Gwen Stefani
Blake Shelton met Gwen Stefani while the two were both working on The Voice as coaches. At the time, Blake was married to country music superstar Miranda Lambert and Gwen was married to Bush frontman Gavin Rossdale. However, shortly after the two met, they ended up divorcing their spouses and began dating themselves in 2015.
Blake ended up asking Gwen to marry him and the two got married in 2021. On numerous occasions, Blake has spoken about how important it was for him to become a positive role model to his stepsons, a role his own father played in the life of Blake's brother when they were growing up. He hasn't backed down from that a year later and is still steadfast that nothing is more important than Gwen Stefani and her kids, Kingston (16), Zuma (13), and Apollo (8).
"Look, I love music and I love The Voice," Blake Shelton told Entertainment Tonight in an interview. "I love all the cool things I get to do with my job. But those things all take a backseat now to Gwen and the kids, and it's just a new phase of my life." This doesn't mean Blake is stopping making music, it is just that it will come when it comes, with the singer saying he hasn't felt rushed lately and has been more creative.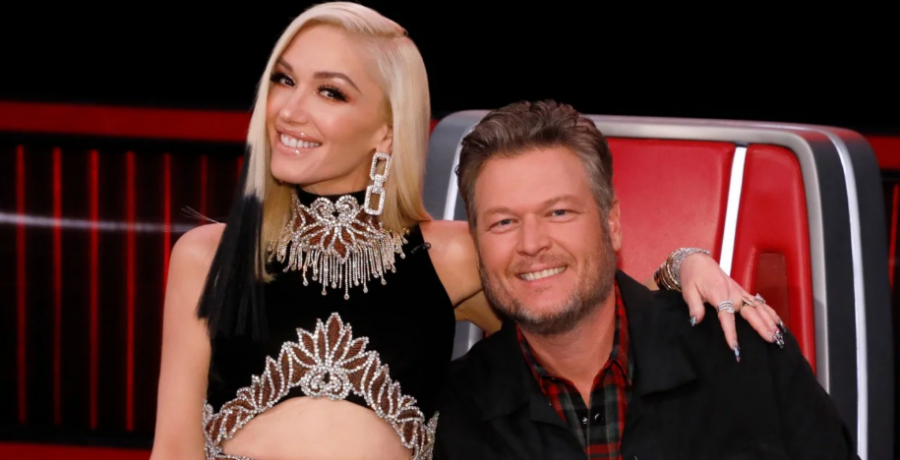 "I'm having fun putting out songs when I feel like it," Shelton said. "And luckily the record label allows me to do that. They always support it when I do it and my stupid ideas of doing a '90s country video. They're always on board and because of that, we have a 'God's Country' once in a while or a 'Happy Anywhere.'"
Blake and Gwen reunited on The Voice
Throughout the 21st season of The Voice, fans worried that Blake Shelton was on his way out. The show brought in Ariana Grande to reach a younger audience, and many feared that it would mean the old guard would leave. However, Ariana didn't bring in more viewers, and she didn't even have enough of her fans voting to get her anyone to compete in the finals.
Meanwhile, Blake signed on to return with Ariana not coming back. Camila Cabello will replace Ariana to try to bring in younger fans, but Gwen Stefani also returned to replace the departing Kelly Clarkson, who is taking time off to spend with her kids following her divorce. There might have been a chance The Voice could have lost Blake Shelton as he dedicates more time to Gwen Stefani and their kids, but with Gwen on the show too, he gets the best of both worlds.
Latest posts by Shawn Lealos
(see all)