Miranda Lambert is on fire in a little neon orange micro-mini skirt. The country singer stepped out with her husband Brendan McLoughlin where she shocked fans with her latest look. The couple made time for their date night at the 15th Annual Academy of Country Music Honors in Nashville, Tennesse on Wednesday, August 24.
The "Bluebird" singer took to Instagram to share a clip of the two on the red carpet. She got a lot of support from her fellow country stars, who couldn't stop raving about the little skirt and blazer combo. The adorable clip featured Brendan and Miranda dancing with each other while posing for pictures. Find out why fans are saying happiness looks good on her.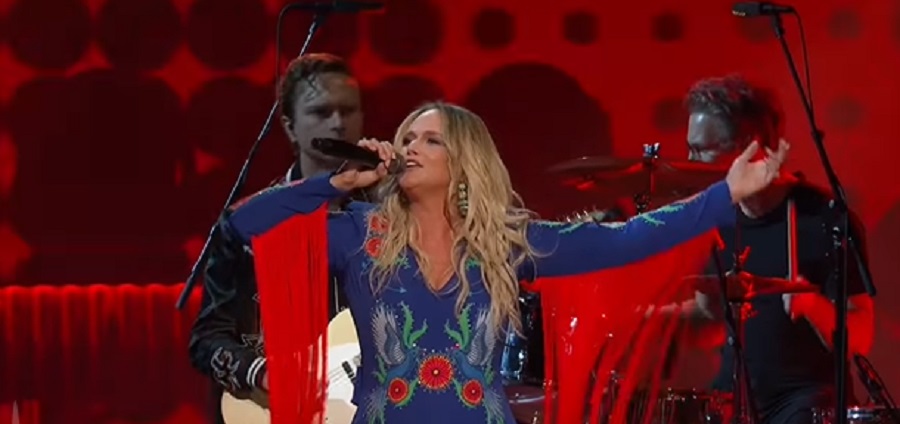 Miranda Lambert rocks neon orange micro-skirt
On Wednesday night, Miranda Lambert wore a bright look for the event. The 38-year-old posed on the red carpet with her 30-year-old husband Brendan McLoughlin. The former NYPD officer wore a gray suit, which he paired with a white button-down shirt and a dark red tie. His hair was also slicked back as he embraced the dapper style.
Miranda Lambert brightened up the red carpet with her neon orange micro mini-skirt, which she paired with a blazer. She also wore translucent pumps that looked prismatic in the flashing lights. Miranda finished off her look with a gold clutch, diamond strand earrings, and three gold necklaces.
#ACMhonors night! 🧡 @ACMawards pic.twitter.com/EzKD99QvT5

— Miranda Lambert (@mirandalambert) August 24, 2022
She took to Instagram to share a clip of herself having fun on the red carpet with Brendan. Miranda included the song "Geraldene" from her new album, Palomino. The clip focused on the lyric, "You're trailer park pretty but you're never gonna be Jolene."
In her post, Miranda tagged celebrity hairstylist Johnny Lavoy, makeup artist Moani Lee, and stylist Tiffany Gifford. Designer Alex Perry is responsible for her super sexy jacket and mini-skirt. She also included a long list of jewelry and accessory designers.
Happiness looks good on her
Miranda Lambert's famous friends were first in the comment section. They couldn't stop raving about her super-hot look. Ashland Craft wrote, "Literally glowinggggg." Kelleigh Bannen added, "STUNNING! I love it," while Tigirlily added, "Holy hot!"
Cassie Kelly commented, "Babetown!!!!!!" while Sunny Sweeney called her a "smoke show." Fans think happiness looks good on her lately. This sighting comes after the couple's 20-day western road trip, which took place in July. Miranda Lambert and Brendan went glamping with some of their good friends.
"Beautiful couple and my favorite artist!"
"Happiness looks good on you."
"Gorgeous!!!!! Love that color on you."
"This is your COLOR."
"Ok this orange suit. YESSSS."
Other fans wondered if Miranda was hiding a baby bump in the clip. She was already body-shamed on TikTok for embracing her natural body on stage during her latest performance. What are your thoughts on Miranda Lambert's look at the ACM Honors? Sound off below in the comment section.
Check back with Country Music Alley for more news on Miranda Lambert.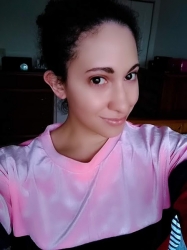 Latest posts by Chanel Adams
(see all)