Maren Morris is cashing in on Brittany Aldean's controversy. The country singer took something negative and put something positive on it. As Country Music Alley previously reported, Maren and Cassadee Pope clapped back at Brittany's Instagram post. They accused her of making transphobic comments.
Brittany wanted to make light of this situation. She came out with her own line of "Don't Tread On Our Kids" T-shirts and sweatshirts. Jason Aldean's wife said that the proceeds will protect children against human trafficking.
Now, Maren has her own line of T-shirts. She announced on Friday, September 2 that they will support the Trans Lifeline and the GLAAD Transgender Media Program.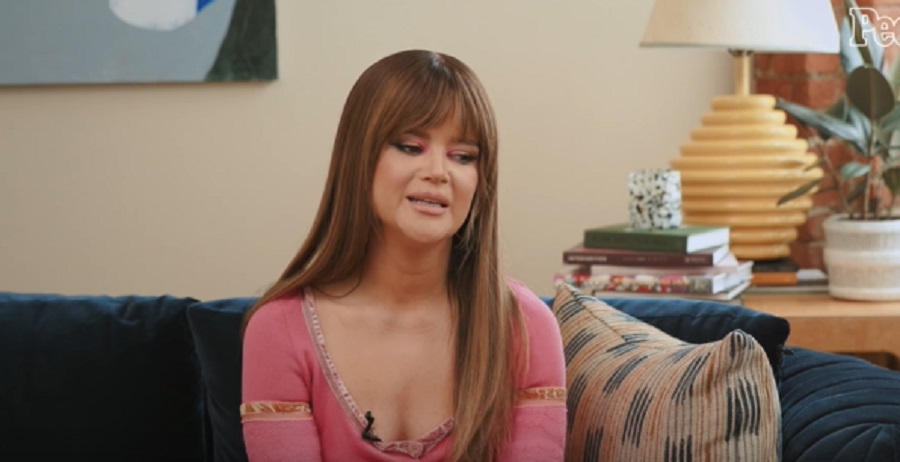 Maren Morris does good for Labor Day
She took to Twitter to share the news with her fans on late Friday. Maren Morris shared a photo of the T-shirts, which read, "Maren Morris: Lunatic Country Music Person." She poked fun at the new nickname she received for calling out Brittany Aldean.
The "Chasing After You" got a lot of hate for sharing her views. She also called Brittany "Insurrection Barbie," which didn't sit right with the country music fanbase. Maren is taking a negative situation and putting a positive spin on her. She's encouraging her fans to join her in on the fun.
However, it's not all fun and games since it supports a serious cause. Each T-shirt will feature the phone number for the Peer Support & Crisis Hotline for transgender youth. Maren Morris shared that proceeds will be split between the Trans Lifeline and GLAAD.
All proceeds will be split between @TransLifeline & the @glaad Transgender Media Program 🌈https://t.co/Xtru7LgHIP pic.twitter.com/6ndkbNkWbc

— MAREN MORRIS (@MarenMorris) September 2, 2022
That's not all. She shared an update with fans that the T-shirts already helped raise over $60,000 for the LGBTQ+ organizations. Maren Morris jokingly called her fans "lunatics."
$63K in 2 hours. Y'all are insane (or lunatics). 🤯😭 @glaad @TransLifeline https://t.co/orMnBs2oRE

— MAREN MORRIS (@MarenMorris) September 3, 2022
As of Saturday, September 3, the money has already surpassed over $100,000 and counting. You can lend your support during this Labor Day weekend.
Over $100K raised.

Have a great Labor Day weekend, lunatics. 🌈https://t.co/Xtru7LgHIP

— MAREN MORRIS (@MarenMorris) September 3, 2022
Brittany Aldean has her own T-shirts
Brittany Aldean claims that her words from her Instagram post were "taken out of context" and "twisted." She wants to continue to advocate for children after the controversy. Brittany and Jason's sister, Kasi, have launched their own Barbie-themed line of their own that reads, "Don't Tread On Our Kids."
The blondes modeled the shirts on Brittany's Instagram account. She announced that the proceeds would benefit Operation Light Shine, a Nashville-based organization that fights human trafficking and child exploitation. Brittany wants to focus on doing good and sharing her opinion on social media after her diss from Maren Morris.
It's so easy to, like, not be a scumbag human? Sell your clip-ins and zip it, Insurrection Barbie.

— MAREN MORRIS (@MarenMorris) August 26, 2022
She was the one who called Maren Morris a "lunatic." Both of the ladies are taking their worse moments and turning them into something positive. However, Brittany's social media could cost her husband's music career.
What are your thoughts on Maren Morris' T-shirt line? Did you order one? What do you think of the controversy? Sound off below in the comment section.
Check back with Country Music Alley for more news on Maren Morris.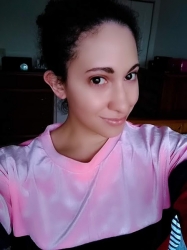 Latest posts by Chanel Adams
(see all)