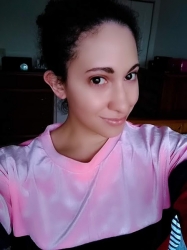 Latest posts by Chanel Adams
(see all)
Blake Shelton made sure his people gave Gwen Stefani a huge welcome. The No Doubt singer was welcomed to the Grand Ole Opry for the first time ever. She made sure to make it a memorable moment with her latest look. On Saturday evening (September 10), Blake returned to the stage.
He made sure to bring someone special with him. First, he introduced the Season 18 winner of The Voice, Todd Tilghman, for his own Opry debut. Blake also performed his new single "No Body," which he heavily promoted all week long. He also brought another special guest, his wife Gwen Stefani.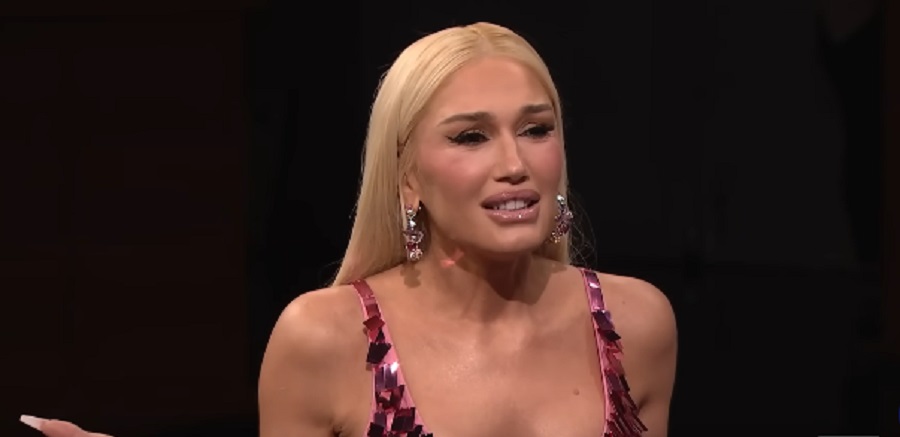 Blake Shelton brings along a special guest
Blake Shelton shocked everybody when he announced Gwen Stefani. This should come as no surprise to fans since the two love to pop up at each other's shows. Blake told the crowd that he had one more special guest in store for them.
"Just like with Todd Tilghman, how long that performance had been coming… This next performance had been a long time coming also," Blake Shelton told the crowd.
Gwen Stefani walked on stage in a hot pink sequined dress. It was similar to the outfit she wore when she popped up on the Tonight Show with Jimmy Fallon. As Country Music Alley previously reported, Gwen teamed up with model Gigi Hadid while Blake paired up with Jimmy for an epic game of  Pictionary.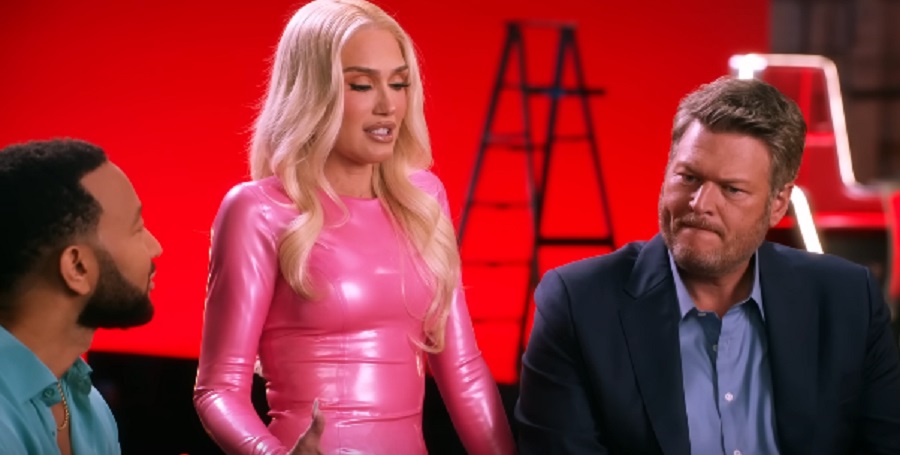 She wore pink once again for her big Grand Ole Opry debut. The songstress wore her platinum blonde hair in a high ponytail. Gwen finished off her look with sheer stockings and white cowgirl boots. The two performed their hit duet "Nobody But You."
After their performance ended, fans inside the packed Opry House welcomed her with a standing ovation. Some of them even gave her roaring applause. Gwen smiled as she waved at the crowd. Blake took this very opportunity to welcome them to his pop star wife.
I am absolutely beside myself right now… Congratulations @gwenstefani on not one but TWO standing ovations for your Grand Ole @Opry stage debut!!!! That was an incredible moment to witness. pic.twitter.com/A7ZLmjszrb

— Blake Shelton (@blakeshelton) September 11, 2022
Gwen Stefani lights up Opry House
Blake Shelton looked satisfied with their performance. She gave her husband a hug for allowing this moment to happen. Gwen Stefani couldn't stop smiling ever since she step onto the stage.
"By the way, everybody, may I also welcome for the first time to the stage of the Grand Ole Opry, Gwen Stefani," Blake Shelton told the roaring crowd.
@countrynow.com

@blakeshelton welcomed @gwenstefani to the @opryofficial stage for her Opry stage debut tonight!
Gwen admitted that she was nervous about her Grand Ole Opry debut. She told the crowd: "I'm shaking. I'm so nervous. I'm so excited!" Never did she ever imagine that she would end up there one day, especially as someone whose claim to fame took place outside the country music genre.
"This is one of those things you don't dream about if you're me," Gwen Stefani said. "Then all of a sudden, I'm up here with Blake Shelton. It's a miracle. I'm so grateful. Thank you so much."
The couple closed out the show with their performance of "Happy Anywhere." Gwen made her Opry broadcast in May 2020. Blake Shelton and Gwen took part in a virtual performance of "Nobody But You" from Ole Red in Tishomingo, Oklahoma.
What are your thoughts on Gwen Stefani's official Grand Ole Opry debut? What did you think of Blake Shelton's performance? Do you like his new song? Sound off below in the comment section.
Check back with Country Music Alley for more news on Gwen Stefani.