Gwen Stefani fans claim she's "literally unrecognizable." The singer has made a series of appearances ahead of Season 22 of The Voice. The No Doubt singer will make her big return to the swiveling red chair. Gwen took a brief hiatus from the show to work on new music, which still has yet to see the light of day.
So far, she's released two singles: "Let Me Reintroduce Myself" and "Slow Clap." Gwen also launched her new makeup line, GXVE Beauty. She's excited about the new venture since it's something she's wanted to do for most of her life. Gwen previously admitted that she would've become a makeup artist if singing didn't work out.
She's always been known for her timeless beauty. However, fans think she's starting to show her age lately. Gwen Stefani's appearance on Late Night with Seth Meyers still has them buzzing. Read on to see why.
Gwen Stefani set to turn 53
The 52-year-old singer has been making the media circuit lately. Earlier this month, Gwen Stefani appeared on Late Night with Seth Meyers to talk about GXVE Beauty and The Voice. She shocked fans with her latest look. As previously reported by Country Music Alley, Gwen wore a black cut-out jumpsuit with a cobalt blue fishnet bolero and matching fringe.
However, it was her face that had fans talking. Gwen Stefani kept her makeup subtle with nude lips, groomed brows, and false lashes. They couldn't stop talking about her appearance on YouTube. Some think the "Just a Girl" singer is "literally unrecognizable" these days.
"She's literally unrecognizable."
"Gwen Stefani? Even when I know it's here, I don't recognize  her…"
"She looks completely different now."
"Gwen is naturally beautiful. She didn't need all those filler/injections."
"I'm convinced this must be a clone or something, cause that ain't the Gwen Stefani I know."
The performer talked about her new beauty venture. She admitted that she's done her makeup herself. However, Gwen credited her makeup stylist for her look on the late-night talk show. It could be the reason why she looked so different during the interview.
tune in tonight, thursday 9/8 at 12:35am/11:35c on @nbc with @LateNightSeth !! i had the best time 💋💋 gx
📸: Lloyd Bishop/NBC pic.twitter.com/iwNyLbN1V8

— Gwen Stefani (@gwenstefani) September 9, 2022
Singer shows another unrecognizable look
Gwen Stefani continues to keep her fans guessing. She showcases many different styles on social media. Earlier this week, Gwen took to her Instagram Story to repost a photo from her sister-in-law, Jenny Stefani. In the photo, Gwen helped her brother's wife with her makeup.
The mom-of-three wore Old Hollywood ringlets with thick-framed eyeglasses and her signature red lipstick. Gwen Stefani paired her look with a black blouse and a thick bracelet. When Jenny posted it to her feed, fans talked about Gwen. Most of them think she looks better with this style.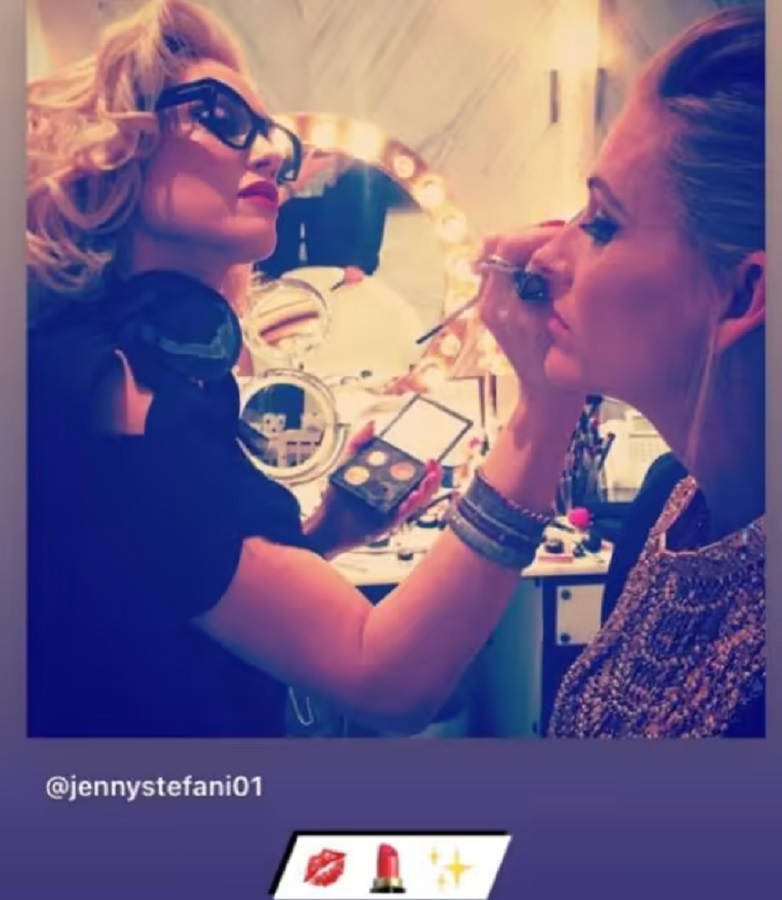 It shows what the magic of makeup can do. What are your thoughts on Gwen Stefani's look on Late Night with Seth Meyers? Do you agree that she was unrecognizable? Or, do you think it was because of her makeup? Sound off below in the comment section.
Check back with Country Music Alley for more news on Gwen Stefani.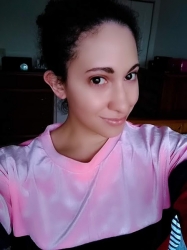 Latest posts by Chanel Adams
(see all)