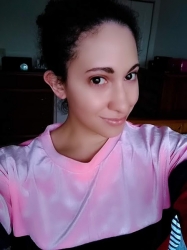 Latest posts by Chanel Adams
(see all)
Taylor Swift is still working with one male producer. This comes amid the reports that she was working on a collaborative album with female artists and producers. She took to her social media accounts to confirm that she was still working with Jack Antonoff.
On Friday, September 16, Taylor shared an update on her elusive new album titled Midnights. Fans little know about the new project. The singer only explained that it's about her "sleepless nights."
Taylor captioned her latest social media "The making of Midnights." The clip featured scenes from her various recording sessions with Jack Anotonoff.
Is Taylor Swift still collaborating with women?
Critics slammed Taylor Swift for not collaborating with women. She's mostly worked with male co-writers and producers on most of her projects. Back in August, a report claimed that she wants to change her old ways. Taylor was working on her first original album release in almost two years.
The "Willow" singer was keen to work with "up-and-coming female artists." She's been writing and recording music in Nashville, Tennessee for the duration of the summer. She wants to surprise fans with this experimental album, which already has a different style from her previous efforts.
Midnights, the stories of 13 sleepless nights scattered throughout my life, will be out October 21. Meet me at midnight.

Pre-order now: https://t.co/jjqUNkphuG pic.twitter.com/Fh96zK8vro

— Taylor Swift (@taylorswift13) August 29, 2022
"It'll be her most collaborative album yet and she is eager to work with up-and-coming female artists and producers," an insider told The Sun. "She recently invited some friends to write with her and the songs they came up with reminded her team of Stevie Nicks and Joan Armatrading."
The report also suggested that her "outlook on romance has changed" since she's been in a long-term relationship with Joe Alwyn. However, she quashed that rumor with her social media post about Midnights. It's another album about heartbreak. Shortly after her appearance at the 2022 MTV Video Music Awards, Taylor announced her new album at midnight.
Confirms Jack Antonoff collaboration
Despite the report, Taylor Swift is still relying on pop producer Jack Antonoff to supply her with music. He's worked with her on every album release since 1989 in 2015. Her new social media video is set to the song "Life You Lead" by an unknown artist called  Niceboy Ed. It's similar in style to the male collaborators she's worked with like Aaron Dessner and Justin Vernon.
Fans have a feeling she's using a pseudonym to hide a collaborator. She's done this with her ex-boyfriend Calvin Harris and when she wrote music with her boyfriend Joe Alwyn on Folklore and Evermore. They're dying to know who else she's working with on the album. There are also rumors that she recorded a song with Lana Del Rey.
Taylor Swift sparks collaboration rumors with Lana Del Rey as fans notice the shirt she wore while making #Midnights is the same shirt she wore in a photo with Lana Del Rey & Jack Antonoff in April. pic.twitter.com/5bh1hKwyu0

— Pop Crave (@PopCrave) September 17, 2022
Midnights is out on October 21. What are your thoughts? Do you like it when Taylor Swift collaborates with Jack Antonoff? Sound off below in the comment section.
Check back with Country Music Alley for more news on Taylor Swift.