Latest posts by Tresa Patterson
(see all)
Big crowds, and even bigger notes, are nothing new for Mickey Guyton. Still, legions of fans filling Central Park in New York City never just happen. In this case, over the weekend, as Revolver and Taste of Country attest, the Grammy-nominated Black Like Me artist was among the premiere headliners for the Global Citizen Festival.
Naturally, Mickey Guyton mastered her daylight set of solid songs from her groundbreaking album. She also had her newest release, Somethin' Bout You, written with Tyler Hubbard. Surprisingly, though, Mickey and the heavy metal gods, Metallica, saved a particular song for a rocking show closer to wow the socks off the audience.
Mickey Guyton opens with love and light colors
With a roster of heavy-hitters like the Jonas Brothers, Charlie Puth, Spain's Rosalia, and the universally- revered Mariah Carey, forgiven for being a bit more than fashionably late, Mickey Guyton remained a standout. Much like her wardrobe for her Today performance last month, featured by Country Music Alley, Guyton chose a subtle shade of pastel lavender for her opening performance.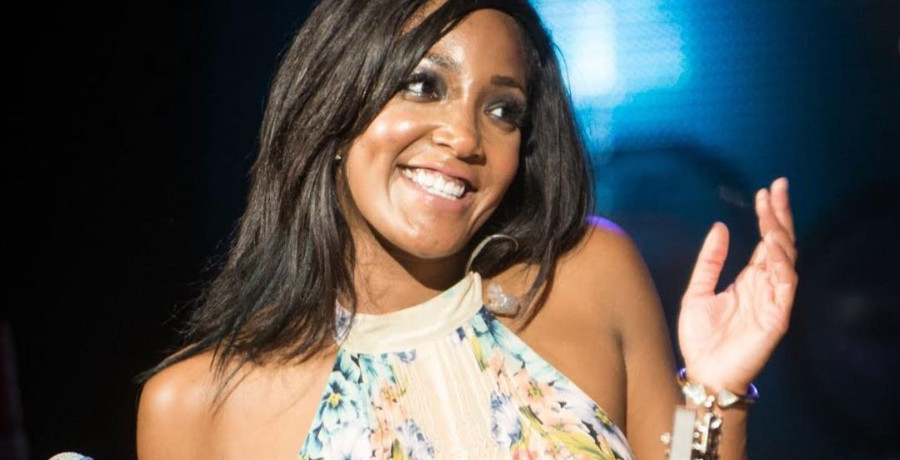 Just like with the late summer performance, Mickey Guyton's favorite person to sing to was also in attendance. Grant Savoy gazed toward the stage with a beaming smile and hands clasped in gratitude. The singer offered a moving dedication before performing Lay It On Me. She emphasized that the ballad applies to anyone who becomes a beacon in difficult times.
"I knew I was going to walk in the storm with him," Mickey Guyton asserts before singing the love song. The pledges of the verses grew from a frightening time in the couple's journey, while Savoy experienced severe health symptoms. Fortunately, all is well now, so the ode transforms into a celebration.
Metallica frontman gives a huge compliment to Mickey Guyton
Obviously, Metallica fans were revved full-throttle following a sweat-soaked set from James Hetfield, Lars Ulrich, Kirk Hammett, and Robert Trujillo. Nonetheless, the exuberant throng rose voices of full approval as Hetfield welcomed Mickey Guyton to the stage again.
By this time, Guyton shed all her gentler shades. Instead, she embodied the essence of the heavy metal Goddess, all in black with a few silver accents. Tendrils of fabric flowed down from her short skirt, and her hairstyle now buzzed in electrified curls. The black-and-white paisley scarf tied to Mickey Guyton's microphone made her ensemble complete.
Hetfield gushed at the honor of having "a real singer" join the band for Nothing Else Matters. Furthermore, the frontman elaborated that Mickey Guyton was no fly-by-night fan. She united with Chris Stapleton, Darius Rucker, Jason Isbell and the 400 Unit, and Jon Pardi on The Metallica Blacklist, the 2021 tribute project highlighting artists from a range of genres.
There are no words. I'm just grateful @metallica. #GlobalCitizenFestival

📸 Kevin Mazur pic.twitter.com/6u8dBwEA6Q

— Mickey Guyton (@MickeyGuyton) September 25, 2022
Clearly, Mickey Guyton gets into Metallica. Her penetrating, haunting range suited Nothing Else Matters like a glove, and Guyton shows she understands not only the tone of the classic but classic headbanging, too. As one fan comments on YouTube, "I love Metallica and I love Mickey Guyton, too!"
In her post on Twitter, Mickey Guyton proclaims there are "no words," but she finds one–"gratitude."
Global Citizen is not just another music festival
Not surprisingly, the goals of the Global Citizen Festival have broad and meaningful appeal for performers and concertgoers alike. It takes more than simply buying a ticket to see Mickey Guyton or any of the other featured performers to attend. On the contrary, personal involvement is required.  The initiative urges prospective attendees to document and tally their efforts in ending global poverty, the organization's central aim, while also embracing the elevation of education and women's empowerment worldwide.
Examples of credited involvement can be as simple as neighborhood initiatives for food pantries or tutoring to writing letters to Congress or local officials on needed changes or funding.
The first Global Citizen event was held in 2012. Certainly, Mickey Guyton, Metallica, and more in the all-star lineup strive to make this milestone of its first decade only a start to greater success in starving out of poverty.
What do you think of Mickey Guyton's performance with Metallica? Shout out with a comment and stay connected with Country Music Alley.