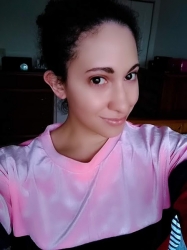 Latest posts by Chanel Adams
(see all)
Kelly Clarkson is returning to her country roots. She is making her big return this week. This comes after she paid tribute to a fellow Texan. Read on to learn more and to see what's happening with the singer.
American Idol alum makes a big return to country music
According to multiple reports, Kelly Clarkson is making a big return to country music. She will attend the Country Music Awards on Wednesday, November 9. This is also the same event where she first met her ex-husband Brandon Blackstock. In June 2020, she filed for divorce, citing "irreconcilable differences" as the reason behind their split.
Kelsea Ballerini and Carly Pearce will also be in attendance at the award ceremony. What's also interesting is that each of these singers is fresh off a divorce. The trio is expected to perform their song "You're Drunk, Go Home." Carly shared that it's the perfect song for what she's currently going through in her life.
As Country Music Alley previously reported, Kelsea settled her divorce from fellow country singer Morgan Evans. Back in 2020, Carly and singer Michael Ray divorced, which provided her with plenty of material for the 29: Written in Stone album. Kelly Clarkson finalized her divorce from Brandon earlier this year.
This is her big return to the country music circuit. Kelly has teased that she will be releasing a post-divorce album soon. Meanwhile, Carly is up for five awards at the 2022 CMA Awards and Kelsea has a nomination in one category. Carly will also perform her new song "Dear Miss Loretta" during the live broadcast.
Kelly Clarkson pays tribute to fellow Texan
On a recent installment of The Kelly Clarkson Show, the host paid tribute to Texan Cody Johnson. She performed his hit song "'Til You Can't" on the Tuesday, November 8 broadcast of the namesake show during the "Kellyoke" segment. The song talks about the touching moments that most people share with their parents.
Once again, fans are loving Kelly Clarkson's country covers. They took to the comment section of the YouTube video to share their thoughts. Some fans are holding out hope for a country album from their favorite singer. Here are just some of the comments.
"She sounds so beautiful. Come on, this is the Kelly Clarkson we all know and love. People, this girl can sing!"
"I pray one day she does a country album. She's made for it."
"The light effects is so beautiful fitting with this Kellyoke. Kelly really fits for a country genre, I will wait for her album regarding to that."
"Kelly is brilliant and made for country! Her sound exemplifies what the heart can't say and that's country."
"I love this!!! She needs to do a country album."
What are your thoughts on Kelly Clarkson returning to her country roots? Do you think she should release a country album? Are you going to check out her performance with Kelsea and Carly at the CMAs? Sound off below in the comment section.
Check back with Country Music Alley for more news on Kelly Clarkson.