Luke Bryan's wife was photographed in the hospital. This sparked concern among fans of the country music couple. Caroline shared a photo of herself in a hospital bed on social media. She informed fans that she was recovering from "unexpected hip surgery." Read on to learn more and see the photo for yourself.
What happened to Caroline Boyer?
On Monday, November 14, Luke Bryan's wife Caroline Boyer took to Instagram to share a photo of herself in the hospital. She wore a hospital gown, a plastic cap on her head, and a hospital bracelet. Caroline gave the thumbs-up sign to the camera.
She had emergency surgery at The Bone and Joint Institute of Tennessee. Caroline informed her followers what happened. She assured them that she was doing just fine since having the medical procedure. She appeared to be in good spirits despite the emergency.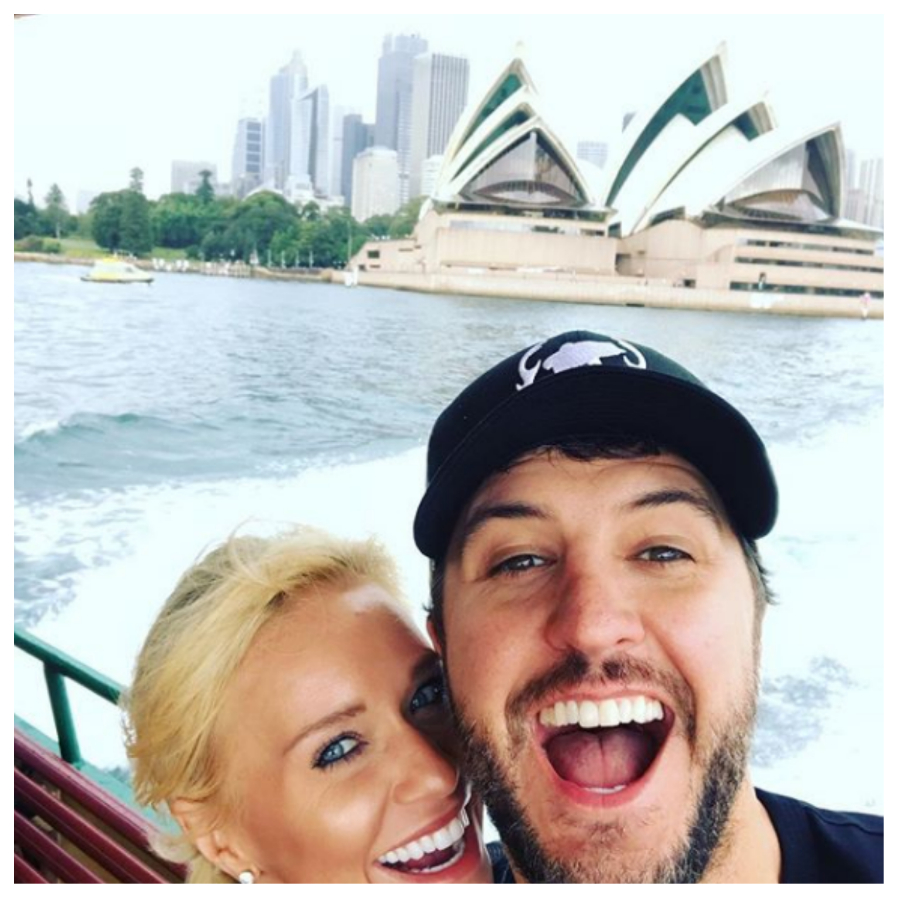 "Well…unexpected hip surgery…but I got the best care and surrounded by the most selfless friends ever!" Caroline wrote in the caption on Instagram.
Luke Bryan's beautiful wife followed up with another photo of herself recovering in bed. She has to use a walker to get around. It will take several weeks for her to fully recover from the grueling surgery. As fans know, Caroline and Luke Bryan have a great sense of humor.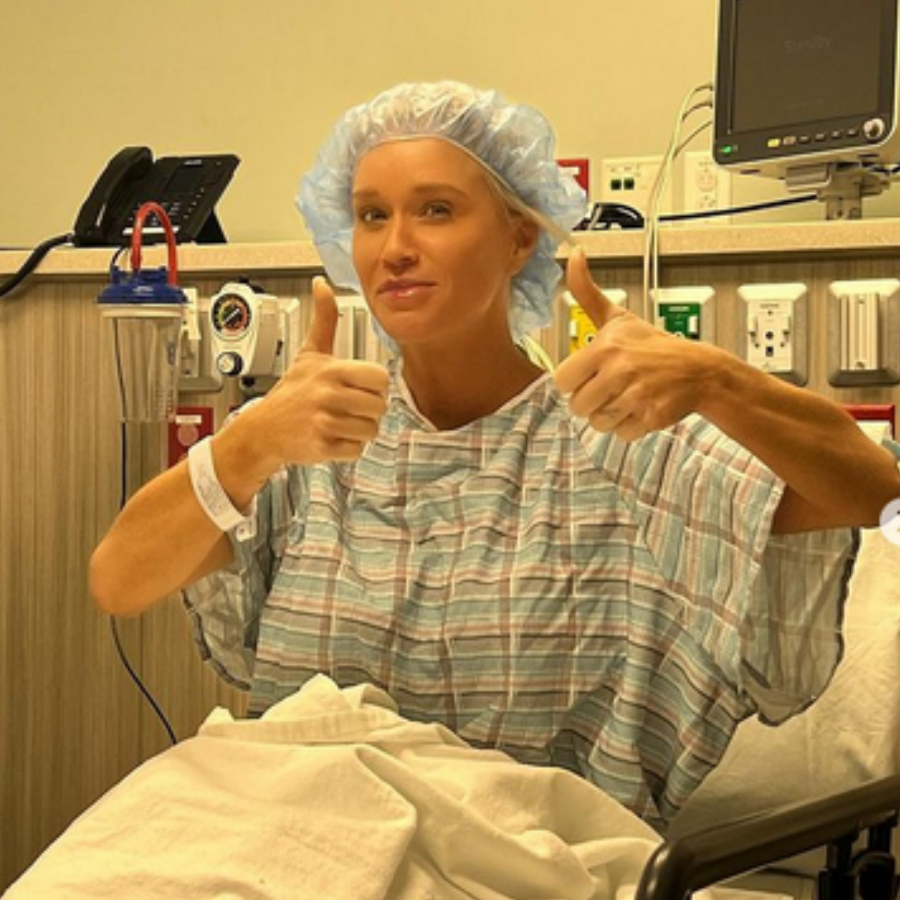 She decked out her walker with stickers that read, "Y'all Need Jesus," among other things. Caroline didn't explain why she needed emergency surgery. This comes after she appeared on the red carpet with Luke Bryan at the 2022 Country Music Awards on Wednesday night (November 9). Luke hosted the live event along with NFL Hall of Famer Peyton Manning.
The couple looked loved up and ultra-glamorous on the red carpet. Luke Bryan wore a black tux with a bow tie, while Caroline wore a halter-style leopard print dress with a black skinny belt and matching clutch. They stopped for photos and talked with reporters about Luke's big night.
Luke Bryan on family life
Caroline and Luke Bryan share two children, Thomas Boyer Bryan and Tatum Christopher Bryan. They also adopted three of their nieces and nephews. In an interview from last week, Luke talked about family life. He admits that his career prevents him from spending time with his family.
"If it's a busy day, we're moving and trying to get through each week, but I'll probably slow it down a little bit as the boys get into high school and want to play even more sports," Luke Bryan told E! News. "It's a tremendous challenge navigating this career and everything that goes with it."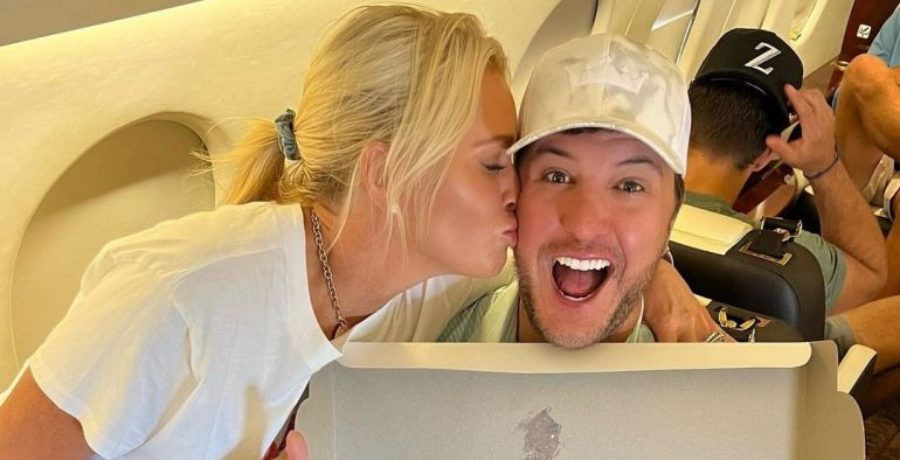 It can be hard for him to be away from his family. Luke spends most of his time on the road. However, his family understands that his touring is part of what makes him a country music superstar. He says that they "appreciate" whatever time they get with him.
What are your thoughts on Luke Bryan's wife being photographed in the hospital? Share your good wishes and thoughts for Caroline in the comment section below.
Check back with Country Music Alley for more news on Luke Bryan.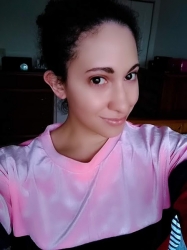 Latest posts by Chanel Adams
(see all)