Latest posts by Shawn Lealos
(see all)
As we reported a few days ago, Caroline Bryan, the wife of country music star Luke Bryan, had "emergency" surgery. This, of course, landed her in the hospital. While there was no word about what had happened, Caroline has since explained to fans why she needed the surgery.
Here is what Caroline had to say about the surgery, and how her recovery is progressing.
What happened to the wife of Luke Bryan?
As we previously reported, Caroline Bryan had emergency surgery on Monday. At the time, there was only speculation, but Caroline checked in with fans to let them know what happened. It turns out this wasn't a sudden emergency, as originally described. Instead, she said it was a planned surgery, but she wasn't ready for it when the time came.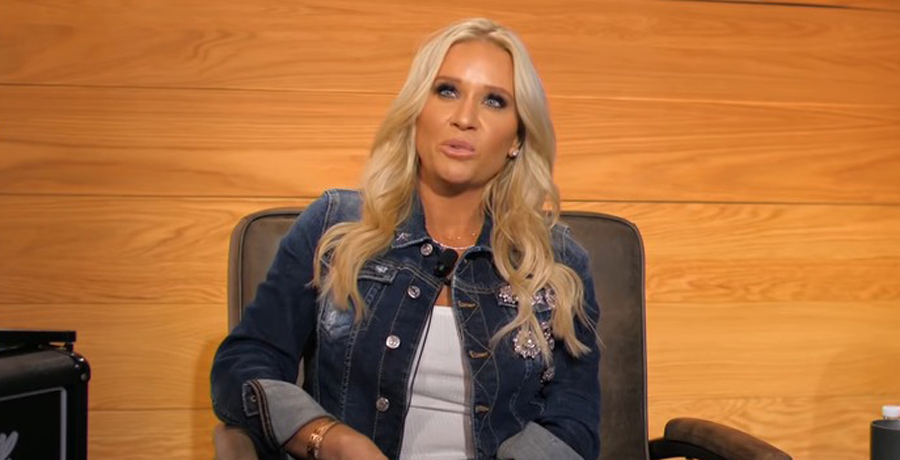 In a series of posts shared on her Instagram Stories, Caroline rode around in her wheelchair and shared what happened. She explained she was getting out after a long week of recovery for some fresh air. She then said that she wasn't ready to accept the surgery, but she had known for a month she needed it. There was no accident or emergency. Instead, she was getting repair work done.
Caroline had "a torn labrum, hip dysplasia and a lot of arthritis." This meant that she needed to get things fixed so she could live life comfortably again. They went in to fix the labrum and clear out arthritis. She then said she will do whatever the doctors tell her from here on out because she hates not being able to move around and get places. Until then, she might need Luke Bryan for support.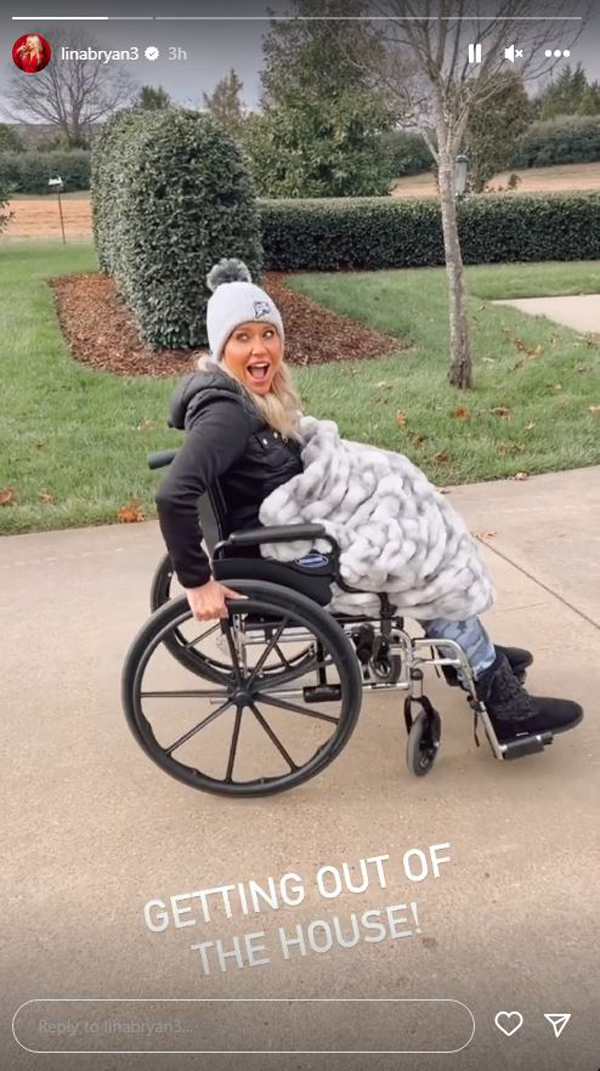 How Is Luke Bryan?
The biggest reason for the shock was that Caroline was with Luke Bryan just days before her surgery at the 56th Annual CMA Awards. Luke co-hosted the event with former NFL quarterback Peyton Manning. When Caroline was in a hospital two days later having emergency surgery, it sent fans into a panic.
The good news is there was no accident and neither Caroline nor Luke Bryan were injured. Instead, this seems like something she had been putting off for a while and needed to get fixed to return to a normal, relatively pain-free way of life.
As for her recovery, it takes about four months of one-on-one physical therapy sessions before a person can return to everyday activities. For some people, it can take as long as nine months to get back to 100 percent. This means that Caroline might need Luke Bryan to be there to help care for her in the meantime, as she continues to mend.
What are your thoughts on Luke Bryan's wife having this surgery and her slow recovery period? Send out some good wishes and thoughts for Caroline in the comment section below.