Carrie Underwood shocked fans with her latest sexy fashion choice. The country superstar attended the 2022 People's Choice Awards on Tuesday night (December 6). She normally wears little dresses and princess gowns. However, Carrie switched it up and tried a new look at the event. Keep reading to learn more and see the photos for yourself.
American Idol alum tries a shocking new look
Carrie Underwood switched it up for the awards ceremony. The 39-year-old singer attended the 2022 People's Choice Awards in Santa Monica, California. She wore a black suit designed by Any Old Iron, which featured a bedazzled blazer, matching shirt, and wide-leg trousers. It featured gold and silver flowers that were decked out in crystals.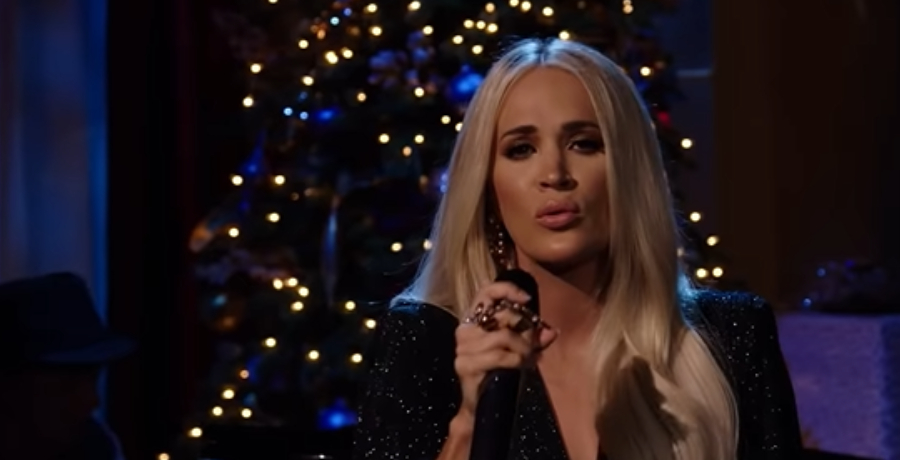 The "Hate My Heart" singer finished off her look with gold fan earrings and pointed-toe pumps. She also wore several rings on her fingers and styled her blonde hair in soft waves. It was a different look for the singer who loves to show off her toned legs or cover them up in a glittery gown.
Carrie Underwood has been taking unexpected fashion risks this album era. Ever since she dropped her latest album, Denim & Rhinestones, she's shocked fans by pairing denim cutoffs with band T-shirts. Carrie admitted that she's a huge fan of rock music. She wanted to captivate that spirit on her new album.
Carrie Underwood, winner of The Country Artist of 2022, attends the 2022 People's Choice Awards at Barker Hangar in Santa Monica, California.

More 📸 #PCAs 👉 https://t.co/EaPtkGnC5H pic.twitter.com/VD8eC2vxj7

— Getty Images Entertainment (@GettyVIP) December 7, 2022
However, she looked more like a sophisticated cowgirl at the 2022 PCAs. The singer has become known for her princess dresses and sequined mini-dresses. At the 2022 Country Music Association Awards on Wednesday, November 9, she wore a sexy baby blue dress that featured a plunging neckline and high slit. From afar, it looked like it was cut from pieces of denim.
So far, fans are loving this new look. While Carrie Underwood fans love her ethereal and ball-gown looks, they would love to see more suited looks from the singer. She looks good in just about anything. The singer proved that with her latest head-turning red-carpet look.
💥 BOOM 💥 Country Artist of 2022! #carrieunderwood @carrieunderwood #PCAs #PeoplesChoiceAwards #peopleschoice #queencarrie #countrymusic #Awards #countryartist #carebear #fans #denimandrhinestones #pretty #beautiful pic.twitter.com/nP65DFErng

— RICK 🇬🇧 (@rickeverittuk) December 7, 2022
Carrie Underwood wins big at 2022 PCAs
Tuesday night was a big night for Carrie Underwood. She won an award for Country Artist of 2022. It's her 10th PCA award. The "Ghost Story" singer made a joke during her acceptance speech.
"So, who was it? Who was the murderer? Who should I accuse?" Carrie Underwood joked before thanking her fans. "This award, well this whole night, is all about the fans. I certainly have just the most incredible fans. You guys have supported me for many years, especially out on the road this year. "
Denim and rhinestones all day! 💎 Congrats to @carrieunderwood for taking home the award for The Country Artist of 2022! #PCAs pic.twitter.com/JsGGNDslRX

— People's Choice (@peopleschoice) December 7, 2022
The singer released Denim & Rhinestones in June. Back in October, Carrie kicked off her accompanying nationwide tour. Her latest album is her big return to country music since her 2018 album Cry Pretty. She wanted to create a fun "sing in your hairbrush" kind of album.
What are your thoughts on Carrie Underwood shocking fans with her latest sexy fashion choice? Do you agree that she looks good in a suit? Or, do you like it when she wears little dresses and ballgowns? Sound off below in the comment section.
Check back with Country Music Alley for more news on Carrie Underwood.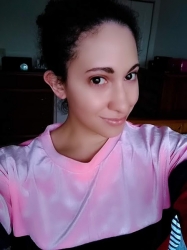 Latest posts by Chanel Adams
(see all)