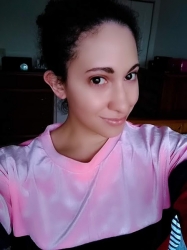 Latest posts by Chanel Adams
(see all)
Blake Shelton and Gwen Stefani look forward to Christmas break. The couple is counting down the days when they spend time together. They will head back to their marital home in Oklahoma. Keep on reading to learn all the details on their downhome Christmas.
Spending the holidays at the country singer's ranch
It's no surprise considering Blake Shelton and Gwen Stefani also spent Thanksgiving in Oklahoma. Country Music Alley reported what happened as Gwen shared updates on her Instagram Stories. They will do the same thing for Christmas. The couple flew with her family from Los Angeles to Oklahoma.
"[They] are counting down for Christmas vacation and are pulling all three kids out of school early to get out of L.A. and back to Blake's ranch," an insider told Us Weekly.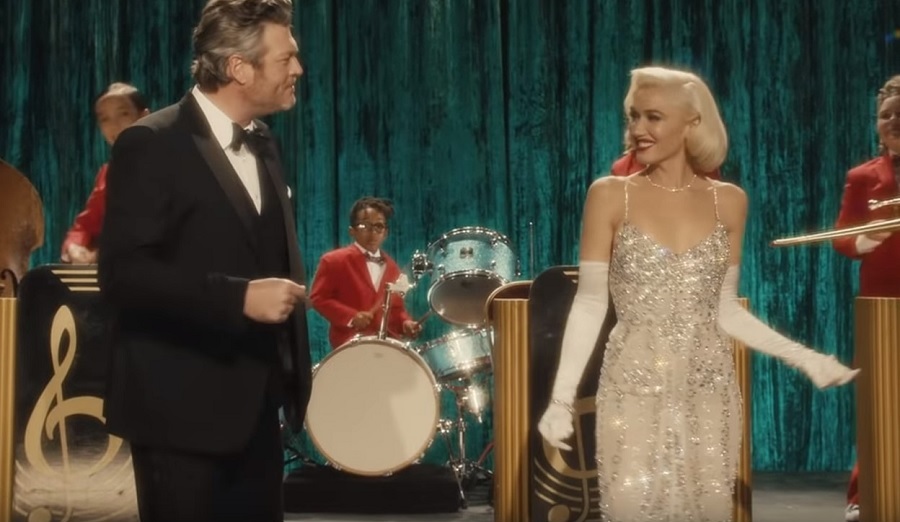 Gwen shares three sons with her ex-husband Gavin Rossdale. He won't get to see his kids for Christmas. They spend most of the holiday season with Blake Shelton, who has taken his role of stepfather seriously. Though Gwen and Gavin have co-parented for years, it's not always an ideal situation.
"Gwen and Gavin still have issues sometimes coparenting," the source shared. "They argue over where the kids will be sometimes, but still have respect for each other."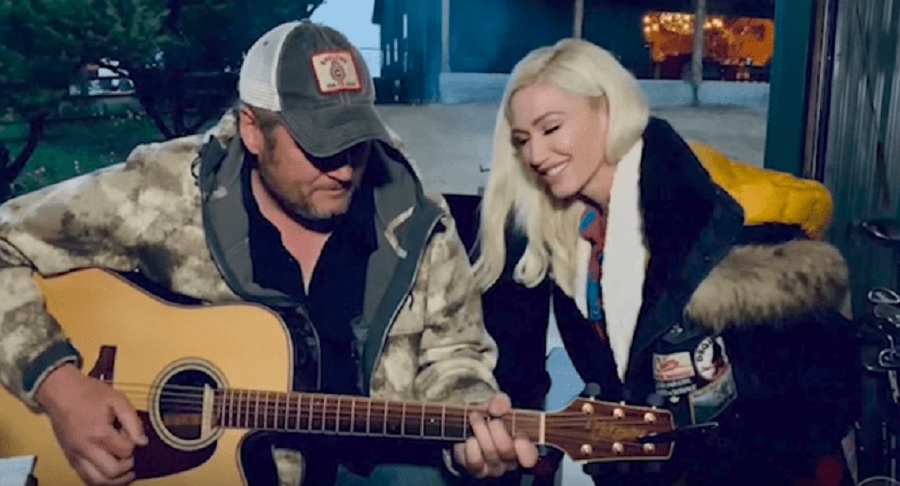 Gwen married Blake Shelton in July 2021 at the ranch where they will spend the holidays together as a family. The two met on the set of The Voice back in 2014. The couple went through respective divorces in 2015, and became more than just friends. On NBC's Christmas in Rockefeller, Blake shared some of their Christmas traditions.
"Gwen and I, our tradition has become cooking home during Christmas — and not just like your normal, typical [dishes]," Blake Shelton said. "But we always challenge ourselves and try to come up with a different, weird, complicated, difficult thing to cook every year."
happy 5th bday to "You Make It Feel Like Christmas" 🎂❄️ gx pic.twitter.com/628bgXL4E4

— Gwen Stefani (@gwenstefani) December 23, 2022
Blake Shelton enjoys Gwen Stefani's Italian food
Gwen comes from an Italian family. Blake Shelton joked that the reason why he has a "chin like a stork" is that he eats a lot of pasta. He's been "hanging out with the Stefanis now." They try "something weird and new" every year. One year, Gwen cooked a "beef Wellington," which was difficult to make.
The musicians are better at making music than they are at cooking new dishes. Blake said that "singing with Gwen is way harder than cooking with her." Both are amateurs in the kitchen, but they just try to have fun. There's a lot of laughter and love in the kitchen.
What are your thoughts on Blake Shelton and Gwen Stefani's Christmas break? Sound off below in the comment section.
Check back with Country Music Alley for more news on Blake Shelton.