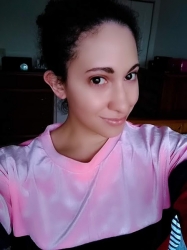 Latest posts by Chanel Adams
(see all)
Morgan Wallen's ex-fiance shared an update after her horrific car accident. She admitted that she's "thankful to be alive." KT Smith took to social media to share a photo of her injuries. Keep on reading to learn more.
KT Smith explains Morgan Wallen split
In March 2022, KT Smith explained the reason for their shocking split. The country singer was still on the heels of controversy. He made headlines for uttering the N-word on video. That led to an awkward booking on Saturday Night Live.
Morgan Wallen has tried to rehab his image. He sold out music and concerts despite what happened. The country musician even attended award shows again. Many fans recall his relationship with Katie Smith, with whom he shares a son. The two dated on-and-off for two years and had an engagement.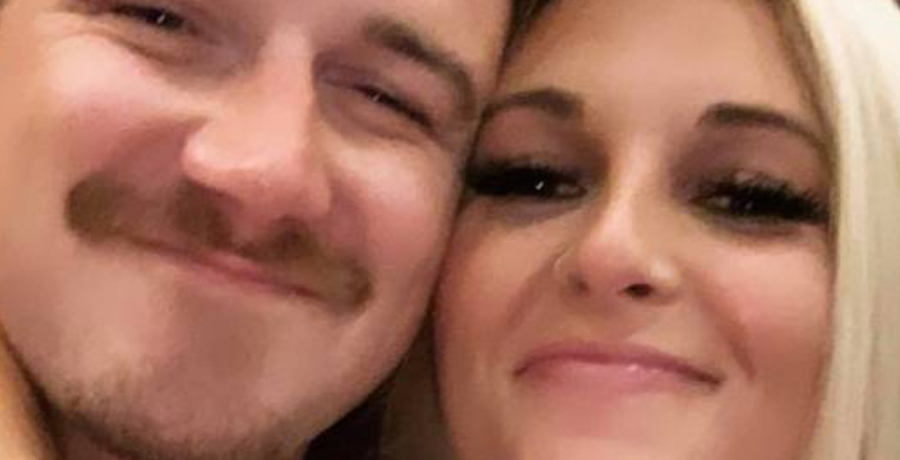 As Morgan Wallen rose in popularity, the two ended their relationship. They still welcomed their son Indie Wilder in July 2020. KT shared the reason behind their split. She took to her blog, Thot Thoughts, to talk about their relationship and eventual breakupl. Things got worse between the former couple.
"We broke off the engagement but still dated consistently for about two years, living with one another for about three- but that third year was rocky. The kind of toxic, trauma bond you hear about on TikTok," Katie wrote.
She admitted that Morgan "wasn't the most faithful." It was the case when he was on the road touring across the country. Ultimately, their relationship couldn't survive. Somehow, the co-parents can't seem to escape the drama.
"Temptation is thrown your way all of the time. I didn't get it at the time, I just thought I wasn't good enough. I see and understand all of it now," Katie added.
Turning to her faith helped her heal from their relationship. She learned how to recover from her strict upbringing. Katie opened up about the assault she suffered as a little girl. Unfortunately, she went through another traumatic moment.
The details of her horrific car accident
Per TMZ, Morgan Wallen's ex-fiance ended up in a horrific wreck. She's grateful to God for being alive to tell the story. She took to social media to share the injuries on her face. KT Smith shared a selfie of her bruised and swollen eyes on Wednesday night.
She ended up in a wreck that took place in Nashville. KT's SUV was wrecked after she drove through a red light and hit the oncoming vehicle. It's unclear if the driver of that vehicle ended up injured as well. Katie tagged TikTok star Caden McGuire in the social media post. He walked away with minor injuries.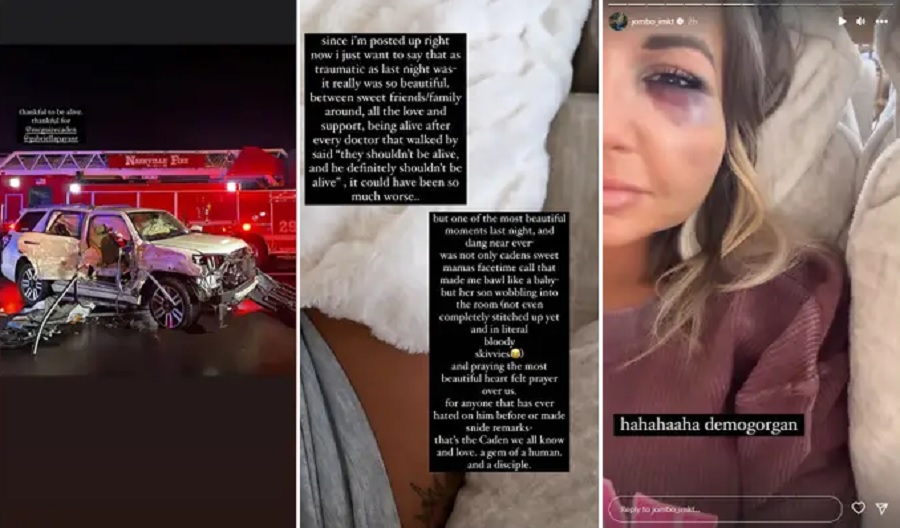 What are your thoughts on Morgan Wallen's ex-fiance ending up in a horrific car crash? Share your thoughts and prayers below in the comment section.
Check back with Country Music Alley for more news on Morgan Wallen.