Latest posts by Shawn Lealos
(see all)
Kelly Clarkson loves to perform her Kellyoke songs on The Kelly Clarkson Show. One of her recent performances got a little personal. In the performance, she changed the lyrics and referred to her split from her ex-husband Brandon Blackstock.
Here is what Kelly sang and how it referenced her ex-husband.
Kelly Clarkson throws shade at ex in Kellyoke
Kelly Clarkson came out on The Kelly Clarkson Show this week and performed her regular Kellyoke songs and she changed the words to make it a little personal. The song in question was the TikTok hit song "Abcdefu" by Gayle.
In the song, Kelly added some of her own lyrics to the song. She sang, "F you and your dad and the fact that you got half / and my broken heart / turn that s—t into art." The original lyrics were "F—k you and your mom and your sister and your job / and your broke-ass car and that s—t you call art."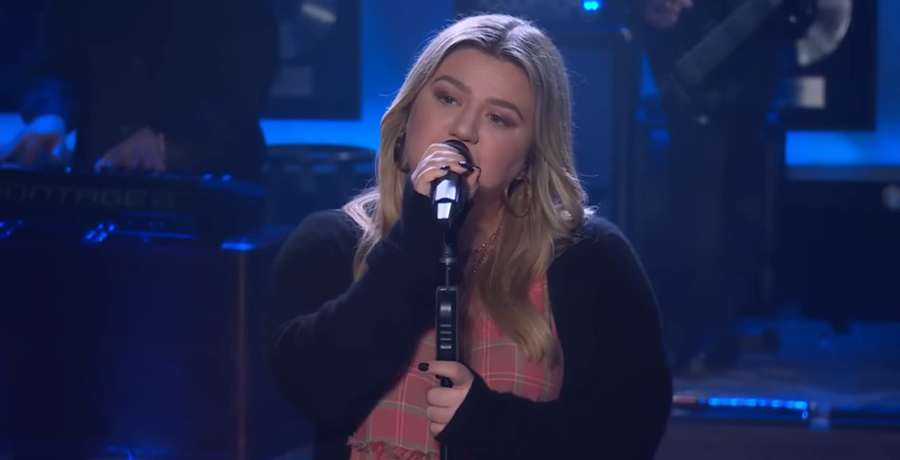 The change in lyrics was clearly about their contentious divorce, which they settled in March 2022. Kelly agreed in the divorce settlement to pay Brandon $1.3 million plus $46,500 in child support and $115,000 in spousal support until 2024. Kelly filed for divorce in 2020 after the two got married in 2013.
Kelly's new album was made with the divorce in her mind, and the title has a slant on that time of her life, called Chemistry.  According to Kelly, she said that was one of the songs on the album and it was also something that described the bad connotations of that word. Kelly admitted that the album details the arc of an entire relationship – the good, the bad, and the ugly.
Kelly Clarkson's new album should be out soon
There is no release date yet for Kelly Clarkson's Chemistry. In her announcement for the new album, Kelly said it would be out soon. She also said that there would be new music "even sooner" and she said that means "really soon."
There is always a chance that Kelly could debut a new song on The Voice this season, as it would be one of the biggest spots to lure in music fans to her new songs. She could also do something on The Kelly Clarkson Show, and it could also arrive in both spots in close proximity of each other.
This will be Kelly's 10th studio album, with two of those being Christmas albums. Over her 20-year career, she has sold over 28 million albums and 54 million singles. She also has spent over 100 weeks on top of the Billboard charts. Thankful, All I Ever Wanted, and Piece by Piece all reached number one as albums.
What are your thoughts about Kelly Clarkson throwing shade at her ex-husband Brandon Blackstock during Kellyoke? Let us know your thoughts in the comments below.