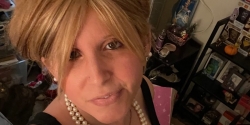 Latest posts by Amanda Nowitz
(see all)
Alabama has canceled their September 10th concert in Missouri at the very last minute, leaving fans shocked. What exactly caused this cancelation? More so, when will the show go back on, if ever? Read on for more details on this interesting situation which includes The Marshall Tucker Band.
Alabama Cancels Concert Last Minute, Details
It has been a big Summer for concerts and as it turns to Fall, fans are still clamoring to see their favorite bands. One of them is Alabama, who has been enjoying giving back with live music. Their next stop was set to be September 10th in Springfield, Missouri along with The Marshall Tucker Band. Unfortunately, the band had to cancel the show just three days before they were set to hit the stage. This is similar to what happened with The Chicks a few months back. Yet, they abruptly canceled a handful of shows leaving fans angered because the new dates did not work for them.
Alabama took to social media to explain what was going on, according to Music Mayhem. "Due to the death of a close family friend, Alabama's performance at Great Southern Bank Arena in Springfield, MO on September 10, 2023 has been postponed to Sunday, October 22, 2023. Thank you for understanding," the band wrote. Fortunately, they are switching from one Sunday to another but there is no telling if fans will be able to make the October date just yet. Per their Instagram announcement, fans did seem quite sympathetic to their loss.
View this post on Instagram
"So sorry for your loss. God bless their family and friends ❤️," one wrote. Another added: "Thoughts and Prayers going out." Yet, two people commented about a show at the end of August which they never received an answer for. Apparently, they had a concert at the Scotiabank Arena which was completely canceled. Ticketholders were told to simply get a refund and apparently, some were not happy that Missouri was rescheduled whereas the August 26th one was not. Maybe this will make them reconsider or work something out to appease all involved.
Best Known For…
Alabama has spanned generations with two main members Randy Owen and Teddy Gentry. Their songs include "Tennessee River," "Mountain Music," and "Dixieland Delight." They have played on and off since 1969 and have amassed fans all over the country, being inducted into the Country Music Hall of Fame in 2005. Now, they are back on the road with a temporary derailment.
Did you have tickets to see them in Missouri? If so, are you satisfied with the new date? Let us know in the comments below and deepest sympathies for their loss.