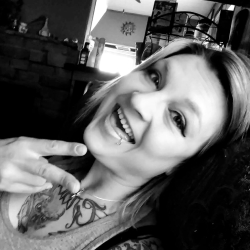 Latest posts by Chris Piner
(see all)
While most award shows center around some committee dictating winners, the People's Choice Awards, started in 1975, allowed fans to pick the winners. Celebrating icons like John Wayne and Barbra Streisand, the awards decided to branch out in 2023 with a second show, the Peoples Choice Country Awards.
With numerous country legends in attendance, singer Blake Shelton honored icon, Toby Keith with the Country Icon Award. And with the pair sharing a rich past, Shelton hilariously recalled a time when Keith received no awards. But don't feel bad, Keith got the last laugh.
Before receiving nine Grammy nominations, Blake Shelton, like many artists, hoped for nothing more than to get their big break. For Shelton, that came at the hands of Toby Keith. "They say your big break comes when you sign a record deal or your first song comes out. And for me, one of those things was to get the chance to open for Toby Keith. Back when I was a new artist, I got the chance to go out on the road with Toby and then, night after night, 20,000 fans showed up to see Toby perform and he kept them fat and happy."
REQUESTED
RT for Blake Shelton – Austin
LIKE for Toby Keith – Made In America pic.twitter.com/KfqzZjQrfB

— RT or LIKE (@RTorFAV_1) September 13, 2016
Toby Keith Has The Last Laugh
Blake Shelton continued his story in the Grand Ole Opry, recalling the lows of Toby's career. "I remember one night, it was after an award show and Toby had been up for like four or five awards and, man, he didn't win crap that night."
Shelton continued, "I was talking to him after that and I had the nerve—I was so excited to be able to get under his skin—I said, 'Man, Toby, if I ever make it big enough one day and I get nominated for some awards, I hope it's against you.' I swear, Toby looked at me and he said, 'You know why I brought you out on tour with me?' And I said, 'No,' And he goes, 'I wanted to prove to this industry that I don't really need an opening act.'"
Sharing a laugh together, Blake Shelton added, "Watching him, I felt the impact of Toby's music from the anthems that spoke to the bigger things to the songs that are full of humor and energy and the soundtrack to good times. Man I was out there with Toby for, it was a long time, like almost two years I think. I finally go the point where I was comfortable enough being around him."
Wynonna Judd Honored At The Grand Ole Opry
Alongside Toby Keith, Wynonna Judd also received a standing ovation when she won the Country Champion Award. Besides singing with her late mother, Naomi, in The Judds, the singer continuously contributes to numerous groups like the Wounded Warrior Project.
@peopleschoice Country Champion Award: Wynonna Judd @Wynonna pic.twitter.com/BA5RQZoLk7

— James Mahone Jr (@AmesMahone) September 29, 2023
Who do you believe is the most iconic country music star? Let us know below.