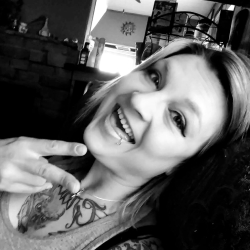 Latest posts by Chris Piner
(see all)
While fans know Jason Aldean as the singer behind hit songs like Dirt Road Anthem, You Make It Easy, and She's Country, it seems that his first song to break number one on the Billboard Hot 100 was Try That In A Small Town. Besides recording in the studio, the country star performs in front of thousands of fans. Since 2008, Aldean headlined 13 different tours around the country. Although the singer used his voice to gain a net worth of over $100 million, it seems that deep down, he enjoys the simpler things alongside his wife Brittany.
Before meeting Brittany, Jason Aldean married Jessica Ussery in 2001. In 2013, the couple filed for divorce. Around the same time, pictures of Aldean enjoying time with Brittany surfaced. The singer admitted on social media, "The truth is that I screwed up. I had too much to drink, let the party get out of hand and acted inappropriately at a bar. I left alone, caught the bus to our next show and that's the end of the story. I ultimately ended up embarrassing my family and myself."
Words can't describe how much I love and truly adore this woman. To say she has been a blessing in my life is a huge understatement. Brittany, I love u to pieces and can't imagine life without ya. I hope u have an amazing day because you deserve it. Thanks for being an amazing… pic.twitter.com/WM1UtvlZ7u

— Jason Aldean (@Jason_Aldean) June 19, 2023
Just two years after his divorce, Jason Aldean found himself at the alter once again, this time holding hands with Brittany. The pair have a total of four children together. Two of Aldean's children are from his previous marriage.
Still, with parenting, careers, and touring, Brittany explained how hectic it can be. "Trying to do your own thing separate from your husband is difficult and a lot of people struggle with that. I wanted to be with Jason on the road but still wanted my independence."
She added, "It's easy to lose that when you live with somebody who is such a big star. It was hard to find myself in all of that and I'm starting to get the hang of it all."
Juggling Life And Touring
Currently, Jason Aldean finds himself on the West Coast, performing on the Highway Desperado Tour. After standing on stage, some singers tend to throw an after-party, celebrating another show. It isn't all that shocking that some of these parties tend to get out of hand. But for Aldean, those partying days might be behind him, thanks to his wife. Married for eight years, they decided to give fans a glimpse into their lives after a show. Sitting together, the couple proved that nothing beats a comfy couch.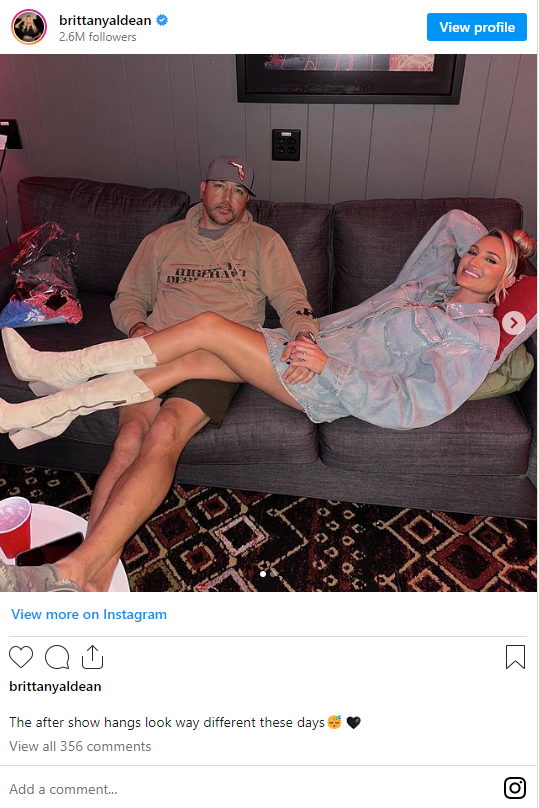 Jason Aldean Talks New Album
With Jason Aldean set to release his eleventh studio album, Highway Desperado, the star detailed his inspiration behind the tracks, "I think when I look back on it, I built my career early on my live show, and have been on the road touring since I was 18 years old. For us, touring is our favorite part. Getting on the bus and going town to town and playing our shows and doing our thing and seeing the fans… the title for the tour and album was really inspired from that."
Can you list how many albums Jason Aldean has sold worldwide? Leave your answer below.