Latest posts by Shawn Lealos
(see all)
Blake Shelton left The Voice after Season 23, but fans are wondering if he will be coming back to the show. A comment made by his wife, Gwen Stefani has some fans thinking this might become a reality. That was soon followed by the announcement of the Season 25 coaches.
Here is a look at Blake's future on The Voice and who will be back for Season 25.
Is Blake Shelton returning to The Voice?
Blake Shelton spent 23 seasons coaching The Voice. Thanks to his long tenure on the show, he also has the most wins of any coach in history. His wife, Gwen Stefani returned to the show one season after Blake left, but she seems to be struggling in the absence of Blake. A comment Gwen made on a recent episode made fans start to wonder if Blake was on his way back.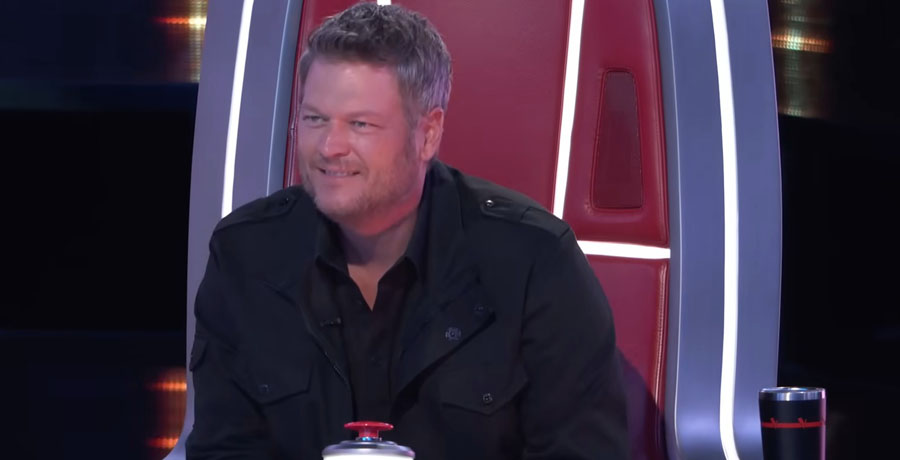 Gwen has been struggling to fill her team this season, with many singers choosing her competitors. In the first three nights of the series, Gwen had two people choose her each night. She had three in the fourth episode, which was a nice improvement. However, in the fifth episode, only one person picked Gwen's team. Exasperated, Gwen joked she was going to have to pay people to be on her team.
Niall Horan said he was calling Blake Shelton for backup. Gwen said she already texted him, commenting, "I'm struggling." However, while The Voice is namedropping Blake, he is not returning anytime soon. The Season 25 cast dropped, and neither Blake nor Gwen are in it.
Who is coaching The Voice Season 25?
Blake Shelton is not returning to The Voice for Season 25. However, there will be a first-time moment for the coaches next season. There is a newcomer and it will be the first time a duo has ever coached on the show. Dan Smyers and Shay Mooney of Dan+Shay will be new coaches on The Voice Season 25. Hopefully, a new chair design will be unveiled so they aren't forced to sit together.
There will also be two people returning from Season 24. Sadly, Niall Horan will end his current run at two seasons. He has been a breath of fresh air on the show. He won his first season and remains an entertaining coach. However, he is leaving for Season 25. John Legend will be back to provide the long-time experience and Reba McEntire will also return for her second season after replacing Blake in the lineup.
Finally, Chance the Rapper will return to the show. He was a coach in Season 23 and returns in Season 25 for his second go-around.
Do you want to see Blake Shelton back on The Voice? Do you think it is better to move on with new faces and a different experience now that he has gone? Let us know your thoughts in the comments below.