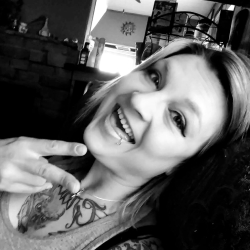 Latest posts by Chris Piner
(see all)
While most country singers recall growing up in small towns or the country, for Zach Bryan, home happened to be in Okinawa, Japan. Born into a military family, he found himself stationed in Japan due to the Navy moving his family there. Although far away from Nashville and country music, the singer never stopped writing. He even admitted to finding enjoyment out of the process.
In 2017, after recording a song with an iPhone, Bryan went viral, kickstarting his music career. But always taking a moment to honor his fellow service members, he recently shined the spotlight on a fan about to re-enlist in the Navy.
Before signing his first record deal in 2021, Zach Bryan wanted to keep the family tradition of enlisting ongoing. At just 17 years old, he entered the United States Navy and eventually attained the rank of Aviation Ordnanceman Second Class. After serving for eight years, the singer left the military with an honorable discharge.
Playing at the Auburn Rodeo in Opelika, Alabama, Zach Bryan decided to honor a former Navy member and fan. Cameron Tyssen decided he missed the military lifestyle and wished to re-enlist. Sharing a picture with Bryan, Tyssen posted the image on his Instagram, writing, "Dreams come true".
View this post on Instagram
"Mama, I Love You…"
Happy with a picture, Cameron Tyssen appeared shocked when Zach Bryan called him to the stage. Walking out to shining lights, the crowd erupted in cheers, chanting "USA" several times. Standing beside Bryan in full uniform, the singer said, "Hey this is my good friend Cameron Tyssen. He's an ET-2 in the United States Navy and he re-enlisted today".
Zach Bryan did more than honor Tyssen, he also gave him the stage. Tyseen, taking the microphone said, "Howdy. Thank you all for coming. Zach, you did such an amazing job. Honestly, I can't express how grateful and thankful I am to the whole crew and everyone here being such a good crowd to him. If I can say anything, it's mama, I love you. God bless the country, God bless America, and God bless the United States Navy baby!"
Zach Bryan's Altercation With The Law
Although a fan of patriotism, Zach Bryan found himself on the wrong side of the law in September when he was arrested after an officer pulled over his security guard. The singer addressed the altercation on his Instagram, owning up to his mistake. "I want to start by saying I had to deal with the legalities of it, I did go to jail, they didn't play favorites, and I was an idiot today. My decisions did not reflect who I was as a person — I just want to make that clear. I should've been smarter about it."
Admitting to "mouthing off" at the officer, Zach Bryan shared that all the officers were "super kind" and he was eventually released after spending a few hours in a cell.
With Zach Bryan announcing his 2024 Quittin Time Tour, are you going to go see him perform? Be sure to let us know below.