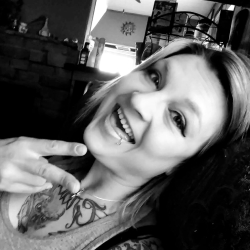 Latest posts by Chris Piner
(see all)
Born in Poyen, Arkansas, Justin Moore's love for country music started at a young age. He performed during high school and even landed a spot in his uncle's Southern rock band.
While signing with Valory Music Group in 2008, it would take another six years before the Academy of Country Music Awards recognized him with the New Artist of the Year award.
And while some might believe musicians and artists want nothing more than to be showered with accolades, Moore recently shared his thoughts on the entire process and how country music award shows are forgetting one crucial ingredient – country music.
Had the privilege this week of celebrating the last four #1's with some of the best in the game.. To those who had a hand in the writing, producing, and promoting of these songs, as well as the fans who supported them, I can't thank y'all enough. And congrats again to my buddy… pic.twitter.com/lf5z3sqftE

— Justin Moore (@JustinColeMoore) October 7, 2023
On November 8, stars from all walks of life and genres will travel to Nashville to take part in the Country Music Association Awards. Over the last few years, producers of the awards decided to try and reach new viewers by welcoming guests like Susan Sarandon and Katy Perry. Given the COVID-19 pandemic and the recent changes to the CMA lineup, viewership has dwindled. With people like Dodger's Mookie Betts presenting awards, Moore decided to break his silence and give CMA a hint as to what was wrong with their strategy.
Justin Moore Lends Advice To Country Music Awards
Justin Moore discussed the ongoing problem on the Whiskey Riff Raff podcast. He said, "Country music fans want to see country music artists. They just want to see country artists. That's why they tune into these shows. And the fact that they don't put country acts on these shows is why their ratings are failing."
The singer added, "They think it's growing the format and it's not. It's holding it back."
For those wondering, Justin Moore holds 12 number-one hits and even had two platinum albums. Yet when it comes to the CMA Awards, he received one invitation. Instead, the awards last year decided to let Peyton Manning, the football player, co-host alongside Luke Bryan.
Moore chimed in once again, suggesting, "They kept going away from having country artists, having more pop artists, actors, celebrities, etc. And as they kept the balance getting out of whack more and more the ratings kept just plummeting, dropping, dropping, dropping, dropping, to the point where it's is losing so much money that they just completely drop it."
"They Shot Themselves In The Foot"
That seems to be exactly what happened to the ACM Awards as it was once hosted on CBS, but after ratings dropped, it was moved to Amazon Prime.
Finishing his thought, Justin Moore said, "They tried to get cute with it thinking 'We know what we're doing. People want to see this.' No, country music fans want to see freaking country music artists. That's what they want to see. So they shot themselves in the foot."
Do you agree with Justin Moore that country music awards should focus only on country music? Be sure to share your thoughts below.