Latest posts by Shawn Lealos
(see all)
Mark Chesnutt has been dealing with medical issues recently and he is back in the hospital again. The news hit after the country music star canceled upcoming concerts in Indiana and Nevada. This has also been happening a little more often lately for Chesnutt.
Here is a look at the recent cancellations and Chesnutt's medical concerns.
Mark Chesnutt cancels concerts after hospitalization
Mark Chesnutt, 60, just canceled upcoming concerts in Indiana and Nevada. He issued a statement after the cancellations that revealed he had been hospitalized. At the moment, the news indicates that his condition is serious, but there is no word yet on what is actually wrong with the singer.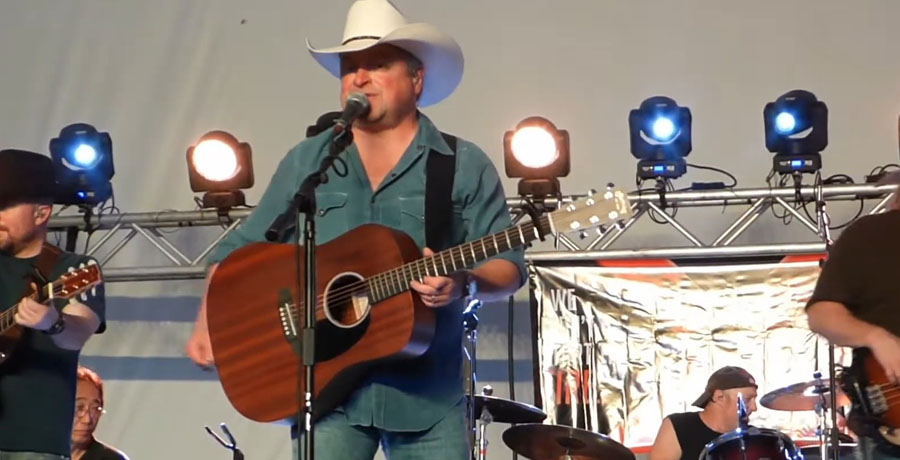 A post on X (formerly Twitter) reveals that Chenutt was "undergoing a medical evaluation after being admitted to a local hospital on Wednesday." It went on to say that Mark and his wife Tracie thanked everyone for their thoughts and prayers.
This was also the second time this week something happened. On Facebook earlier in the week, a post (that was since deleted) said he had been admitted into a critical care unit but was in stable condition (via Country Now). The next scheduled concert for Chesnutt is on November 9 in Cedar Park, Texas.
Mark Chesnutt's previous health concerns
This isn't the first health concern for Mark Chesnutt in recent years. In 2021, Chesnutt had to undergo back surgery, and this took him off touring for several weeks. The surgery went well, and he ended up able to return to the road in September 2021. However, his health concerns worsened in later years.
Mark Chesnutt is currently undergoing a medical evaluation after being admitted to a local hospital on Wednesday, November 1st. Mark and Tracy appreciate the outpouring of love, prayers, and support. Mark is looking forward to seeing everyone soon.

— Mark Chesnutt (@MarkChesnutt) November 3, 2023
In February 2023, Chesnutt also had to cancel three shows in Florida because of health concerns. He said at the time that it was doctor's orders for him to cancel those shows. He also had to cancel shows last year for medical issues as well, and he said that he had made diet changes to get healthy. There is still no word on the medical issues Mark is facing.
Mark Chesnutt was one of the biggest country music stars in the 1990s. He has released 18 studio albums over his career, with 48 total singles released to radio. While he never had a number-one album on the Billboard charts, he did have three reach the Top 10 on the country music charts. His first three albums went platinum, as did his first greatest hits album.
Chesnutt also had eight singles hit number one on the country music charts, with his first being "Brother Jukebox" in 1990. His most successful single was "Bubba Shot the Jukebox" in 1992, as the song reached gold status.
Chesnutt's last studio album was Gone But Not Forgotten… A Tribute Album by Mark Chesnutt in 2018. His last single was "Hot" in 2017 from the album Tradition Lives.
Are you worried about Mark Chesnutt after all these medical issues? Please help send your well-wishes to Chesnutt for a speedy recovery in the comments below.