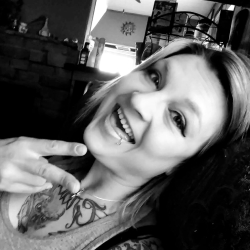 Latest posts by Chris Piner
(see all)
Throughout his prosperous career in country music, Jason Aldean released eleven albums and was nominated for an impressive five Grammy Awards, two for Best Country Album. It might come as a shocker to some, but the star didn't hit number one on the Billboard Hot 100 until he released the controversial Try That in a Small Town. Although the singer received a staggering amount of backlash for his lyrics and music video, the singer defended his stance. And since then, it appears he isn't afraid to speak his mind, even when it comes to the city at the center of country music.
Defending Try That In A Small Town
Earlier this month, Jason Aldean discussed his song with CBS Mornings and seemed confused about the backlash and how some called him a "racist". He admitted, "There was people of all color doing stuff in the video. That's what I don't understand. There was white people in there. There was Black people. I mean, this video did not shine light on one specific group and say, 'That's the problem.' And anybody that saw that in the video, then you weren't looking hard enough in the video, is all I can tell you."
To make matters worse, in the video, Jason Aldean sings in front of the Maury County Courthouse in Columbia, Tennessee, which happened to be the site of a lynching back in 1927. Again, the singer didn't budge, saying, "I also don't go back a hundred years and check on the history of a place before we go shoot it either. It's also the place that I go get my car tags every year." He added, "I don't feel bad about that because I know my intentions behind shooting the video there and recording the song."
Jason Aldean Enjoys The Countryside
While dealing with the criticism, Jason Aldean decided to voice his opinion on another matter – Nashville. For any country singer, Nashville is considered the promise land for those seeking to make a name for themselves. But not Aldean. He currently lives around an hour outside of the bustling city and apparently, there is a reason for that.
Discussing how Nashville has changed over the years, Jason Aldean warned, "There's people getting carjacked and kids getting trafficked here in Nashville. There's s**t going on. I don't know if when you come from a bigger city, it just becomes the new normal. I mean, I don't live here in town." The singer insisted, "I live almost an hour outside of town. I wouldn't live in downtown Nashville at all."
Over the last year, crime in Nashville climbed to alarming rates, but for Jason Aldean, his decision to stay away from the city had to do with his childhood. "I grew up on the outskirts – more of a farm community. Went to a little school, graduated with about 40 people in my class. Everybody knew everybody. It was a normal childhood."
Which lifestyle do you prefer more – big city living or the countryside? Be sure to tell us in the comments below.