Latest posts by Shawn Lealos
(see all)
Miranda Lambert has an exciting announcement for her fans concerning music in her home state of Texas. Lambert has joined forces with Jon Randall (Marfa Tapes) and the two have some huge news that they hope will allow them to introduce the world to some of the best new musicians that Texas has to offer.
Here is what Miranda is doing and what it means for country music.
Miranda Lambert announces new record label
Miranda Lambert has announced that she is teaming with Marfa Tapes collaborator Jon Randall to create a new record label. They are working alongside Big Loud Records to create Big Loud Texas. The original Big Loud is an independent record label based in Nashville. They have worked with Morgan Wallen, Hardy, and more. They have over 50 number-one songs from artists like Blake Shelton, Luke Bryan, and George Strait. Now they are partnering with Miranda Lambert.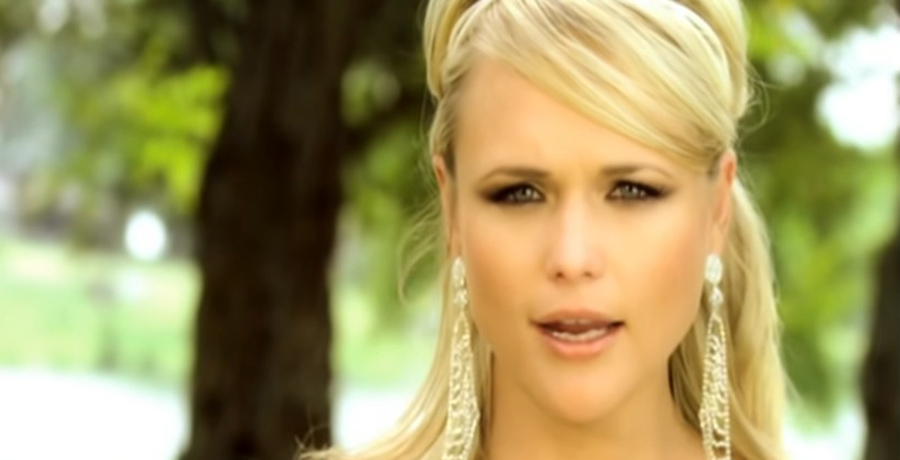 Miranda took to Instagram to announce the news and wrote, "There are so many talented artists in Texas and we're going to make sure they get heard." Big Loud Texas will focus on Texas singers, as both Lambert and Randall are from the Lone Star State. Randall will serve as President of A&R for Big Loud Texas.
This is also huge news because anyone familiar with Texas knows the history of country music in that state. George Strait, Waylan Jennings, Don Williams, Tanya Tucker, Kenny Rogers, Willie Nelson, and more called Texas their home. Now Lambert wants to help the world discover the next generation of country music stars from Texas.
Miranda Lambert talks Texas music
Other than her Instagram post, Lambert has spoken up about how excited she is to bring more Texas singers to the national audience. "Every time I'm back home I get to hear the incredible talent our state produces, and I feel a responsibility to help get more of those Texas voices heard," Lambert said (via Taste of Country). She finished by saying, "We're bringing even more Texas to town."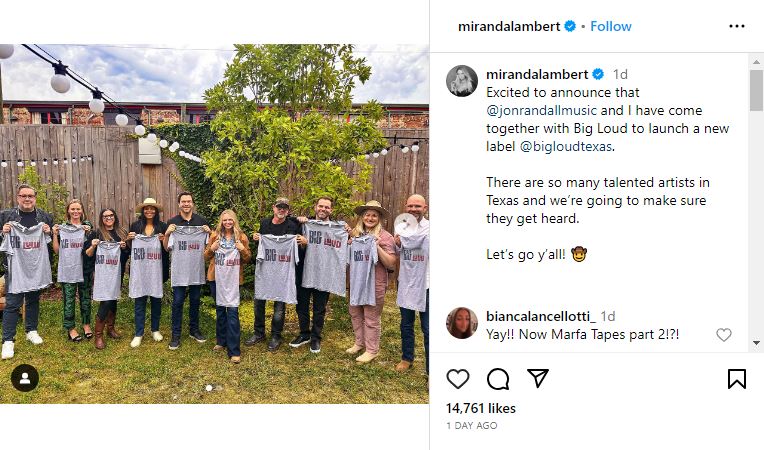 There is currently no word on whether Miranda Lambert or Jon Randall will record music for Big Loud Texas. The two previously collaborated on The Marfa Tapes alongside fellow Texan Jack Ingram. That album earned a Grammy nomination. The three of them also worked together on Lambert's song "Tin Man," which won ACM Song of the Year in 2018.
On top of Big Loud and Big Loud Texas, the main label also released Big Loud Rock. It was through this label that Hardy released his hit song "Jack," which ended up being his first number-one hit on the rock charts.
What are your thoughts about Miranda Lambert's new endeavor? Are you excited to see what musicians she helps discover? Let us know your thoughts in the comments below.