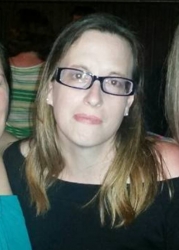 Latest posts by Jennifer Havener
(see all)
Miranda Lambert like you've never seen her before. Check out the stunning country singer's latest social media post.
"Kerosene" Singer Takes Over Switzerland
Miranda Lambert remains unbothered by the firestorm she kicked up over the summer. During one of her Vegas concerts, she stopped mid-song to scold audience members for taking selfies.
It seemed everyone was weighing in on the incident, including Jelly Roll and Jana Kramer.
While those former fans involved in the scolding may be boycotting Lambert's shows, the "Drunk" singer is still selling tickets. She recently headlined a music festival in Europe, Switzerland's Country Night Gstaad festival.
But it wasn't all just business. Miranda Lambert's husband, Brendan McLoughlin, accompanied her on the getaway. The country singer married McLoughlin in 2019, four years after her divorce from Blake Shelton.
Miranda Lambert shared snapshots on her social media of the stunning landscapes in Lake Lucerne and Gstaad.
In one photos, she dons a jacket from her Idyllwind clothing brand. Check out the pics she shared on Twitter.
Lake Lucerne and Gstaad. Pictures don't even come close to capturing the beauty. pic.twitter.com/KFMggarxn1

— Miranda Lambert (@mirandalambert) September 13, 2023
Miranda Lambert Like You've Never Seen Her Before
Miranda Lambert and her husband's European vacation didn't end in the Swiss countryside. They also visited Vienna.
Brendan McLoughlin shared photos of their trip to the capital of Austria on his Instagram. The photos highlight the country's historic buildings and cobblestone streets.
However, people in the comment section of the post were less impressed by the classical architecture and more impressed with the stunning couple.
Here are some of the comments:
Beautiful picture of the both of you. Great to see beauty in places and in a gorgeous couple.😍

Gorgeous couple ❤️

Ok cuties …. You both are super adorable !!

stunning views AND a stunning couple 🤩🤩
In the post's caption, McLoughlin vowed to return to the European city. "Vienna, you've left me speechless. In the words of a true Austrian, Arnold Schwarzenegger… I'll be back."
In one photos, Miranda Lambert slays in a knee-high blue dress and black heels, with her husband looking dapper but casual in a checker-patterned suit. Check out the stunning photo below:
His wife shared similar photos on her social media, writing, "Austria part 1: Vienna I can't even find the words. It's the most stunning place I've ever seen. It was our first time in this beautiful country and for sure not the last."
It appears the two are extending their trip to other parts of Austria.
Have you ever been to Vienna? Share your experience in the comments below.