Latest posts by Shawn Lealos
(see all)
Blake Shelton remains one of the most successful country music stars in the world. However, in 2001, he was a young singer trying to find his place in the industry. He got a big chance at the CMA Awards in 2001 – his first appearance there. He said he got some great advice too before he took the stage.
Here is the advice that helped Blake as he got his first big exposure and how it helped mold his career.
Blake Shelton reveals who gave him advice at his first CMAs
In 2001, Blake Shelton was struggling to get his start in country music. He already lost a hit song called "I Wanna Talk About Me" to Toby Keith since his new label didn't think it fit Shelton's debut. This led to Blake recording "Austin" instead, and that was a huge hit for the singer, his first number-one single and a crossover hit that hit 18th on the mainstream Billboard Hot 100.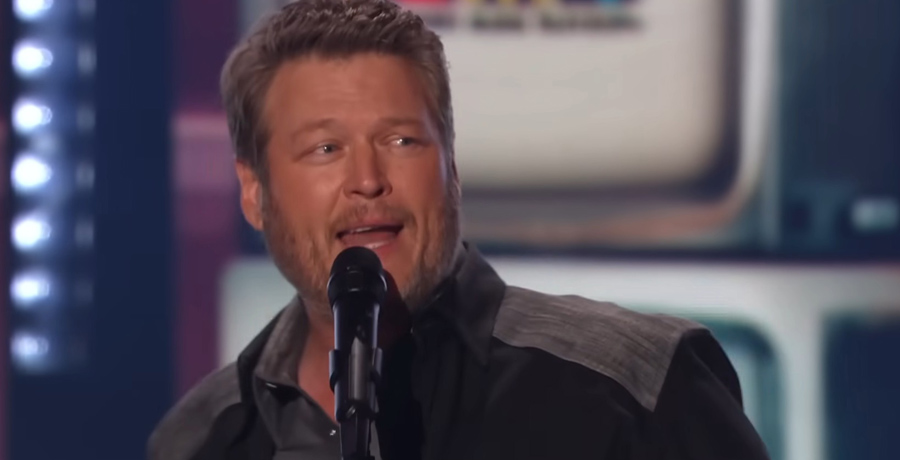 The song's success also got Blake invited to the CMAs. Shelton was on Jimmy Kimmel Live! and said that his song had done so well that the awards show invited him to do a commercial bumper moment. He said he would introduce himself to the national TV audience and play a snippet of one of his songs. This led to him feeling anxious before going out onstage.
Before he came out, Billy Ray Cyrus had just presented an award at the ceremony and walked off stage to where Blake waited. They had never met so Billy Ray introduced himself to Blake, which left the young singer "in shock." Blake said he told Billy Ray that he was "terrified" to go onstage. That is when Billy Ray told him a secret about the country music industry.
Billy Ray Cyrus gives Blake Shelton advice at CMA Awards in 2001
Billy Ray Cyrus told Blake Shelton not to be that nervous about going onto the stage. According to Billy Ray, it didn't matter how good Blake did when it came to the music industry. According to the "Achy Breaky Heart" singer, "Even if you do great, this is the music industry. Most of those people are going to make fun of you and roll their eyes, anyway. It's like, this is the music industry. You need to toughen up a little, man."
Blake Shelton said that was the "pep talk" he got from Billy Ray Cyrus and it connected with him. He was 23 at the time and he said that Billy Ray was exactly right. Seeing Blake over the years, and how he pokes fun at all his friends in the country music industry, it seems he fits in just fine with that attitude.
What are your thoughts about Billy Ray Cyrus and his advice to a young Blake Shelton? Let us know your thoughts in the comments below.