Latest posts by Shawn Lealos
(see all)
Blake Shelton and Gwen Stefani have been married since 2021. As with any celebrity marriage, there are rumors of strife, but both Gwen and Blake say things are still strong. As a matter of fact, in a recent interview, Blake talked about how happy he is and what he loves most about being married to Gwen.
Here is what Blake said about his marriage.
Blake Shelton on his favorite thing about Gwen Stefani
Blake Shelton appeared on TODAY and the hosts asked him about his marriage with Gwen Stefani. He started to talk about his love life with his wife and then he let everyone know what his favorite part of having Gwen in his life was.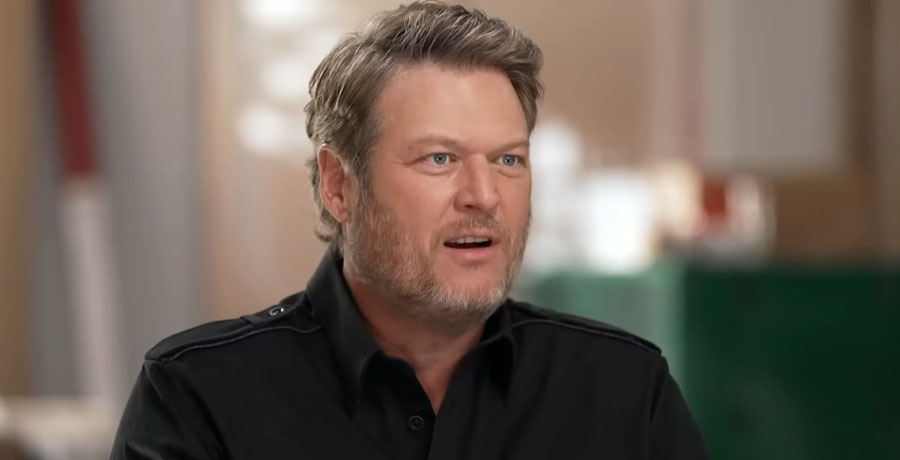 According to Blake, "The best part is lying down with her at night and then waking up and she's there in the morning." He then went on to say that he didn't know that was possible. While this was a very sweet thing to say about Gwen, it also seems like a slight dig at his ex-wife Miranda Lambert, saying he didn't think this feeling of happiness was possible.
He also said that he loves being a stepdad to Gwen's kids. She has three children with her ex-husband Gavin Rossdale. Blake has become close to Kingston, 17, Zuma, 15, and Apollo, 9. "I try to be careful about when to step in and be smart about when to step back," he said. He also said that he would always be there when they needed him.
Blake Shelton & Gwen Stefani move past rumors of trouble
There had been a lot of rumors that Blake Shelton and Gwen Stefani were going through marital troubles. Now, Gwen and Blake have both put those issues to rest. Gwen previously said that their marriage "just works" and that their love is strong.
That also went with what Blake previously said when he mentioned that Gwen and her kids are always the most important things in his life. This came after he left The Voice to put in more time with his family. However, Blake is now preparing for a huge concert tour in 2024.
This is Blake's third marriage. He was previously married to Kaynette Gern for three years and then to fellow country music star Miranda Lambert for four. As for Gwen Stefani, her only previous marriage was to Gavin Rossdale, a marriage that lasted for 14 years and resulted in their three kids.
What are your thoughts on Blake's comments about what makes him happy in his marriage? Are you happy to see Gwen Stefani and Blake Shelton doing so well in their relationship despite the rumors? Let us know your thoughts in the comments below.