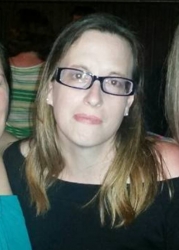 Latest posts by Jennifer Havener
(see all)
Is Oliver Anthony teaming up with controversial musicians Kid Rock and Jason Aldean for a tour? Inside the rumor that's taking the internet by storm.
Zach Bryan Knocks Oliver Anthony Out
Until a few weeks ago, Oliver Anthony was an unknown musician from Virginia. That is, until a song of his called "Rich Men North of Richmond" went viral as pretty much everyone related to the diss against politicians from both sides of the aisle.
The song sat in the cushy #1 spot on the Hot 100 charts for two weeks until Zach Bryan came along and knocked it out. Bryan's song "I Remember Everything," featuring Kacey Musgraves, shot to the top of the charts, as did the self-titled album it came from.
With the No. 1 song and album at the same time, Zach Bryan joins the ranks of artists such as Taylor Swift, Adele, and Beyoncé.
Jason Aldean, Kid Rock Court Controversy
With the release of "Rich Men North of Richmond," Oliver Anthony found himself directly in a battle between liberals and conservatives. Conservatives took the song as a diss against President Joe Biden, while liberals interpreted some of the lyrics as anti-poor people. Turns out that both sides were wrong, and Anthony dislikes all politicians.
On the other hand, Kid Rock and Jason Aldean are clear as day as to their political leanings. Kid Rock encouraged his fans to boycott Bud Light after the beer brand teamed up with a transgender social media influencer in April.
Meanwhile, Jason Aldean kicked off a firestorm with the video for his song "Try That In A Small Town." Some felt the video had racist undertones, though he denied that was the intention.
Is Oliver Anthony Joining Kid Rock & Jason Aldean On Tour?
With Oliver Anthony, Jason Aldean, and Kid Rock all making headlines, will they be co-headling a tour together? The website SpaceXMania.com posted an article on September 2nd about the trio going on a You Can't Cancel America tour.
A follow-up article a few days later claimed ticket sales were "record-breaking."
But before you head over to Ticketmaster or StubHub, let's turn to a website skilled in scoping out hoaxes. According to Snopes, the tour is fake.
Furthermore, the website that posted about it is a satire site.
This isn't the first time Jason Alean has been the center of a hoax. There was a recent rumor of him turning down a lot of money to perform at the Super Bowl.
We have to admit, though – a You Can't Cancel America tour with Oliver Anthony, Jason Aldean, and Kid Rock sounds like a great idea. Do you agree? Let us know your thoughts in the comments below.
Keep coming back to Country Music Alley for all the latest country news.