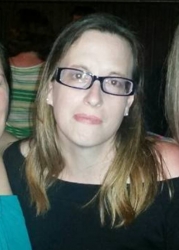 Latest posts by Jennifer Havener
(see all)
Jason Aldean and his wife Brittany face online ridicule, but it's not for the reason you think. What has fans trolling the famous couple now? Keep reading for all the details.
Jason Aldean Is A Lightning Rod For Controversy
Jason Aldean doesn't shy away from controversy. In fact, you might say he courts it. The uproar earlier this year over his song "Try That in a Small Town" took the song to No. 1 on the Billboard Hot 100 chart, a first for the country singer. He's been in the No. 1 spot on the Billboard country charts many, many times, but never the Hot 100.
In the era of the 24-hour news cycle, the outrage died down when newcomer Oliver Anthony raced to the top of the charts with his viral hit "Rich Men North of Richmond," and Maren Morris suddenly divorced her husband.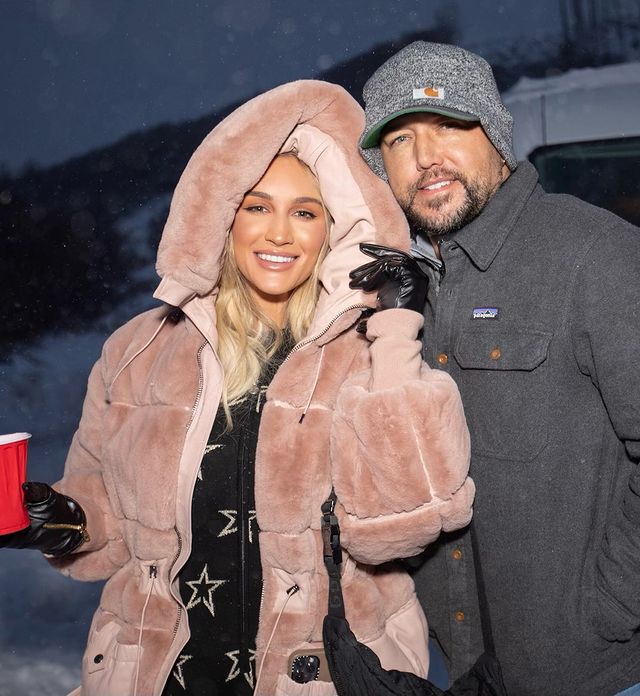 However, Jason Aldean found himself back in the headlines when he was constantly asked about the song during promo interviews for his new album. "Try That in a Small Town" is one of the songs on the Highway Desperado album, which was released earlier this month.
But the latest online fuss has nothing to do with the song or Jason Aldean's music in general.
Country Music Couple Faces Online Ridicule
A vast majority of social media users spend their time online trolling celebrities for various infractions. Jason Aldean and his wife Brittany are the latest targets.
A post on the subreddit r/CelebWivesofNashville was dedicated to Jason Aldean's huge fashion faux pas. What did he do?
He wore skinny jeans like it was 2005 and not 2023. A user shared a screenshot from Brittany Aldean's Instagram Story that showed the couple dressed up to attend after-parties following this week's CMAs.
Jason and Brittany Aldean skipped the ceremony, as he didn't nab any nominations. "No awards for us..but the after parties…YESSIR" she wrote on the snapshot.
In the photo, Brittany Aldean dons oversized black pants and a tight black top. She stares adoringly at her husband, who is wearing a t-shirt and brown jacket, tight jeans, and a ball cap.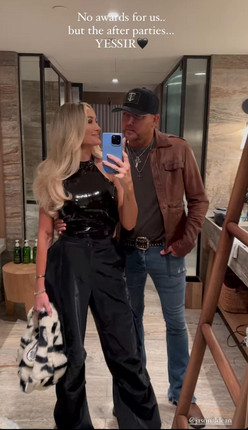 The Reddit post is titled "Omg his LEGS. They're giving toothpick."
Hordes of Reddit users went to the comments to pile on the ridicule over Aldean's skinny jeans. Here are just a few of the comments trolling Jason Aldean's fashion faux pas.
I think I had those jeans in 2005
He gives me Joe Exotic vibes
Said it before and I'll say it again…he's built like a turkey.
Would it kill him to wear some regular man jeans? No one would even know how tiny his bird legs are if he wasn't wearing American Eagle's Skinny Kick jeans.
he said "you're gonna look at these knees whether you like it or not"
Makes you miss good ol George Strait in his jeans.
Brittany Aldean didn't come out unscathed in the comments, with one Redditor writing, "She looks like a trash bag, matches her personality very well. Trash."
Yikes!
Fans Beg Jason Aldean To Collab With This Rising Star
Brittany Aldean's followers on her Instagram were more receptive to the outfit and the couple in general. She shared a carousel of photos with one of the hottest names in country music right now. Jason and Brittany Aldean took photos with Entertainer of the Year winner Lainey Wilson.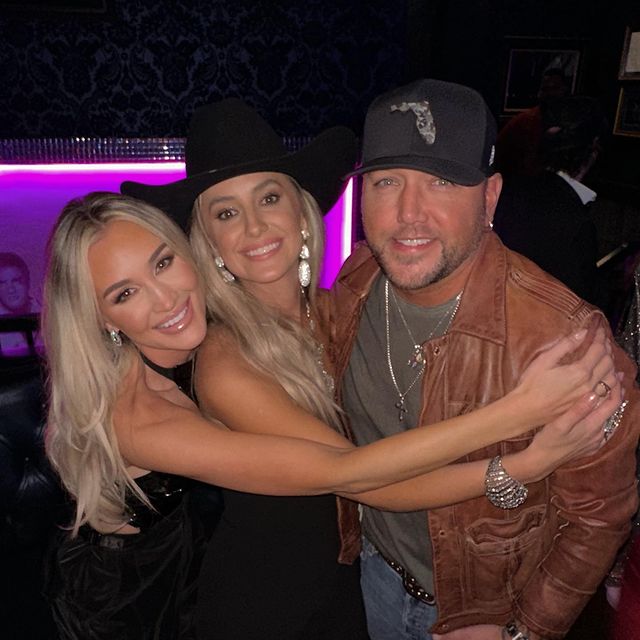 People flooded the comments begging for Wilson and Jason Aldean to record a song together. "Lainey x Jason collab," one follower wrote.
Another said, "We need a Lainey and Jason collab!"
What do you think about Jason and Brittany Aldean being the target of online ridicule? Do you agree that he needs to record a song with Lainey Wilson? Share your thoughts in the comments.