Latest posts by Emmalynn Miller
(see all)
Although many are sad to see Blake Shelton leaving an empty seat on The Voice, Blake is relieved it's finally over. What does he have to say about his choice? Read on to find out.
Blake Shelton Leaves A Show He Carried
The Voice is an American reality television series hosted on NBC that puts 8 to 16 artists against each other in a competition. The final prize is $100,000 USD and a record deal with Universal Music Group. Who decides the winner? 4 judges that have well-established careers in the music industry. Blake Shelton was one of these four judges for 23 seasons since 2011. That is 12 long years of high-pressure work! He was there from the competition series' humble beginnings all the way until this year. However, Blake has just spoken out about wishing he left even sooner.
Blake Shelton Talks About His Life After The Voice
Although many fans of the series were distraught that a well-loved judge had stepped down, Blake Shelton could not be doing better. In a Nov 17th interview with Jennifer Hudson on her show The Jennifer Hudson Show, Blake opened up about his life since leaving The Voice. When she asked the singer if he missed the series, he simply said, "Not yet." Shelton then continues,
"To be totally honest about it, I wasn't even planning on being there that long. I was planning on wrapping it up around 20 seasons or 21 seasons and then, obviously, COVID hit and then I didn't want to walk out on the show in the middle of COVID and them trying to scramble and figure out what to do, so I stayed. I didn't have anything else to do anyway, so I stayed a little bit longer. But I stayed too long for me to now miss it, I can promise you that."
Shelton then goes on to show his gratitude for the series, as it introduced Blake to his wife, Gwen Stefani. The two had met in 2014 during the show's 7th season, where they began judging together. They later began dating in 2015 and wed in July of 2021. He states, "It all goes back to The Voice… it connected everything. I was having a country music career, but then they asked me to be on The Voice and it literally changed my life in so many ways. I mean, look at the family right there. It's like all of the sudden, I'm The Brady Bunch."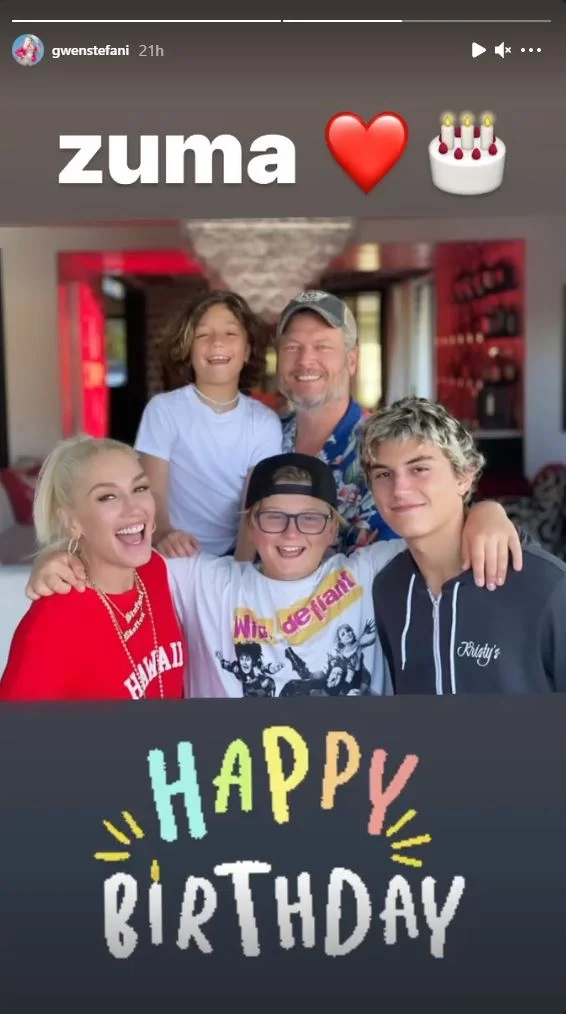 Blake Shelton has no biological children but has been helping Gwen Stefani raise her three sons. It must have been hard juggling such a hectic career while being both a father and husband. Are you sad that Blake Shelton has left The Voice? Or is it about time the 47-year-old took a step back to be with his family?