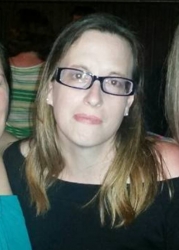 Latest posts by Jennifer Havener
(see all)
Dolly Parton just released her first rock album, but she's not done breaking genres yet! What is she planning for the future? Keep reading for all the details.
Dolly Parton Celebrates Rockstar Release
Dolly Parton was reluctantly inducted into the Rock & Roll Hall of Fame one year ago this month. At the time, she promised to earn her due by releasing an album of rock songs.
On Friday, November 7, she made good on that promise with the release of her long-awaited Rockstar album.
She collaborated with some of the biggest names in the music industry on the album. In some cases, she partnered with the singer(s) who originally made a song famous. For example, Ringo Starr and Paul McCartney joined Dolly Parton for her rendition of The Beatles' classic "Let It Be."
The album features a mix of classic rock songs and newer ones, including a cover of Miley Cyrus' "Wrecking Ball." The younger singer joins her godmother in reimagining the song.
The only song written by Dolly Parton for the album is "World On Fire," which was released in May 2023. In fact, quite a few of the 30 tracks on Rockstar were previously released to promote the album.
But one song that was kept for the release was Dolly Parton's cover of the late singer Prince's "Purple Rain." PEOPLE magazine gushes over Parton's rendition, calling it "an ethereal rock hymn."
The country music legend took to social media after the album's release to share her feelings. "I can't tell you how proud I am of the 'Rockstar' album," she wrote. Hopefully, her husband, whose love of rock music inspired the album, feels the same.
I can't tell you how proud I am of the 'Rockstar' album and I can't tell you how happy I am that it's finally here to be released! I really had a wonderful time working with all these iconic artists on the record and all these iconic musicians. Not to mention all these great… pic.twitter.com/SVBy8cJ8g8

— Dolly Parton (@DollyParton) November 17, 2023
Why You Never See Her Husband On The Red Carpet
Dolly Parton's husband of 57 years, Carl Dean, stays out of the spotlight. On her Apple Music 1, What Would Dolly Do? radio show, Parton revealed why he never attends events with her.
"Carl has never been in the limelight and all, never wanted to be in it. He don't like it," the "9 to 5" singer said about her husband. She shared that he went to one event with her early in her career and vowed never to go again.
"He came out of there taking off his tuxedo, his tie and all that and said, 'Don't ever ask me to go to another one of these d**n things because I ain't going.' I never asked him and he never did," she explained on the radio show.
Dolly Parton Plots Another Genre-Busting Album
The experience of recording a rock album has inspired Dolly Parton to keep busting out of the country genre. She will never fully leave country music and recently teamed up with Lainey Wilson to cover an iconic Judds song for A Tribute To The Judds.
Dolly Parton is busy prepping for her long-awaited Broadway musical about her life, but she's already planning her next album.
Dolly Parton wrote 'Jolene' and 'I Will Always Love You' on the same day.
ON THE SAME DAY. pic.twitter.com/ne0H0xIpSt

— Eric Alper 🎧 (@ThatEricAlper) November 17, 2023
According to the Associated Press, Dolly Parton is interested in another genre-busting album. "I'd like to do an R&B album," she said.
"And blues. I'd love to do a blues album. So, who knows? There's all kinds of things out there to do."
Do you hope Dolly Parton makes an R&B or blues album? Share your thoughts in the comments.