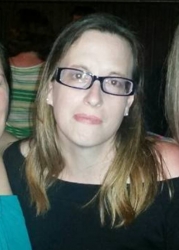 Latest posts by Jennifer Havener
(see all)
Dolly Parton is ready to tell her life story on stage. Here's everything we know about her upcoming Broadway musical.
Dolly Parton Teases New TV Show
Dolly Parton has so many projects in the works that you have to wonder when she even sleeps. So far this year, she's released a fashion book and is about to release her first rock album.
She recently spoke out about her plans for a biopic. Parton hopes to do a biopic eventually after her Broadway show. She also teased a secret TV project in the works.
"I'm going to have my own network show and I will have a lot of content about myself," Dolly Parton said about the mysterious project.
In a few weeks, she will take the field to headline the halftime show at the Dallas Cowboys vs. Washington Commanders game. The game kicks off at 4:30 P.M. Eastern Time on Thanksgiving Day, November 23.
Can't wait to see everyone at the @SalvationArmyUS Red Kettle Kickoff Halftime Show during the @DallasCowboys game. Tune in to @CBSSports November 23, Thanksgiving Day, at 3:30 P.M. CST for a performance that will rock 🎸 pic.twitter.com/Tw1KuYJeFM

— Dolly Parton (@DollyParton) October 16, 2023
It's anyone's guess what the legendary singer will perform, but it's likely she will incorporate at least one of her new rock tracks into the show.
During her 60+ years in the entertainment industry, Dolly Parton was known for her daring outfits almost as much as for her voice.  She's never met a rhinestone or sequin that she didn't like.
In October, she released Behind the Seams: My Life in Rhinestones. The book gives fans an intimate look at her life told through the articles of clothes and famous wigs she wore at any given time.
Rock Album
Just when fans think they know every side of Dolly Parton, she unveils a new one. On November 17, she will unleash her inner rockstar to the world with her first (and likely only) rock album, aptly titled Rockstar.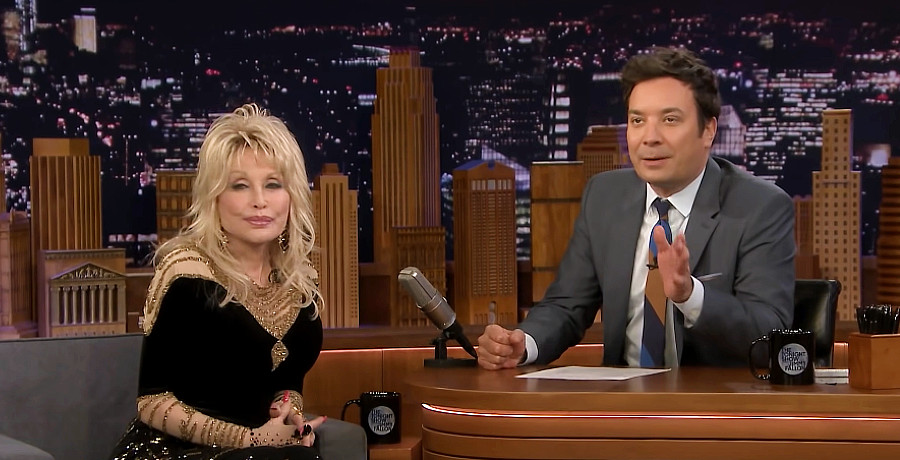 The "9 to 5" singer is an esteemed songwriter in her own right. However, she wrote just one of the 30 tracks on Rockstar. Parton wrote "World On Fire," but the other tracks are covers of previously released music from some of the biggest names in the music industry.
She teams up with the last two surviving members of The Beatles – Paul McCartney and Ringo Starr – on her version of the classic "Let It Be."
Parton enlists her granddaughter Miley Cyrus on a recording of Cyrus' hit song "Wrecking Ball."
The tracklist (via Taste of Country) is a Who's Who in the music industry:
1. "Rockstar" (special guest Richie Sambora)
2. "World on Fire"
3. "Every Breath You Take" (feat. Sting)
4. "Open Arms" (feat. Steve Perry)
5. "Magic Man" (feat. Ann Wilson with special guest Howard Leese)
6. "Long as I Can See the Light" (feat. John Fogerty)
7. "Either Or" (feat. Kid Rock)
8. "I Want You Back" (feat. Steven Tyler with special guest Warren Haynes)
9. "What Has Rock And Roll Ever Done For You" (feat. Stevie Nicks with special guest Waddy Wachtel)
10. "Purple Rain"
11. "Baby, I Love Your Way" (feat. Peter Frampton)
12. "I Hate Myself for Loving You" (feat. Joan Jett & the Blackhearts)
13. "Night Moves" (feat. Chris Stapleton)
14. "Wrecking Ball" (feat. Miley Cyrus)
15. "(I Can't Get No) Satisfaction" (feat. P!nk and Brandi Carlile)
16. "Keep On Loving You" (feat. Kevin Cronin)
17. "Heart of Glass" (feat. Debbie Harry)
18. "Don't Let the Sun Go Down on Me" (feat. Elton John)
19. "Tried to Rock and Roll Me" (feat. Melissa Etheridge)
20. "Stairway to Heaven" (feat. Lizzo and Sasha Flute)
21. "We Are the Champions"
22. "Bygones" (feat. Rob Halford with special guests Nikki Sixx & John 5)
23. "My Blue Tears" (feat. Simon Le Bon)
24. "What's Up" (feat. Linda Perry)
25. "You're No Good" (feat. Emmylou Harris & Sheryl Crow)
26. "Heartbreaker" (feat. Pat Benatar & Neil Giraldo)
27. "Bittersweet" (feat. Michael McDonald)
28. "I Dreamed About Elvis" (feat. Ronnie McDowell with special guests The Jordanaires)
29. "Let it Be" (feat. Paul McCartney & Ringo Starr with special guests Peter Frampton & Mick Fleetwood)
30. "Free Bird" (feat. Ronnie Van Zant with special guests Gary Rossington, Artimus Pyle and the Artimus Pyle Band)
Dolly Parton Takes Broadway: All About Her New Musical
At almost 78 years old, Dolly Parton has a lot of career and life stories to tell. And she plans to do just that on the Great White Way. Dolly Parton is coming to Broadway!
The country music legend spills the details during last week's ABC special Dolly Parton: From Rhinestones to Rock & Roll. She told Robin Roberts that the musical is currently in the works, and she hopes to have it premiere in the Spring of 2025.
Very little else is known about the musical, including the name. However, she said it will cover "my past and the present," including "the Porter Wagoner days."
Parton joined The Porter Wagoner Show in 1967 and regularly performed songs with Wagoner before leaving after seven years.
She told the ABC news anchor that she wrote most of the music for the upcoming musical.
However, it won't be Dolly Parton's first foray into Broadway. The iconic 9 to 5 movie was adapted into a musical in 2009.
Are you excited about seeing Dolly Parton's life story adapted into a musical? Share your thoughts in the comments.