Latest posts by Shawn Lealos
(see all)
Dolly Parton has her new album Rockstar out and she is promoting her songs on the rock release. There was one disappointment when it came to getting people to work with her on the album, but for at least one song, Dolly made it work by teaming up with musical superstar Pink.
Here is a look at what Dolly and Pink sang and a listen to the new song.
Dolly Parton teams with Pink on new album, Rockstar
Dolly Parton covered some of rock and roll's biggest hit songs on her new album, Rockstar. The coolest thing about this album is that Dolly got most of the original musicians to work with her on the songs. One example was actually getting Paul McCartney and Ringo Starr to perform "Let It Be" with her. However, when it comes to "(I Can't Get No) Satisfaction," Dolly couldn't get Mick Jagger for the collaboration.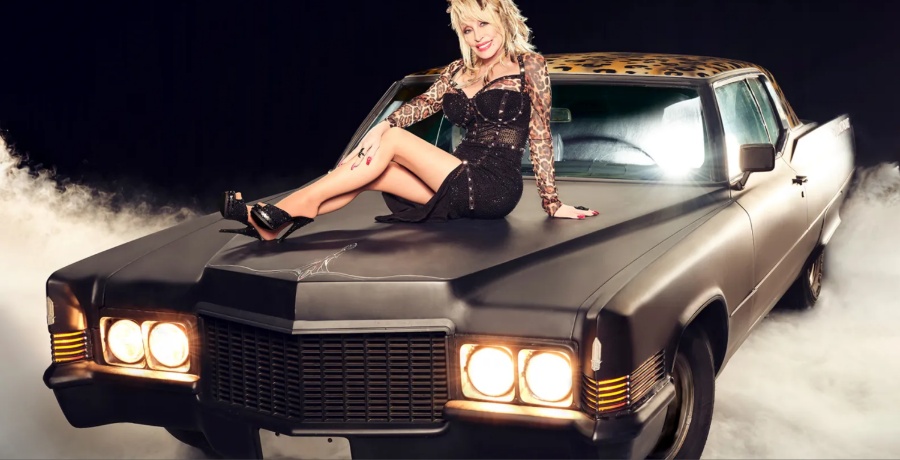 According to Dolly, she wanted to get Mick Jagger on the album, but couldn't because of scheduling issues. "I ran after Mick Jagger; I was really hoping to have him on. I really wanted to sing "Satisfaction." He said, 'Let's do something else'," Dolly said (via 1 News). She said he was in the middle of a "secret album" and she had to find someone else.
With Mick Jagger out of the picture, Dolly told PEOPLE that she wanted to do something different with the song. "I thought, 'Well, if you're not going to sing that with me, I'm going to get some girl power going here,'" Dolly said.
Dolly Parton brings on "girl power" for "Satisfaction"
When Mick Jagger passed on the opportunity, Dolly Parton decided to team up with two powerhouse female singers on the song instead. She called out to rock legend Pink and country music superstar Brandi Carlile.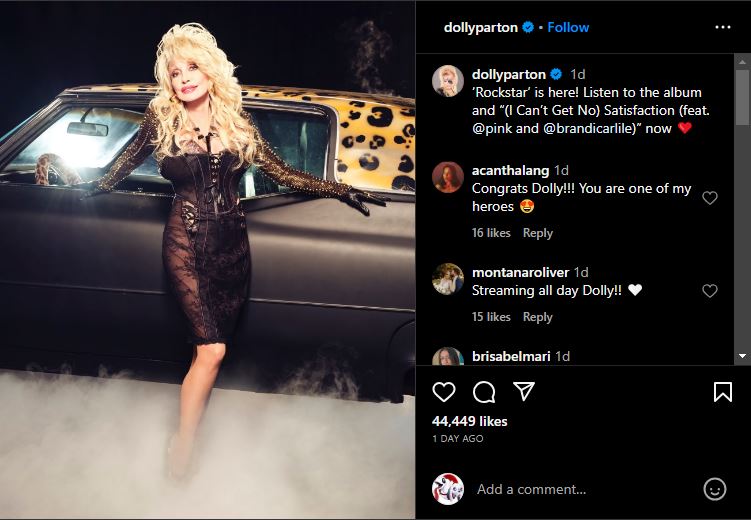 These two powerhouse singers join a huge cast of talent that joined forces with Dolly Parton on the new album. Debbie Harry came on board to sing "Heart of Glass" by Blondie, Sting signed on to sing "Every Breath You Take" with Parton, and even Elton John was there to collaborate on "Don't Let The Sun Go Down On Me."
There are 30 songs on Rockstar with three bonus tracks on an HSN exclusive. On top of the abovementioned songs, other big tracks include "Free Bird" (with Lynyrd Skynyrd), "What's Up" (with Linda Perry), "Stairway To Heaven" (with Lizzo), and "Night Moves" (with Chris Stepleton).
There are also some Dolly Parton original rock songs on the album. She performed the title track with Bon Jovi guitarist Richie Sambora, the song "Either Or" with Kid Rock, and "I Want You Back" with Steven Tyler.
Have you listened to Dolly Parton's Rockstar yet? What are your favorite tracks from the album? Let us know in the comments below.