Latest posts by Shawn Lealos
(see all)
Dolly Parton has a new rock album coming out in 2023. After her Rock and Roll Hall of Fame entry, Dolly decided to put out some music in that genre. More so, the new album has a who's who of rock and roll legends backing her on the release.
Here is a look at the Dolly Parton rock album release date and who she is performing with on the songs.
Dolly Parton Rockstar release date
When the Rock and Roll Hall of Fame announced that Dolly Parton was one of its latest entrants, the country music superstar rejected the offer. However, after talking to people and understanding that the honor wasn't just for rock stars, Dolly finally relented and accepted the honor. Moreover, it seems that lit a fuse in Dolly to finally release a rock album.
That is finally happening this year when Dolly Parton releases her first-ever rock album, titled Rockstar. This will include 30 songs on the album, with nine of them original and the rest covers of iconic rock songs. Not only that, but Dolly has brought in several guests to perform with her. These include the original artists behind many of those classic songs.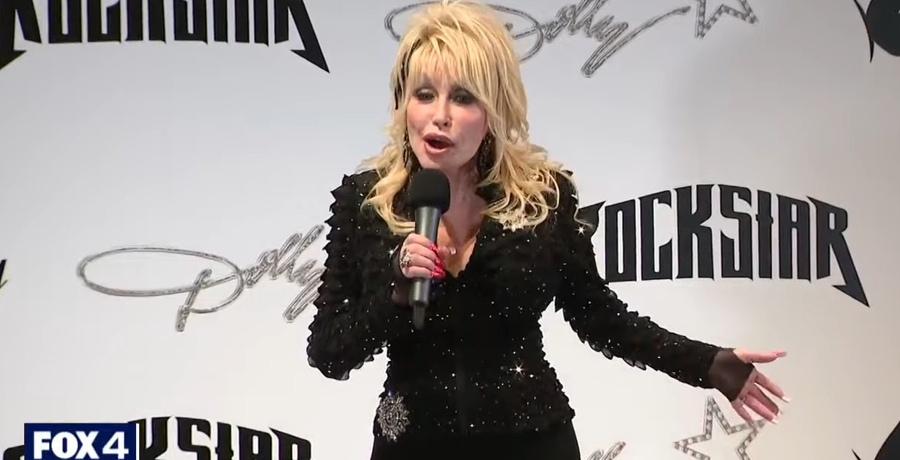 The Dolly Parton Rockstar release date sees it arrive in stores and on digital on November 17, 2023. The first single from the album hits on Thursday, May 11th with "World on Fire." Dolly performs it live at the ACM Awards, which she co-hosts with Garth Brooks.
Who is on Dolly Parton's new rock album?
There are some huge names performing with Dolly Parton on the album. This includes several original musicians from the songs that Dolly is covering on the album. "I hope it is something that will touch you and maybe touch enough people to want to make a change for the better," Dolly said in a press release.
Not only are the guests huge, but the songs Dolly Parton covers are massive hits from the past. They include the Journey hit, "Open Arms," which she performed with their original lead singer, Steve Perry. Additionally, she will cover the Police song, "Every Breath You Take" alongside frontman Sting.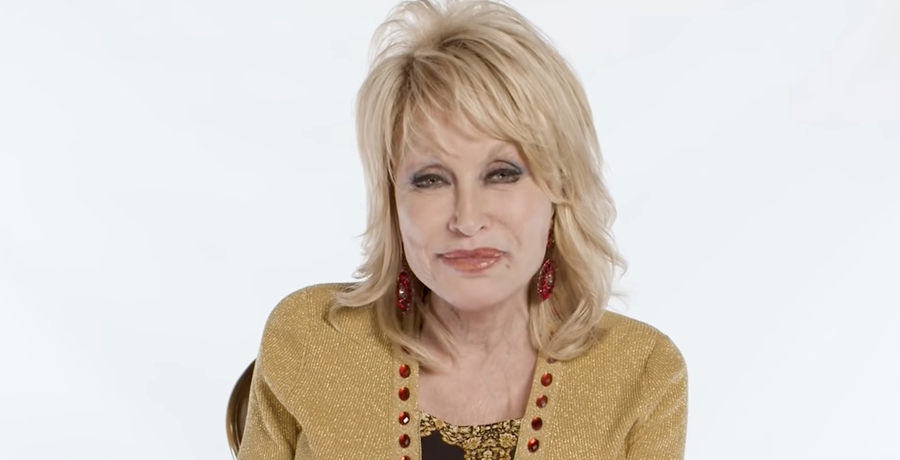 Dolly even got some of the biggest names in music history on the album. She covers the Beatle's song "Let It Be" alongside Paul McCartney, Ringo Starr, Peter Frampton, and Mick Fleetwood. Finally, the icon even tackled the Lynard Skynard song "Free Bird" with original member Ronnie Van Zant.
Other major stars on the album are Bon Jovi guitarist Richie Sambora, Heart lead singer Ann Wilson, Aerosmith frontman Steven Tyler, Stevie Nicks, Joan Jett, Chris Stapleton, Miley Cyrus, Pink, Brandi Carlile, Elton John, Melissa Etheridge, Pat Benatar, Blondie's Debbie Harry, and more.
Are you excited about the new Dolly Parton rock album? Let us know which songs you are most excited about in the comments below.