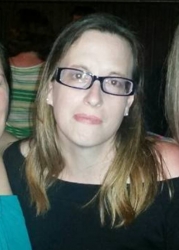 Latest posts by Jennifer Havener
(see all)
Jelly Roll has a soft spot for Dolly Parton. He can't stop gushing over the icon after meeting her. Keep reading to find out how she influenced his life and career.
Jelly Roll's Dream Comes True At CMAs
2023 is the year of Jelly Roll. The musician has been topping the charts and raking in the awards. He won Best New Artist at the Country Music Association Awards earlier this month.
Jelly Roll also had two memorable performances at the Nashville award ceremony. He opened the show with a rousing rendition of his hit song "Need A Favor." Country music legend Wynonna Judd joined him for the performance.
The 38-year-old singer returned to the stage later in the show to perform a cover of "Love Can Build A Bridge" by The Judds. Reality star and musician K. Michelle sang the duet with him.
Jelly Roll's career milestones continued a few days later when the 2024 Grammy nominations came out, and he got two nods – Best New Artist and Best Country Duo/Group Performance for his "Save Me" collab with Lainey Wilson.
The Grammy Awards ceremony will air in February. The performers have yet to be announced, but it's likely Jelly Roll will get to check that item off his bucket list, too.
Dolly Parton Becomes A Rockstar
Dolly Parton is also having a great year. A great two years, in fact. In late 2022, she was inducted into the Rock & Roll Hall of Fame, though she didn't think she deserved it.
Last month she released Behind the Seams: My Life in Rhinestones.  The book combined Parton's life story with the iconic fashion choices behind them. It currently sits in the Top 20 of the New York Times best sellers list.
On November 17, Dolly Parton released a new album, but it's not what fans usually expect from the singer. In honor of her Rock & Roll Hall of Fame induction, the "Jolene" singer recorded an album of classic and modern rock songs.
She remakes some iconic songs such as "Stairway to Heaven" (featuring Lizzo and her flute, Sasha Flute), "Don't Let The Sun Go Down On Me" with Elton John, and "Night Moves" featuring Chris Stapleton. Click here to see the complete massive 30-track list.
'Rockstar' is here! Listen to the album and  "I Can't Get No) Satisfaction (feat. @Pink and @brandicarlile)" now ❤️ https://t.co/9YSkRRTV0v pic.twitter.com/NUT0wO8PX1

— Dolly Parton (@DollyParton) November 17, 2023
Jelly Roll Can't Stop Gushing Over Dolly Parton
While Jelly Roll didn't get to collaborate with Dolly Parton on her rock album, he relished the chance to meet his idol. He took to social media to gush over what the singer/actress/philanthropist means to him.
"Growing up in Tennessee Dolly Parton was right there next to Jesus, Lynyrd Skynyrd and College Football," the caption of a photo with him and Dolly Parton began.
Jelly Roll continued, "Having an opportunity to just express my gratitude for everything Dolly did for my family, music and Tennessee was a blessing." He said that his family used to listen to Parton on the radio.
"And just like the queen she is, Dolly dropped a new album today called Rockstar because she said if she was going to be in the Rock N Roll Hall of Fame she needed to earn it," Jelly Roll gushed.
The "Son of a Sinner" singer went on to share how Dolly Parton influenced his career. "Everything I've ever learned about how to do interviews in the music business and how to carry myself I've learned from Watching Dolly Parton."
He summed up the experience of meeting his idol with one word: "UNREAL!"
What do you think of Dolly Parton and Jelly Roll meeting? Could they be working on music together? Share your thoughts in the comments.
View this post on Instagram