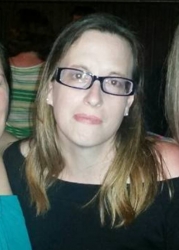 Latest posts by Jennifer Havener
(see all)
If you're a fan of country music, you've likely heard of Jelly Roll. The Best New Artist's face tattoos and unique voice make him hard to forget. Face ink aside, keen fans may have also noticed that the singer has lost weight recently. What motivates Jelly Roll to live a healthier lifestyle? Keep reading for all the details.
What's Next For The Singer After Spectacular CMA Performances
Jelly Roll isn't new to the music scene, but he's new to the country genre. He got his start as a rap artist. In 2010, he collaborated with rapper Lil Wyte on the song "Pop Another Pill," which had over 6 million views on YouTube. In today's terms, that would known as a 'viral hit.'
After years of making a name for himself in the rap world, Jelly Roll set his sights on the country music genre by making his debut at the Grand Ole Opry in 2021.
However, the cross-genre artist had his first No. 1 hit on rock radio in 2022 with "Dead Man Walking."
He followed it up a year later by reaching No. 1 on the country charts with his debut country single, "Son of a Sinner."
Jelly Roll's sudden rise to fame in country music earned him three wins at the CMT Awards in April. He won Male Video of the Year, Male Breakthrough Video of the Year, and Digital-First Performance of the Year, all for his song "Son of a Sinner."
He continued his streak at this month's CMA Awards, nabbing Best New Artist. His acceptance speech both amused and touched fans of country music and beyond.
"There's something poetic about a 39-year-old man winning new artist of the year. I don't know where you're at in your life or what you're going through, but I want to tell you to keep going, baby," Jelly Roll said during his exuberant speech.
I don't know who Jelly Roll is but this acceptance speech may have just made me a fan. Man delivered a word. pic.twitter.com/KwzZn6YO9z

— Brandon "Foots" (@welplookathim) November 9, 2023
During an interview with Fox News, the singer shared that he was "overwhelmed" and said he watched the show with Zach Bryan. He also said that performing at the CMAs was on his "bucket list."
Jelly Roll checked that item off twice that night – he opened the show by performing his song "Need A Favor" with Wynonna Judd. He appeared on stage again later with K. Michelle for a cover of The Judds' "Love Can Build A Bridge."
Now he has his eyes on another milestone – performing at the Grammys. That's a real possibility since he's nominated for two awards at the 2024 Grammys – Best New Artist and Best Country Duo/Group Performance for the song "Save Me" with Lainey Wilson.
Jelly Roll Opens Up About Motivation Behind Weight Loss
At 14, Jelly Roll (real name Jason DeFord) began down a path of crime that resulted in multiple stints in jail and prison. The singer has been open about his past and using his own experience to help others.
View this post on Instagram
However, his desire to inspire goes beyond reforming prisons. The singer wants to keep making music as long as he can. And that means getting healthy.
Life & Style reported that Jelly Roll weighed 500 pounds at his heaviest. When he spoke to Fox News after the CMAs, the singer revealed that he'd recently dropped 40 to 50 pounds. How?
By working out, drinking less alcohol, and drinking more water. "I'm drinking water like a fish," he said.
What's motivating him to lose weight? "I want to touch people as long as I can," he explained.
What do you think of Jelly Roll's motivation to lose weight? Share your thoughts in the comments.