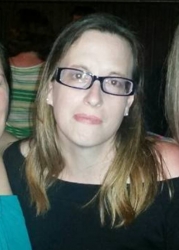 Latest posts by Jennifer Havener
(see all)
Morgan Wallen shared a cryptic post on social media, and fans wonder if it's about Lainey Wilson or another artist. Keep reading to see the strange message and what people are saying about it online.
Morgan Wallen Dominates Billboard Music Awards Two Years After Ban
In 2021, Morgan Wallen was banned from attending multiple award ceremonies despite being nominated. The fallout came after he was caught on camera uttering the N-word. Despite veering on the edge of cancel culture, Wallen came back stronger than ever, and this year, he dominates the 2023 Billboard Music Award nominations.
He doesn't have the most overall nominations. That honor goes to Taylor Swift. However, he is the most-nominated male artist with 17 nominations, which ties SZA for most nominations after Swift.
Morgan Wallen is actually nominated against himself in the Top Country Song category as both his songs "Last Night" and "You Proof" nabbed recognition.
He's also nominated for Top Artist, Top Male Artist, and more. Click here to read the full list of nominees.
Jelly Roll and Zach Bryan go head-to-head in the Top New Artist category.
The Billboard 2023 Awards ceremony is on Sunday, November 19. However, it's not on traditional television. Rather, music lovers can watch online here or keep an eye on Billboard's social media channels for updates. Morgan Wallen is scheduled to perform.
#MorganWallen is the most-successful artist of 2023 in the U.S. based on charts.

— He is the most-nominated male artist and second overall with 17.

Watch his #BBMAs PERFORMANCE tonight starting at 8 p.m. ET / 5 p.m. PT on @billboard, @bbmas and https://t.co/f5jsUpgvz9 pic.twitter.com/b0EjHPgouJ

— Morgan Wallen  (@UpdatesOfMorgan) November 19, 2023
Morgan Wallen Shares Cryptic Message About Lainey Wilson?
After not winning any CMAs, Morgan Wallen posted on his Instagram Story that he's a winner anyway. Earlier this week, he posted a mysterious message on his IG Story that had fans wondering what he was talking about.
"I Guess Country's Cool Now," he wrote on a black background. Wallen included the thinking face emoji, which only fueled rumors of his intention with the curious post.
According to Whiskey Riff, some fans thought Morgan Wallen's post had something to do with Lainey Wilson. She recently announced a 2024 tour called Country's Cool Again, and fans think maybe Wallen and Wilson are planning to collaborate on a song together.
Others wondered if he was throwing shade at her for some reason, but she's joining him for a handful of dates on his One Night at a Time tour in 2024.
Reddit Thinks It Was A Diss Against Someone Else
If it's not about Lainey Wilson, could it be a subtle diss against Maren Morris over her comments about not leaving country music after all? That's what some people think.
However, a user on the /Morgan_Wallen subreddit wondered if it's a diss against someone else entirely. "I'm thinking it has to do with Post Malone announcing a country album," they speculated.
However, Post Malone and Morgan Wallen recently performed together at the CMA Awards.
What do you think Morgan Wallen meant by his cryptic post? Share your best guesses in the comments.