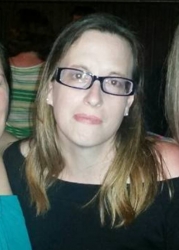 Latest posts by Jennifer Havener
(see all)
Country singer Zach Bryan is teaming up with Bud Light for a Super Bowl weekend performance. Get all the details.
Bud Light Exec Resigns
Bud Light has been one of the best-selling beers in the United States for decades. However, those sales saw a serious decline after the Anheuser-Busch brand partnered with transgender social media influencer Dylan Mulvaney in April.
Conservative pundits and celebrities called for a boycott of Bud Light and other alcoholic beverages from the company. No one was more outspoken than musician Kid Rock, who shared a video online that showed him using cases of Bud Light as target practice.
🔥 Kid Rock Says He & Trump Confronted Bud Light's CEO at the Last UFC Fight

"Speaking of that UFC fight, I'm standing there with our favorite president and someone comes over like, 'The CEO of Anheuser-Busch is standing right behind you.' So I go to POTUS I'm like, 'Hey, that's… pic.twitter.com/Hr9CIgitUo

— Chief Nerd (@TheChiefNerd) November 16, 2023
Kid Rock faced online ridicule a few months later when footage circulated of him drinking Bud Light after calling for a boycott.
Multiple outlets reported earlier this week that Benoit Garbe, a marketing exec with Anheuser-Busch, was resigning from his position with the company, though the press release stopped short of connecting it to the boycott.
 Bud Light is still trying to recover from the scandal, and many in the entertainment industry consider them radioactive. But Zach Bryan has proven that he's not like most in the industry.
Zach Bryan Teams Up With Bud Light For Super Bowl Weekend
Super Bowl LVIII is less than three months away. This year's event is in Las Vegas, Nevada. The actual football game is on February 11, 2024, but the festivities are often extended through the entire weekend.
Usher has already been announced as the performer for the halftime show. Now Whiskey Riff reports that Zach Bryan will kick Super Bowl 58 weekend off with a headlining performance at Bud Light Backyard Tour.
View this post on Instagram
The "Something in the Orange" singer will kick things off at The Chelsea at The Cosmopolitan of Las Vegas on February 9, 2024. And for fans who had trouble getting tickets to his Quitin Time tour, tickets are only twenty bucks, but they are limited. Pre-register here for a chance to nab tickets.
Folds of Honor, a nonprofit organization that gives scholarships to families of service members, is involved in the event happening on Super Bowl weekend. As fans know, Zach Bryan served in the U.S. Navy for seven years.
Garth Brooks is another celebrity who is standing by Bud Light. He vowed to continue to sell the brand's products in his new Nashville bar after the controversy. Friends in Low Places Bar & Honky Tonk opens to the public on November 24, 2023.
Does it surprise you that Zach Bryan is partnering with Bud Light? Share your thoughts in the comments.