Kelly Clarkson is still in the midst of a messy divorce from estranged husband Brandon Blackstock. She wants to declare herself as Miss Independent. That means she doesn't depend on any man. As for Brandon, he's financially dependent on the singer despite having a reported net worth of $10 million. The couple split in June 2020 after Kelly filed for divorce after seven years of marriage.
She claimed that "irreconcilable differences" were the reason behind their split. Their divorce continues to play out in the tabloids. Kelly wants to declare herself legally single. As for Brandon, he's trying to seek as much money as he can out of the successful daytime host.
Kelly Clarkson will only temporarily owe $200,000 in spousal support
As Country Music Alley previously reported, a judge ordered Kelly Clarkson to pay Brandon Blackstock $200,000 per month. However, that may not last long. According to a recent hearing, Kelly will pay the music manager $150,000 per month in spousal support and $45,601.00 per month in child support. An insider told People said that this decision is only temporary.
The settlement between the exes "is strictly temporary support until a final settlement is worked out." As a result, Brandon will receive $195,601 from Kelly each month. That adds up to $2.4 million per year. The judge also ordered the American Idol alum to pay $1.25 million for her estranged husband's attorney fees and costs during their divorce.
Kelly wants to make this divorce as easy, quick, and painless as possible. Unfortunately, that hasn't been the case for her. The two even filed lawsuits against each other for their working relationship. In November 2020, Kelly was granted primary physical custody of River Rose, 7, and Remington Alexander, 5.
View this post on Instagram
Yet, the former married couple can't even come to an agreement with co-parenting. Brandon moved to Montana after their split. It's unclear whether the two have worked out an arrangement. Kelly addressed the situation on her daytime talk show.
Is Brandon Blackstock trying to strike it rich?
Brandon is hoping to get a huge chunk of money out of this split. According to the legal documents obtained by The Blast, he ended his career as a manager in the entertainment business. He wants to work as a rancher in Montana. Brandon wants Kelly to support him financially as he makes that transition.
The court documents reveal that he "made a very deliberate choice to change his life and become a rancher full-time." Brandon wants to shift his focus to sponsoring rodeos on his ranch. He spends most of his time working with celebrity clients, including Blake Shelton. A judge denied Kelly's request to unload their Montana ranch, but now Brandon is in charge of the property.
That means he's in charge of making payments for the insurance, loans, mortgage, and taxes associated with the property. That adds up to around $81,000 per month. Kelly is keeping busy with her kids and her career. She's currently negotiating her paycheck as The Kelly Clarkson Show was renewed for another season.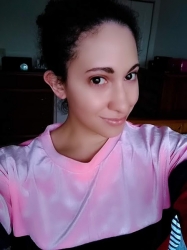 Latest posts by Chanel Adams
(see all)