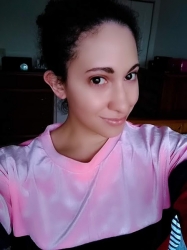 Latest posts by Chanel Adams
(see all)
Blake Shelton and Gwen Stefani had a "good time" at the CMA Summer Jam. It probably has to do with the fact that the couple is happy anywhere they go together. The two are currently on their so-called "Honeymoon Tour." Gwen followed Blake on his Heroes & Friends Tour, which kicked off last month.
They made stops throughout most of the nation. One of their stops also included the CMA Summer Jam. The two are performing together before Gwen embarks on her Just A Girl residency in Las Vegas. They continue to prove why they are together to this day. The love birds just can't stop making music together.
Blake Shelton talks about CMA Summer Jam
On Friday, September 3, Blake Shelton took to Instagram to post a series of photos from CMA Summer Jam. He performs in front of the roaring crowd of people. The country singer wears his typical black button-down shirt and denim jeans. He also brings out his wife, Gwen Stefani, who wears a white lace two-piece outfit. The two performed some of their duets for the crowd.
"I love country music!!!!!!!! Thanks for the good time," Blake wrote in the caption.
View this post on Instagram
Per Music Mayhem Magazine, their pre-taped performance took place at Ascend Amphitheater in late July. Blake and Gwen performed their hit country duet "Happy Anywhere," which is also featured on Blake's latest album, Body Language. He's currently on tour in support of his new project. They even shared a sweet kiss on the stage as they sang their love song.
Josh Osborne, Matt Jenkins, and Ross Copperman co-wrote "Happy Anywhere." It's the follow-up to their last chart-topping duet, "Nobody But You." It's also the fourth collaboration they worked on together. While Gwen would love to write sweet music with Blake, she'll take what she can get. "Happy Anywhere" went No. 1 in 2020, marking Blake's 28th No. 1 single and Gwen's second hit on country radio.
He can't stop gushing over Gwen Stefani
During CMA Summer Jam, Blake Shelton had to talk about his wife. He is still on cloud nine since they got married in July 2021. The two got married in front of family and friends at his ranch in Tishomingo, Oklahoma. Blake shared what married life has been like for the two.
"Married life so far is, it's incredible," he explained. "I mean, it's ya know everything that already was, which was awesome you know. Just, she can't get away from me now."
Blake previously revealed that "Happy Anywhere" was one of the "most fun" songs that he recorded with his wife. He had a good time singing the song in the studio with her. Gwen noted that she could tell this song made him happy. How could it not since it has "happy" in the title.
Check back with Country Music Alley for more news on Blake Shelton and Gwen Stefani.